Slowly, but surely we're getting the house decorated. I'm taking my time, choosing what I like and really thinking things through before just hanging things willy-nilly. I've been happy with the results so far. Here are a few projects.
I knew I wanted photos of the kids in water-themed shots for the bathroom.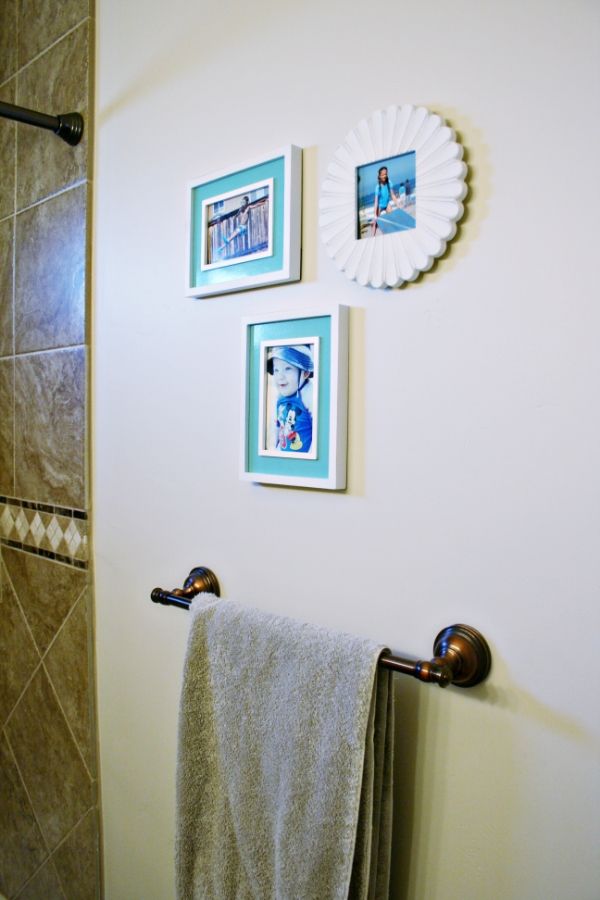 These are three of my favorite photos of the kids and I love seeing them in frames everyday. The turquoise and white frames were on sale at Target for less than $4 each. I got the wooden flower frame there too but that one was a $9 splurge. I couldn't resist it, I love the worn, rustic edge and unique design.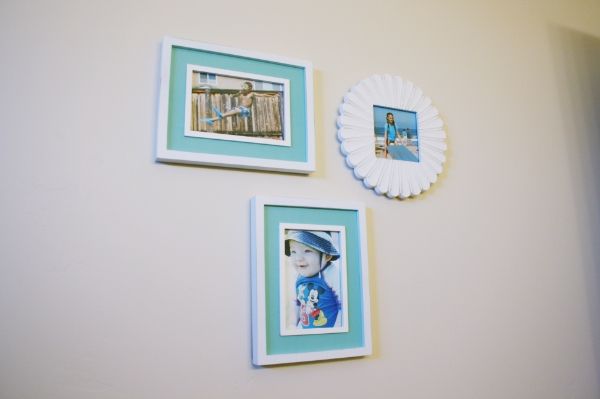 The photo of The Boy makes me laugh every time I see it! It was taken about three years ago. My (future) husband was tossing the kids into the air and I adore this shot of him, gulping in a big breath of air before he hits the water.
The photo of The Girl was taken last summer on a beach excursion.
This one of the baby was taken last August at the Disneyland Hotel on a weekend trip.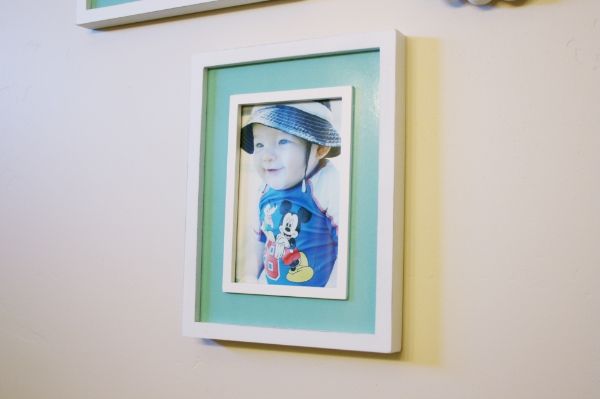 I like the colors, a great mix of blue in each photo to coordinate with the frames. And I kept them in a theme,
water
, for the bathroom.
My other decoration project was our front door entrance, a tiny hallway. I'm standing in the kitchen when I took this shot. You can see a little bit of the front door that is open (an orangey-red on the outside). We have repurposed our dining room buffet to use in this space because 1). We don't have room in the dining room and 2). We need a place to set things by the front door. Inside the cabinets we have our oversized kitchen appliances, like the rice cooker and also cloth napkins, placemats and table cloths. That lamp is just there because I don't have any other place to put it...I don't even have an electrical outlet on that wall!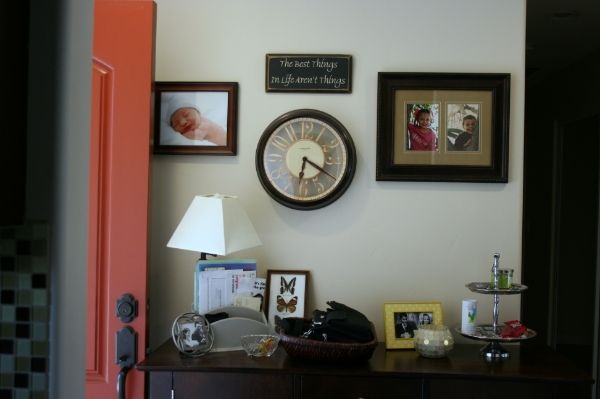 Left to right on the table top: A wedding photo, gray mail slot (from HomeGoods), glass dish for keys, real butterflies in frame (that I've had for 20+ years), basket to hold my purse, frame of the kids from our wedding day and a repurposed cupcake stand that holds little things that my husband uses every morning, like foot powder and cough drops (I'm thinking we could find a better landing place for those items besides this spot...perhaps the bathroom, honey?).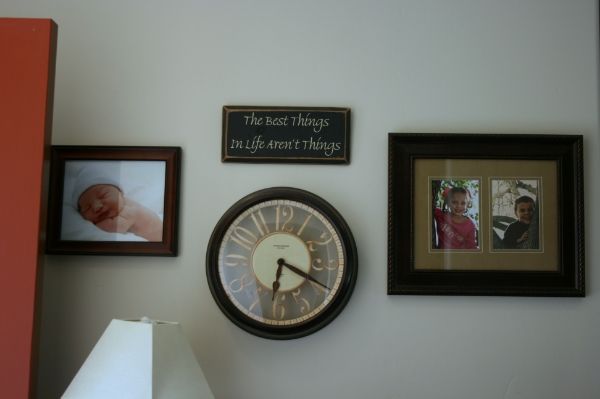 Left to right on the wall: A newborn photo of Baby D, a wooden plaque that says, "The Best Things in Life Aren't Things" (a motto I try to live by in a 1007 square foot home as a reminder to minimize and pare down to the necessities). Lastly, photos of the kids in my parent's tree that I took 4 years ago. I'm thinking we need to get a shot of Baby D sitting in the tree soon!
Next project, something over the living room sofa. I'm thinking about one of these wooden letters along with some photos, what do you think?