I've had the dickens of a time getting my photos resized on Photobucket. Think it's time to shop for a new place for photos & links...so annoyed that this has taken me weeks to get through what I should have been able to do in an hour.
After dinner at the Storyteller's Cafe, we went back to the hotel to relax. It
felt
late because it had already been dark for hours, but it was really only about 7:30pm!
I'd never stayed in the Frontier Tower of the Disneyland Hotel before. It has a miniature replica of the Big Thunder Mountain Railroad ride in the lobby.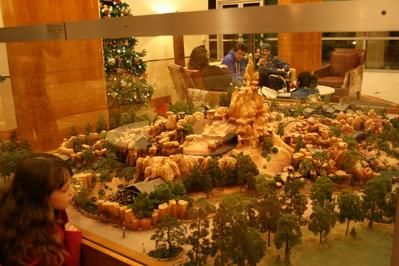 Danny took the older kids down to the hotel spa for an hour for a warm soaking while I put the baby to bed. He is such a good sleeper! He was out quickly and slept in the Pack & Play at the foot of our bed all night.
We decided to just sleep until we woke which was nice and everyone felt well rested in the morning. Danny packed up the room and I took the kids into the park once we were all dressed.
We stopped in the lobby by this beautiful rustic Christmas tree and along the way on our walk through Downtown Disney.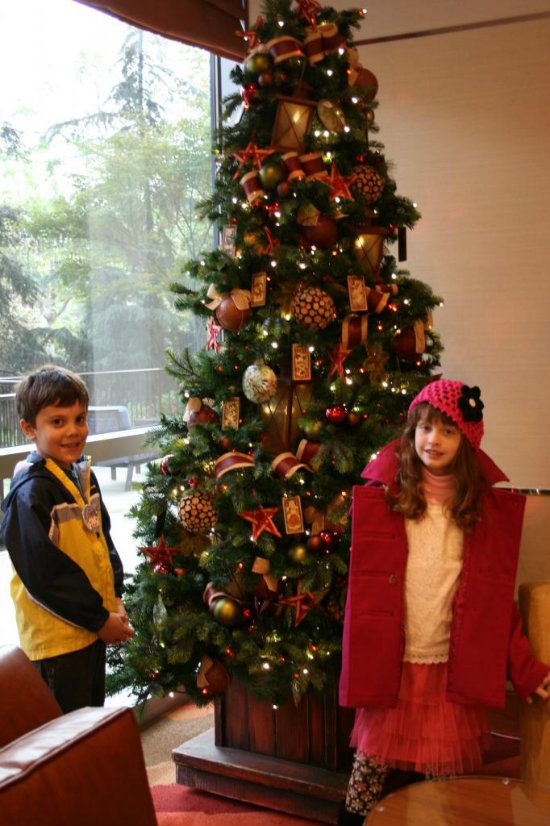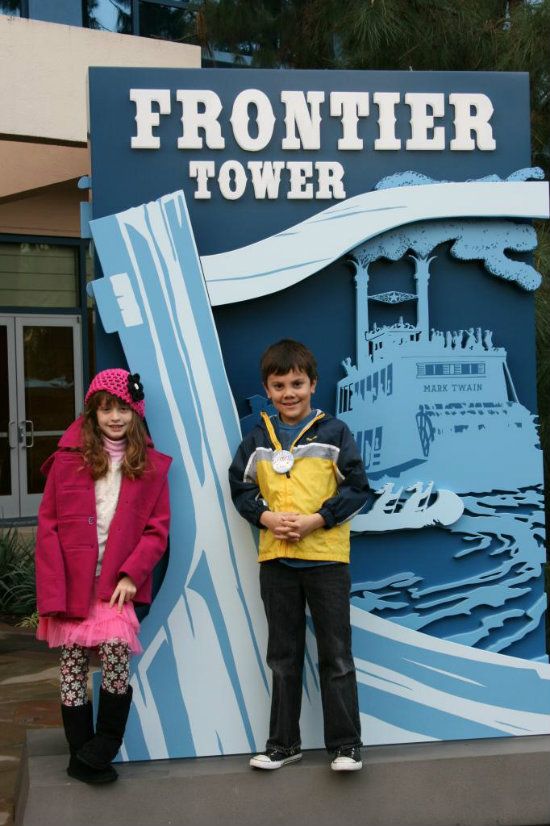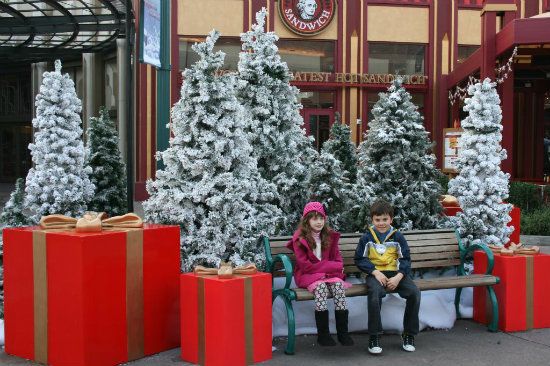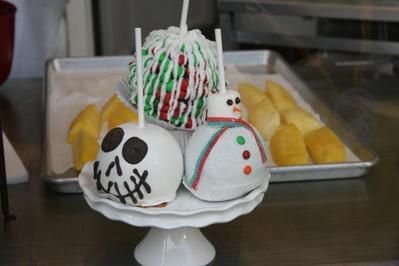 Candied apples
And then of course, there was the tree on Main Street too...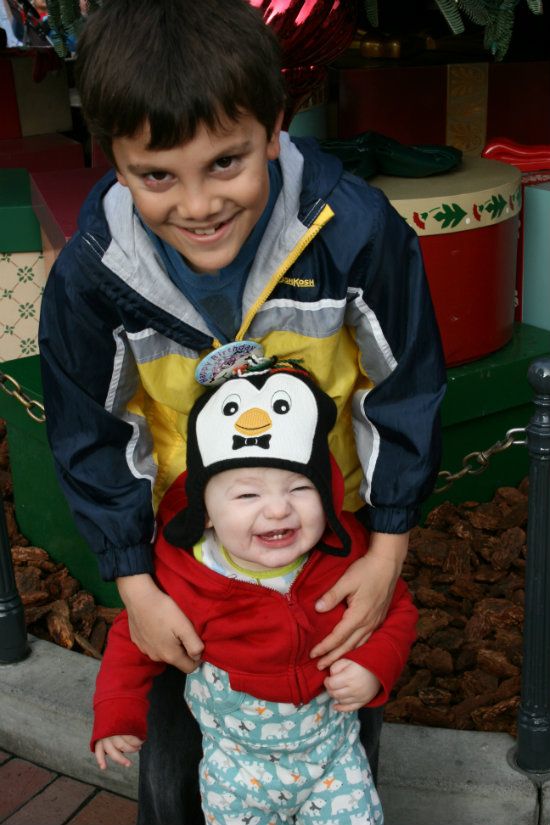 Aren't these just the sweetest smiles?!
I'd planned on taking the train all around Disneyland while we waited for Danny to get in the park but when we walked in, so many of the characters were on Main Street that we decided to do the meet n' greet instead.
Baby D is crazy for the characters, as you can tell by the expressions on his face. He wants to grab their cheeks and plant a big wet kiss on each and every one of them!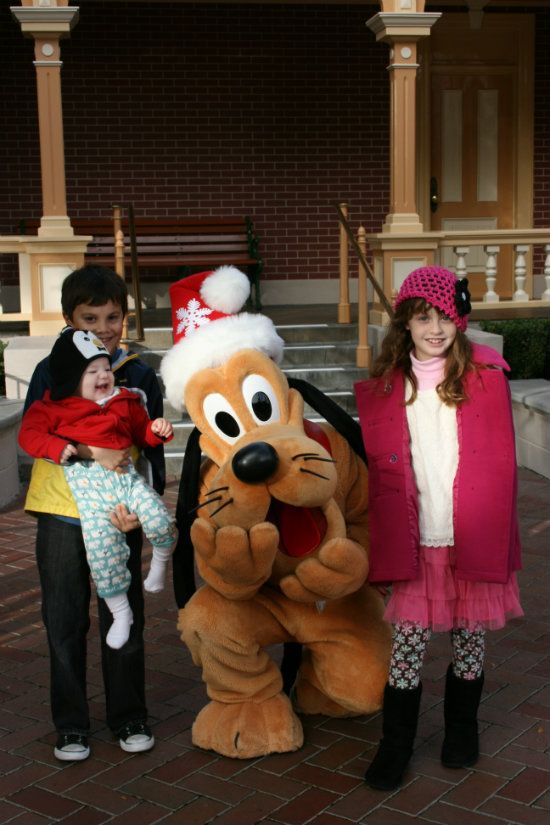 First up was Pluto! The baby was delighted...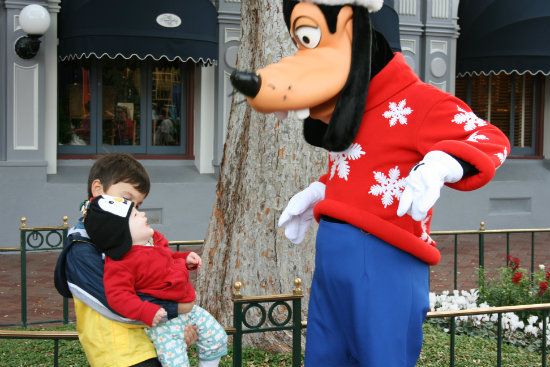 Goofy, decked out in his winter-wear!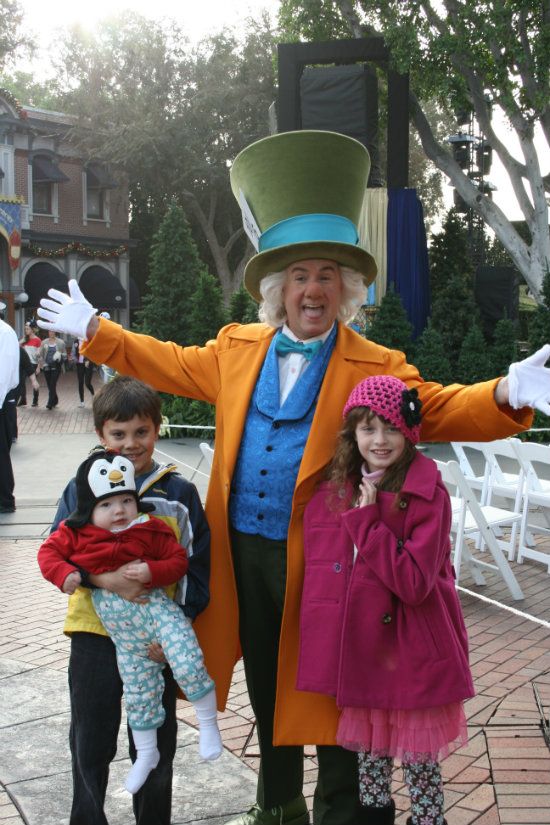 The Mad Hatter, who sounded just perfect!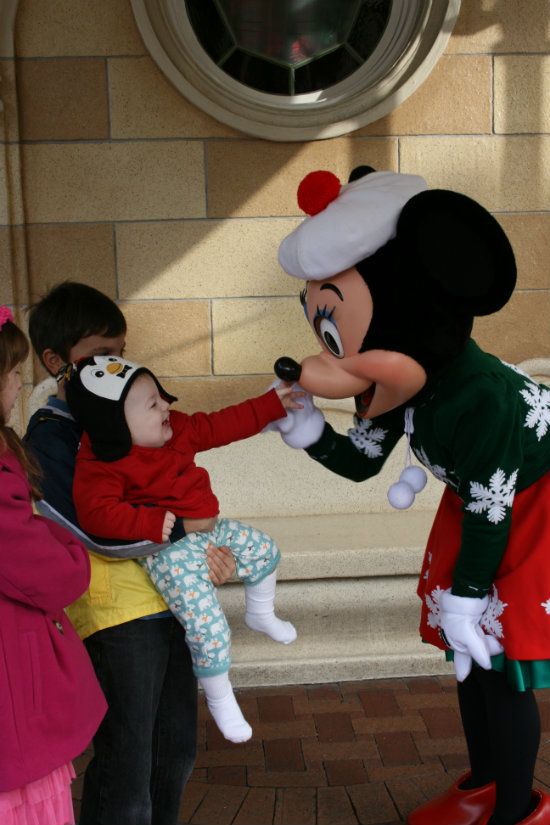 Minnie was kissing his hand...he just wanted her nose!
His giggles are infectious, everyone around us was laughing in turn at his joy. I suppose it's fun to see a baby so entralled with meeting the big fuzzy characters rather than crying or running the opposite direction!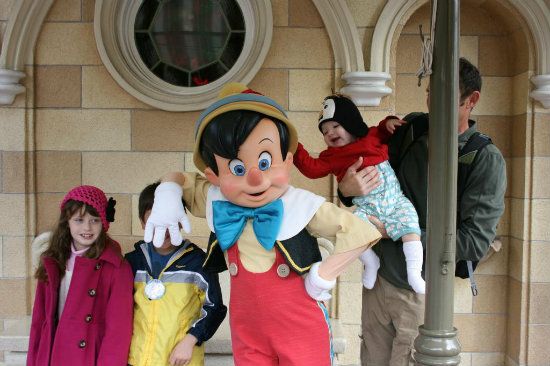 We were able to catch Danny as he came into the park (and get a picture with the mischevious Pinocchio before he ran away again!).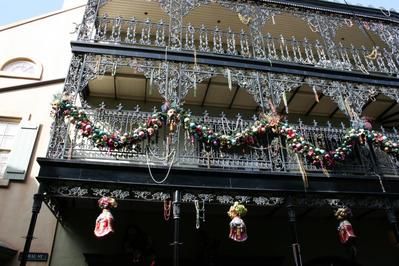 The decor in New Orleans Square is always so wonderful!
In front of the icing-coated Sleeping Beauty's castle.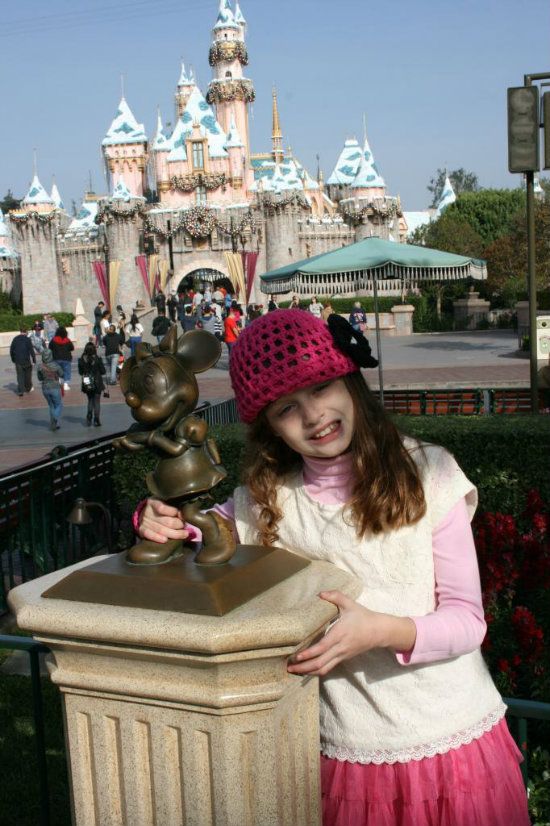 Driving the Autopia cars.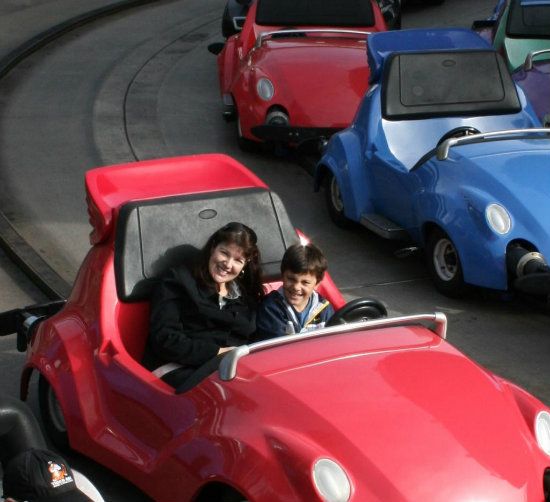 After a few rides, the kids were starting to get a bit cranky, which indicates to me...hunger! We had planned on eating at the
Big Thunder Ranch BBQ
so after a quick 15 minute wait we were seated at a picnic table near the stage. The rustic Christmas decor in this area was fantastic!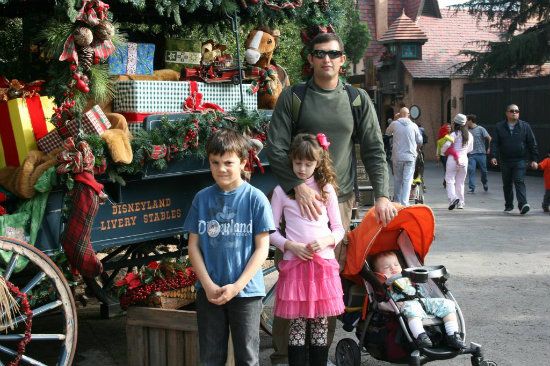 See these crabby faces? Hungry!
The waiter brought out metal buckets of cole slaw (a bit wet but nice and tangy), barbeque beans (which were wonderful), corn bread (crumbly but great with butter), ribs and chicken (all delicious). This is an all-you-care-to-eat place so when the first bucket was empty another was quickly brought. I'm not usually a big ribs and beans gal but this was so good I had plenty to eat.
And talking about plenty to eat, this kid ate his weight in beans & corn bread...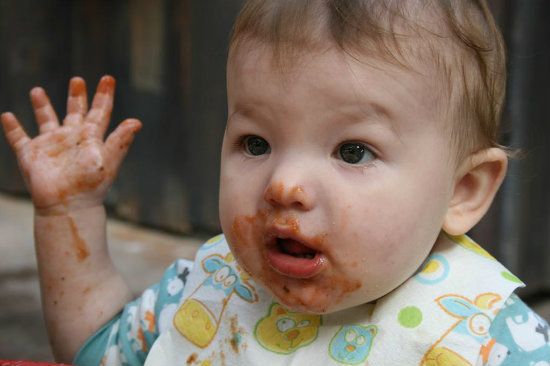 And the birthday boy ate more than his weight in everything!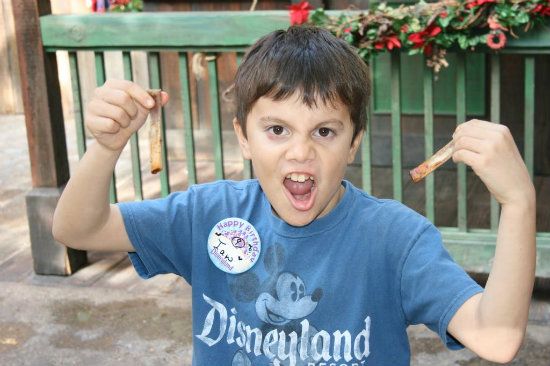 2 pieces of chicken, cole slaw, beans and bread and get this...12 ribs!! I think he enjoyed it! They had singers on the stage who walked through the crowd and said happy birthday to diners, The Boy included.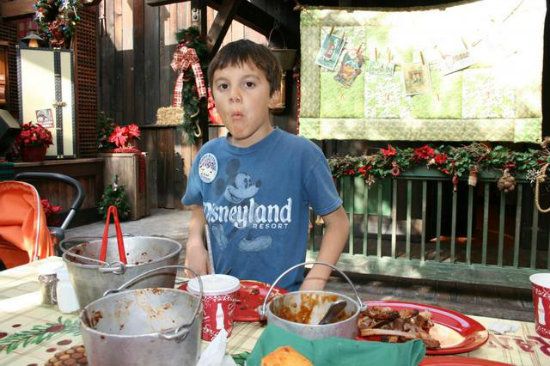 The kids were reenergized after their big meal and ready for more fun!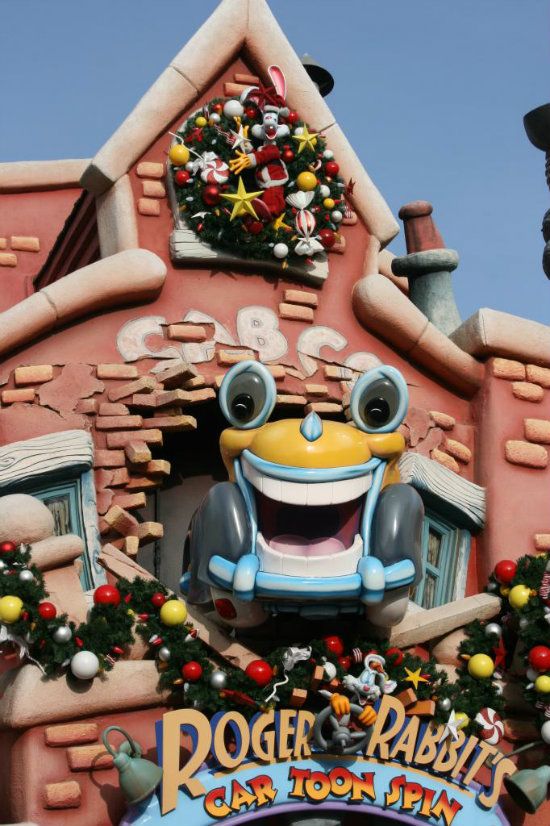 We went into Toontown where the kids rode a few things and Baby D met up with Pluto again!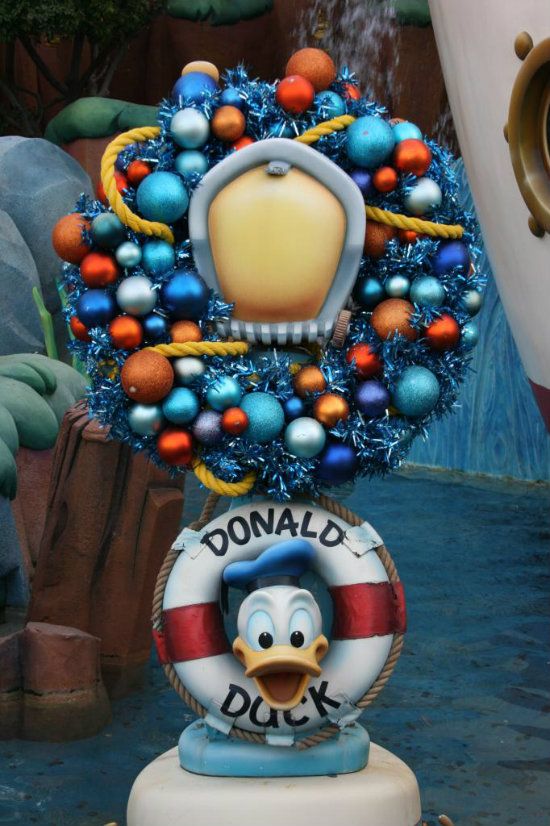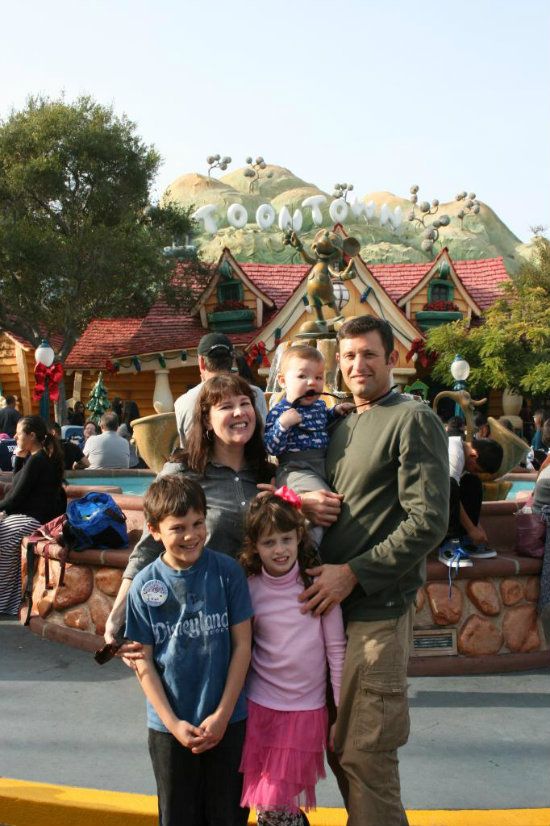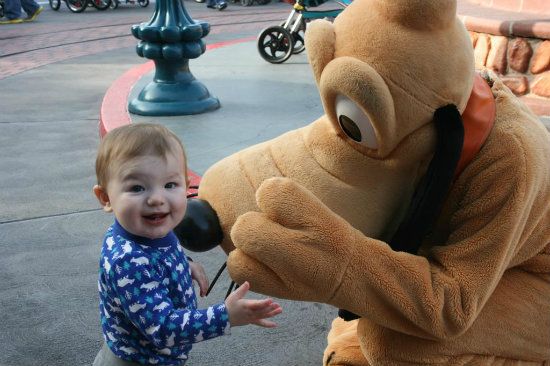 We ended the day in Carsland. Don't you love all the auto-inspired Christmas decorations, from the filter garlands to the hubcap studded tree?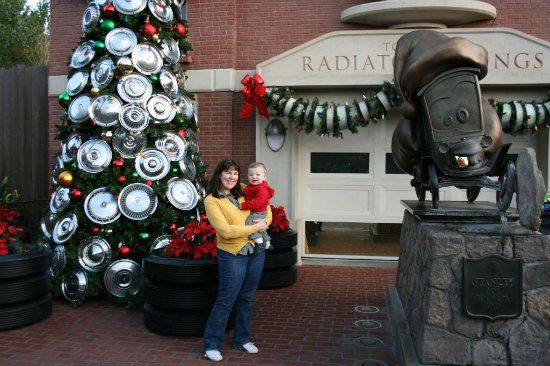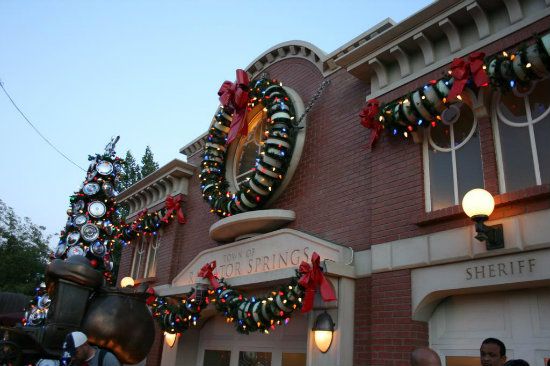 What do you do when the line to take a picture with the Snowman Car is a mile long? Improvise and pose her so that she covers up the line of people!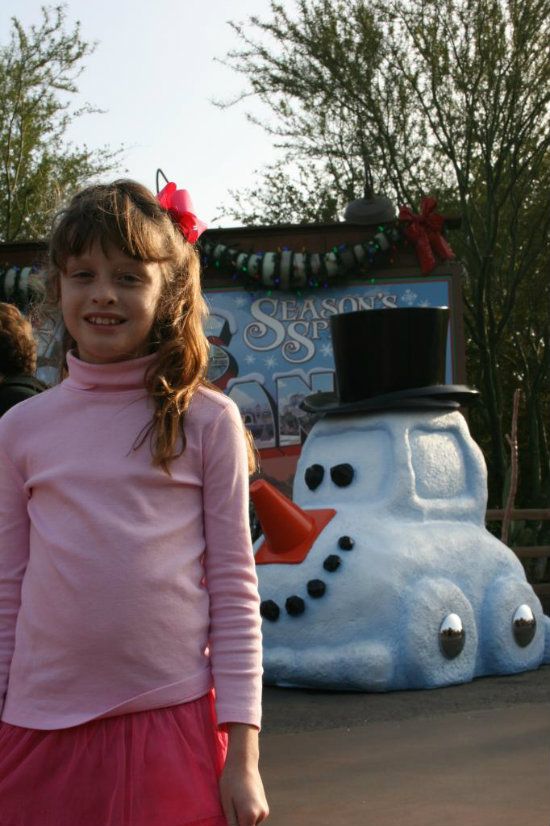 We certainly had a wonderful trip and as always, are looking forward to the next time!