Other than be shuttled in his car seat from house to car to church to grandma's, Baby D hasn't really had many outings. After our day in Julian when the poor baby couldn't really open his eyes because the sun was so bright, I picked up a pair of teeny-tiny sunglasses at Target.
Aren't they adorable? And the baby too, of course...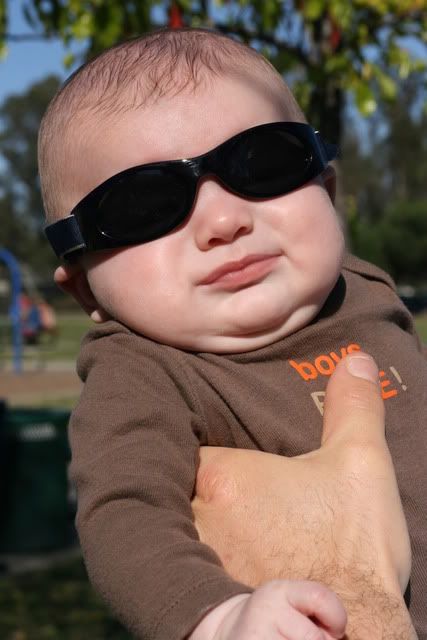 Baby D, not terribly pleased with his new shades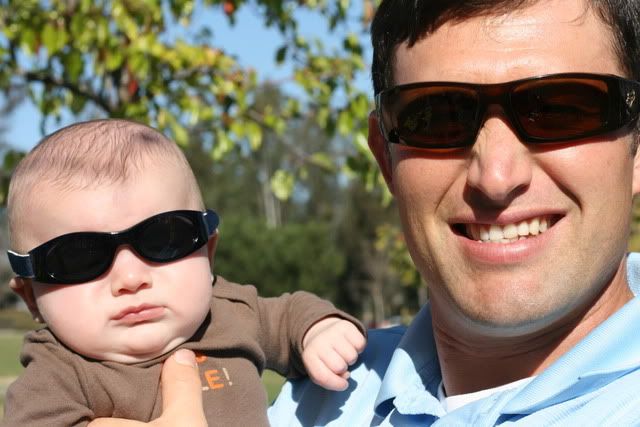 Baby D and Daddy
From the start, I could really see a resemblence between Baby D and my husband. In particular, the mouth. They both have very full lips. And a small cleft in the chin. The flare on the nostrils. And their expressions...it's funny when Danny is holding Dillon and they are both looking at me with the same expression! Now that Baby D is filling out, other people have commented on how similar they look to each other.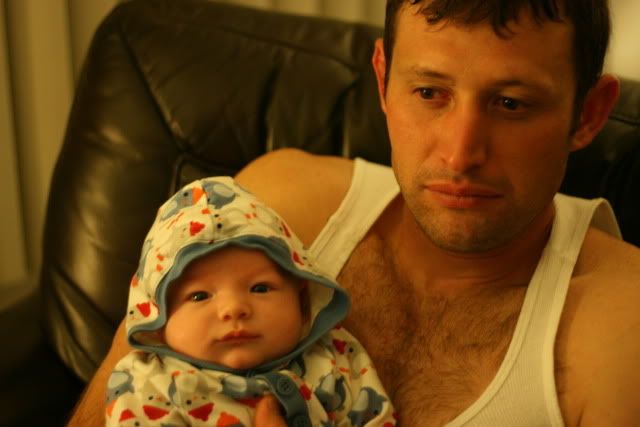 However, I have seen my husband's baby pictures and oddly enough, Baby D doesn't really look anything like Danny when he was a baby. He looks like Danny does
now
, as an adult. Isn't that interesting?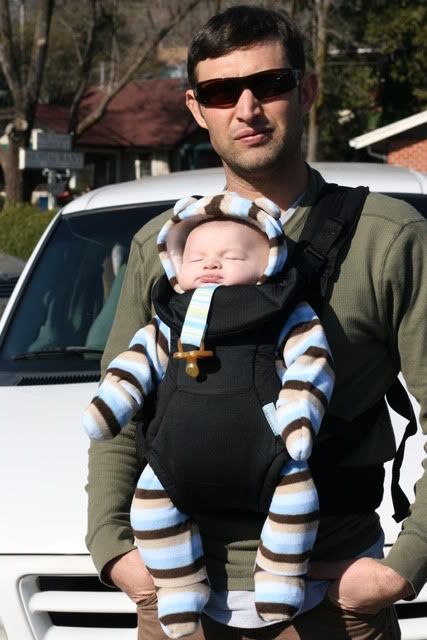 Poor kid, squinting in the sun!
Not sure if the blue eyes are going to stay but they have been getting lighter and more blue. There is not a hint of any brown or green in them. I was doubtful that we'd have a blue-eyed child but there he is, as of this moment. My eyes are brown & my husband's are hazel. Both of our mother's have brown eyes. My husband's father has blue eyes, my father has hazel. A few of my grandparents had blue eyes.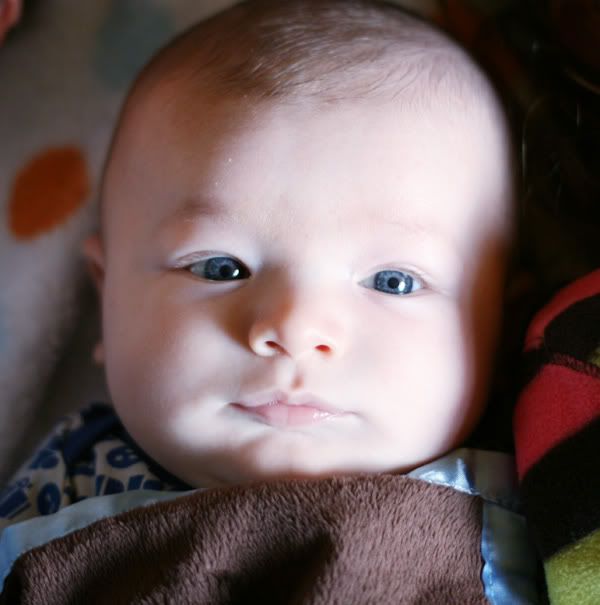 And The Girl has blue eyes, too. Makes me wonder if Baby D is going to inherit her freckles!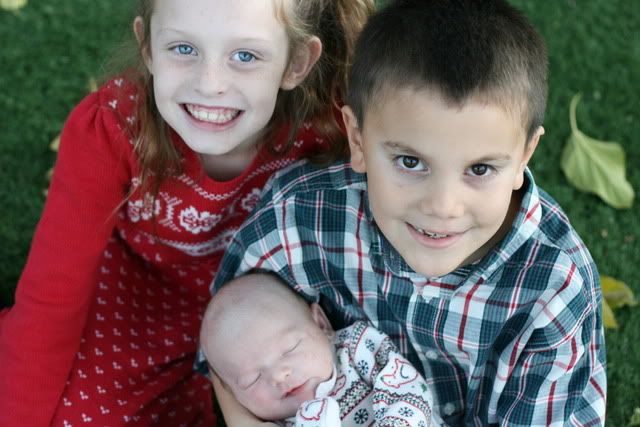 The funniest thing I've heard though is how people say that Baby D looks "just like his brother". I don't get that
at all
! Baby D has blue, almond-shaped eyes and very fair skin and The Boy has enormous, round, chocolate-brown eyes and a tan complexion. They have similar ears and cheeks, maybe...but that's about it!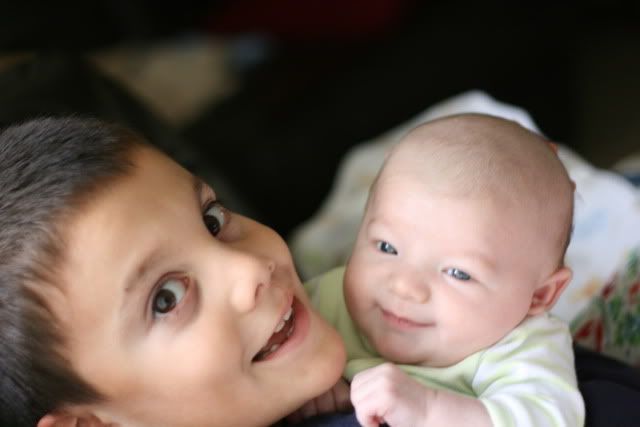 I don't see the comparison, except maybe in their expressions?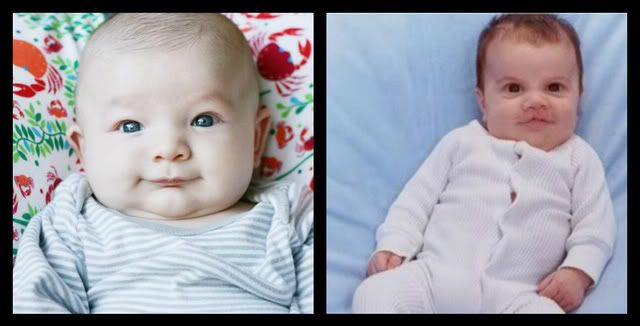 My boys, both 3 months old
Baby D's eye shape is all mine though. We both have almond-shaped eyes and one (our right eye) is slightly "winkier" than the other. You can see it when we smile *wink*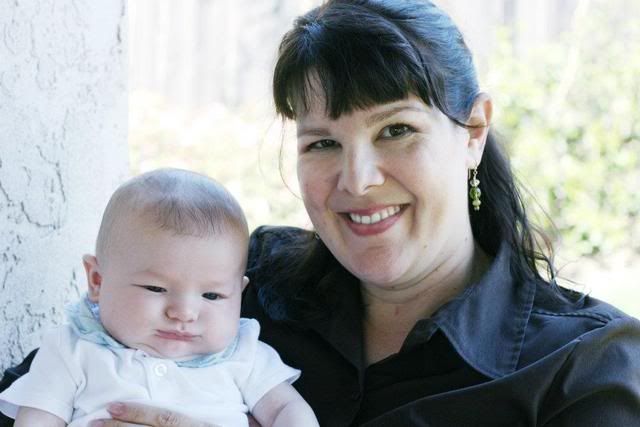 He's already changed so much in the first 3 months, I can't wait to see what he'll look like on his first birthday. At the very least, he should have a bit more hair...