This is my cousin's son and he turns ONE year old this week. He has such a wonderful temperament.
Last year, when he was just a week old I took his photos. He was already a sturdy guy, completely filling up (and overflowing!) out of the prop basket I'd placed him in.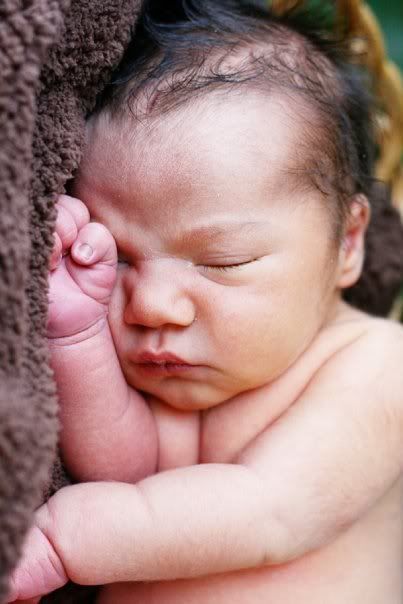 1 week
He posed for these 3 months later, all happy smiles and dimples!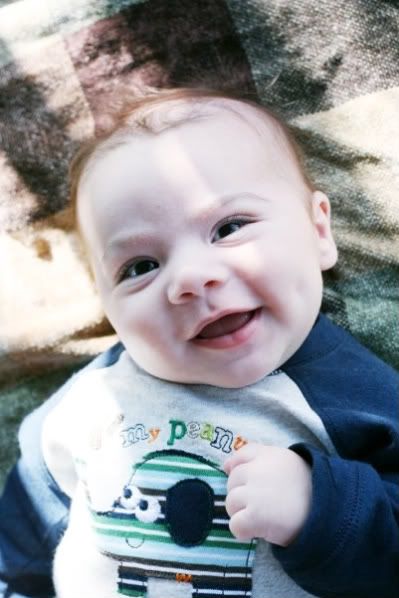 3 months
And at 6 months old he was sitting up and fascinated with the leaves. I put a vintage wash over this image because he reminded me of Spanky from the Little Rascals in this shot!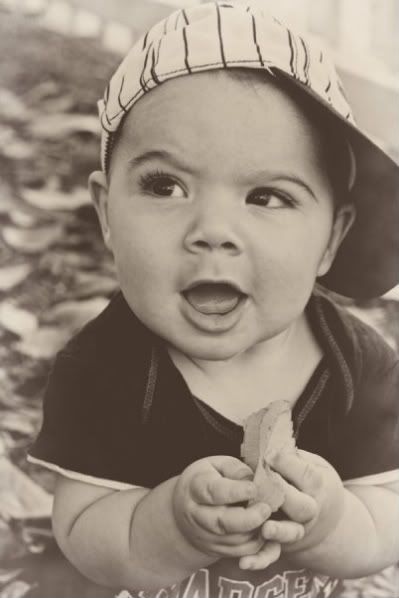 6 months
Now at nearly 12 months, he was more of a challenge getting to hold still for more than 3 seconds! He was thrilled to be in the front yard with my son & nephew, who were more than happy to entertain the baby!
He looks so much like his mom to me here (it's those pouty lips) and I'm terribly envious of his eyelashes, they are amazing!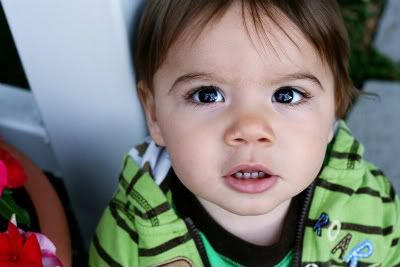 12 months
Happy Birthday little guy, it's been a blast documenting your first year!