So...I've been slacking in the blog department.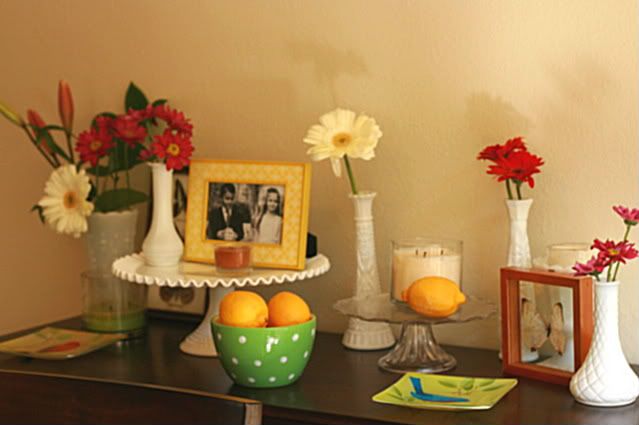 My March buffet display
Plenty going on with taking kids to their separate schools at 6:30am, work for 8 hours, picking kids up at their separate locations after school, helping kids with their separate homework projects, cooking dinner (usually something tweaked to please The Girl's picky palate, so sometimes it's like making two meals), bathing the kids (separately, of course) and then putting the kids to bed (finally something they do together!). My husband has started back into school again so two nights during the week he doesn't get home until after they've gone to bed.
Fortunately they've been so good about going to bed lately that it's not a struggle at all. I think they are so exhausted getting woken at 5:45am that they are pooped out by 7:45 when the lights go out and they just go to sleep quickly.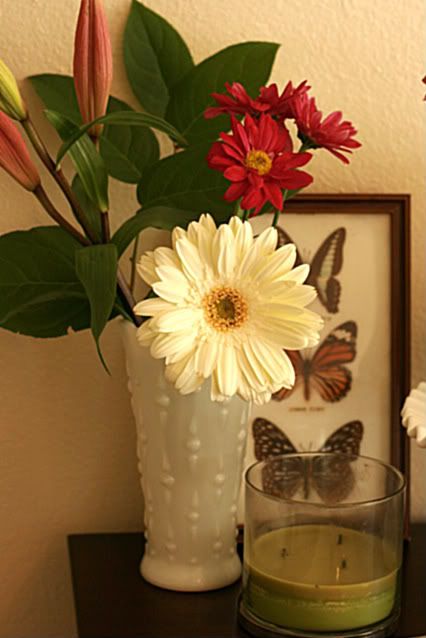 Pretty flowers that my husband brought home!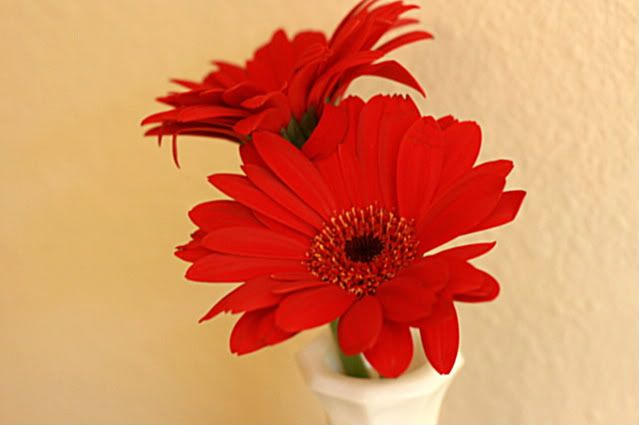 I started exercising on more of a regiment. I don't have a lot of time to get to the gym, especially on the weeks that we have The Girl, but I've been walking and running on the treadmill, doing the eliptical, pressing weights. So of course, I had to injure myself,
right?
I have never had a leg injury in my life. Seriously, I've been a soccer player, dancer, and gymnastics teacher. I have strong legs! So when I started feeling some pain in my right knee, I assumed it was a bone bruise. I tend to knock my knees on things and not even remember. But after a week, it didn't go away. So I've been resting it, not exercising, icing it once a day and wearing a compression bandage and it's still hurting. It wasn't hurting at ALL when I exercised, walked or sat. However if I bent it back, squatted or knealt on it, there was an excruciating sharp pain in the lower right side of the kneecap.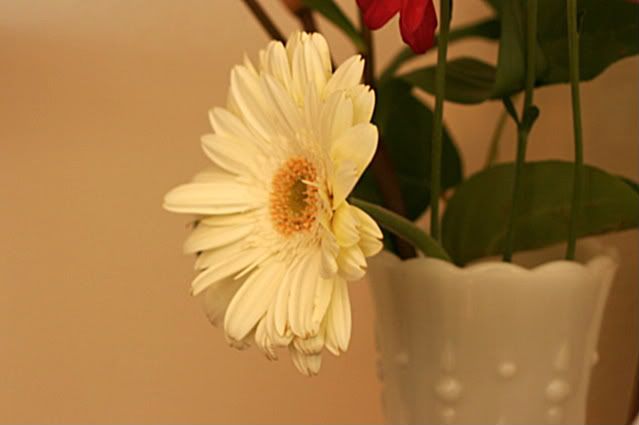 After picking up The Boy, I headed to urgent care and spent the next hour and a half getting my knee examined, x-rayed, braced and then medicated. I now model a lovely black knee brace and have anti-inflammitory drugs to take for the next two weeks.
It had only been hurting when I touched or bent the knee but unfortunately now the pain is starting to creep in more often and that entire area is numb. Sort of like after you go to the dentist & they numb you up, that weird feeling is in my knee.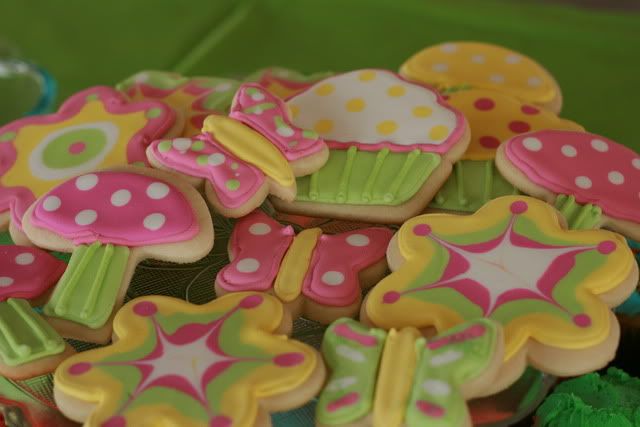 Stop dreaming about sugar cookies, girl!
I made sugar cookies for The Girl's birthday party and they came out GREAT! I was overjoyed with the results. I still have A LOT to learn but this was a great improvement.
After attempting these Charger-themed birthday cookies for my brother, heart cookies for Valentine's Day and recently some sweet baby shower cookies, I was getting disappointed with the results. Namely icing that was riddled with bubbles and wouldn't dry properly.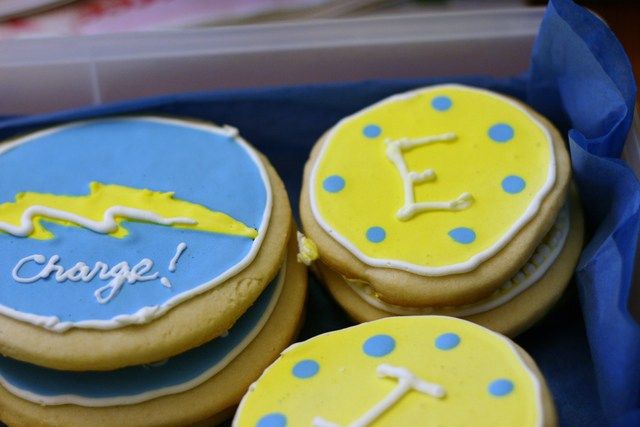 My first flood-icing attempt (check out those wobbly lines!). They just didn't want to dry!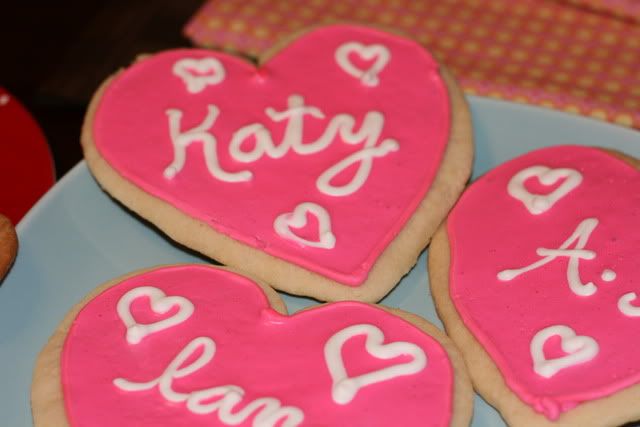 Cute but sticky, full of bubbles and wouldn't dry!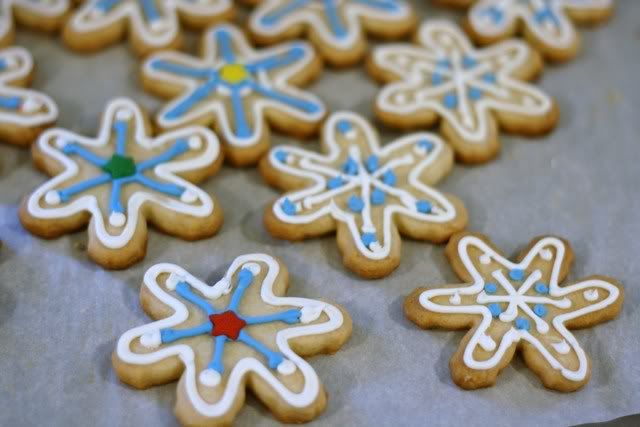 I gave up attempting to fill these in and just stuck with piping the icing and that worked out great.
I went back online, did some more research and tweaked the recipes and ingredients I was using. These cookies went together so nicely, there were no bubbles and they were dry to the touch the following morning...hurray!!
Now I've been daydreaming about my next batch. I'm thinking my mom will need some for her birthday in April. And I'll have to take some for the next work party, too!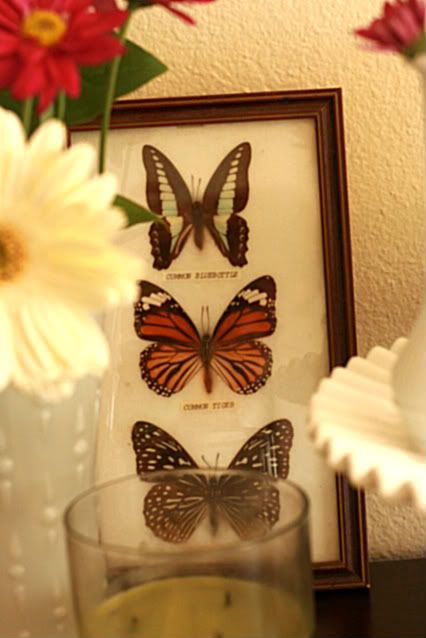 I love my butterfly collection. I think I officially need more to call it a collection though.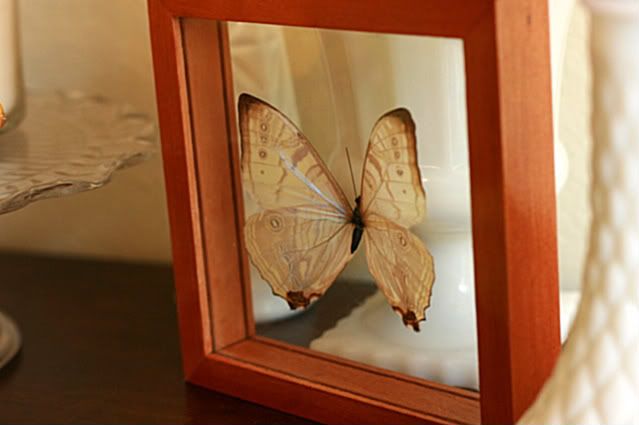 I need a vacation. Enough said, really, I'm getting depressed just thinking about my
lack
of vacation. I am so very disappointed that The Girl's school has their Spring Break the two weeks
before
Easter and The Boy's school has their Spring Break the week
after
Easter. Therefore, they don't have ANY vacation days at the same time! No point in me taking any time off from work if we can't go anywhere, since one kid will always be out of school while the other one is in school!! *sigh!*
On the week that we have The Girl, I'll be dropping The Boy off at school then taking The Girl to her Spring Break day camp. Then the week that The Boy has off, I'll be dropping him off at my parent's house for the day and then taking The Girl to school. No vacation for me, that's for sure...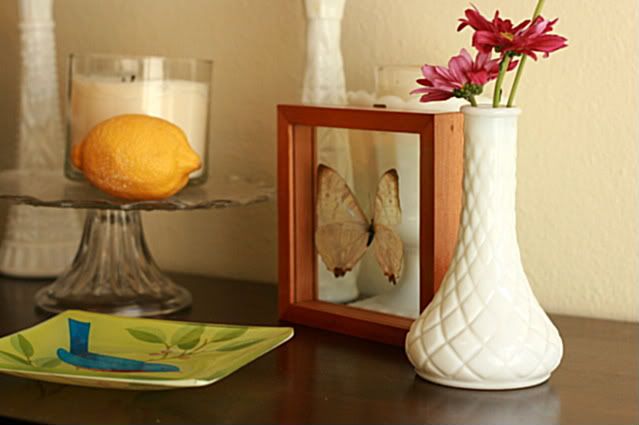 My husband & I signed up for a Marriage Retreat to Palm Springs in late June through the church. I was thinking that June was so long away and we'd just have to take a vacation before that, but now, thinking about it, June is probably just around the corner, right? Now, to lose about 15 pounds so I'm bathing suit-ready for 110 degree weather in Palm Springs...HA!