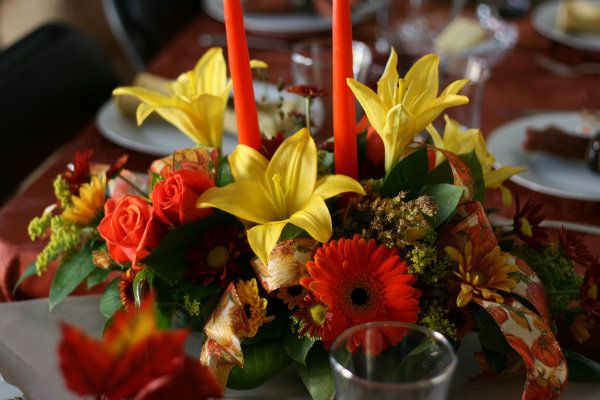 We celebrated Thanksgiving at my mother-in-law's house. We had all three kids with us that day so we did a quick photo shoot in my parent's front yard (my mom was sequestered inside, sick with a terrible cold).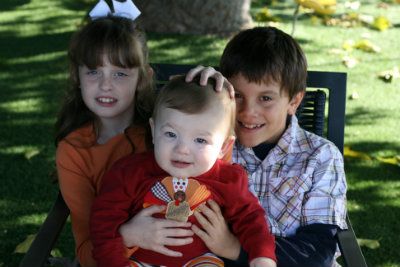 This was the best I was going to get for the day, getting them all to look at the camera at the same time. The Girl kept making a bunny face with her teeth, the baby was either trying to squiggle off the chair or looking off at everyone else in the yard and The Boy was trying to conceal the giant stye on his right eye that looked like a raisin. So, The Girl is twisting Baby D's head towards the camera and concealing the eye means that we lose half of The Boy in the shot but this is as good as it was going to get!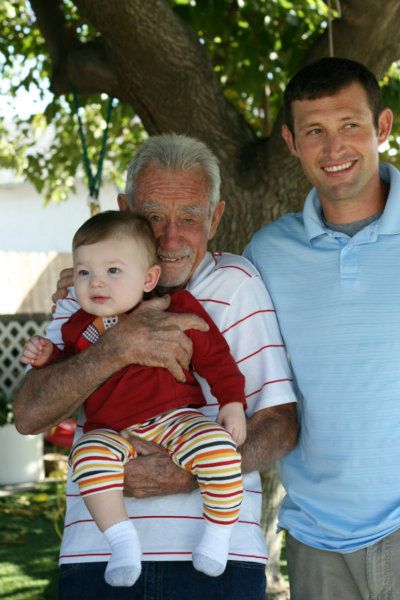 Danny's grandparents were there, so we got photos of Grandpa Al in the yard. He loves snuggling and calls Baby D "little boy" even though I think the baby is already probably a third of his great-grandpa's weight!
And Danny's grandma hadn't seen Baby D since summer. He's changed a lot!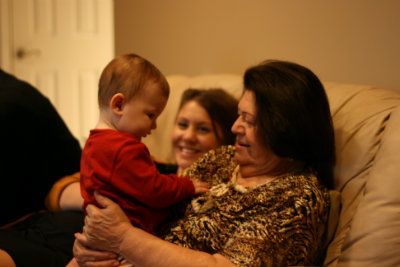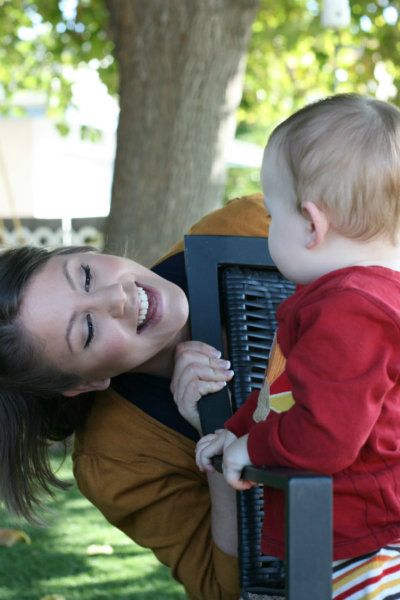 Danny's sister is visiting from Belgium, where she has lived for a few years with her boyfriend.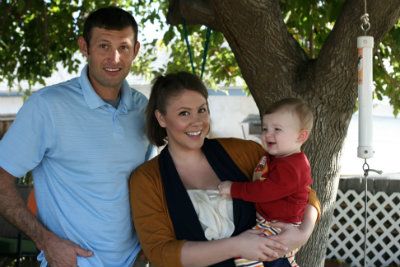 This was her first time meeting Baby D. He can be a bit put off with new faces but has warmed up to her...her bubbly personality is hard to resist!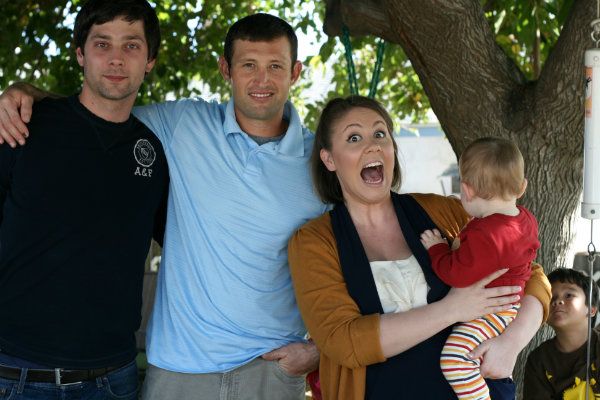 Many members of Danny's family made it over the house for dinner. Fortunately we all live in the same city so get-togethers are frequent. I love spending time with family.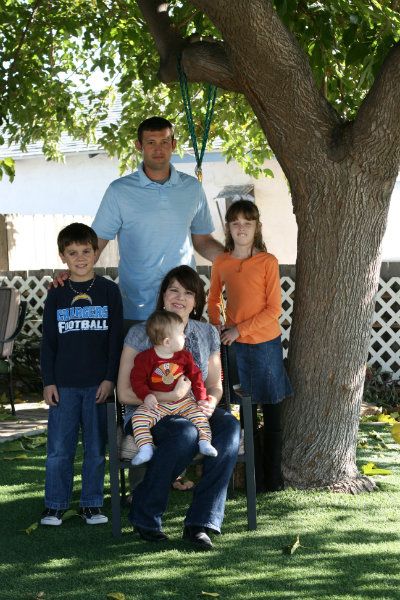 We got a family shot. Unfortunately the baby got distracted and turned away but the rest of us look okay. I really would like to get a decent, framable shot of all of us together but we might have to rely on a collage of individual photos of each of us instead!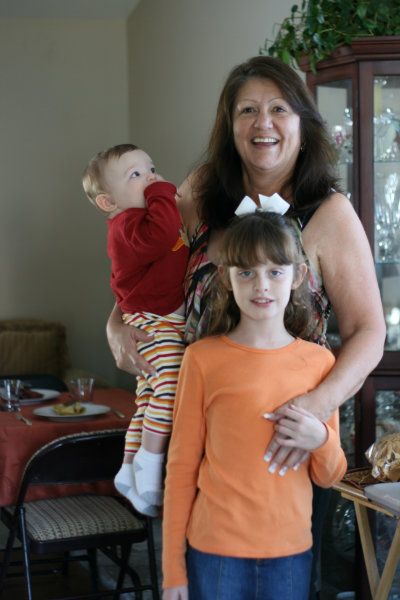 The Girl, Baby D and my mother-in-law
And I was able to get a few shots of Baby D, wearing the turkey tee that I appliqued. I'll have this listed as a custom on Etsy next fall, available for Thanksgiving 2013 (look who's finally one step ahead! Ha!).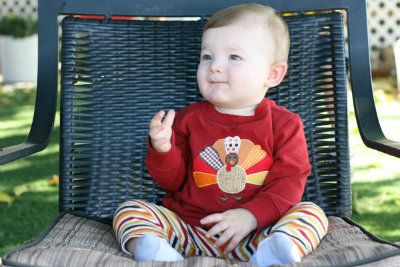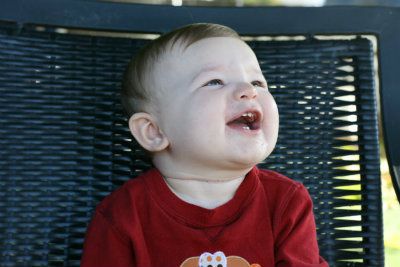 He cracks himself up!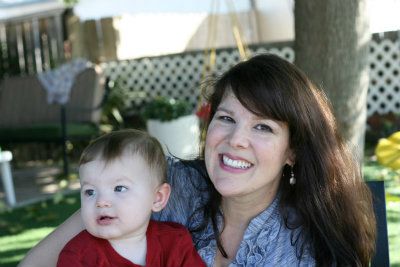 And for all these things, I am so thankful.