Huh, it's Wednesday already?!
I loved the long weekend and we packed it full.
We kick started the weekend with burgers & fries at In 'N' Out, yum!
Saturday...hmmm, I don't even remember what we DID on Saturday! Oh, yeah, Danny took the kids to his mom's to do some work around the house (she's remodeling) and I stayed home with the baby, cleaning and sewing. It was a nice break, I don't have much time to myself these days so to be able to post myself behind the sewing machine for a solid hour is definitely enjoyable. I even got it listed on Etsy!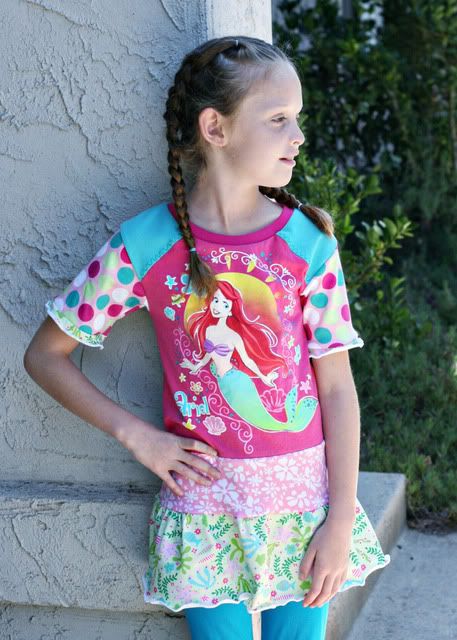 Sunday after church we took the kids to a party and they swam and we chatted and ate. The Girl discovered that she likes (no LOVES) bbq ribs! Getting her to try anything with a sauce was victory enough. We didn't drag ourselves home until nearly 9pm, a very late evening for us.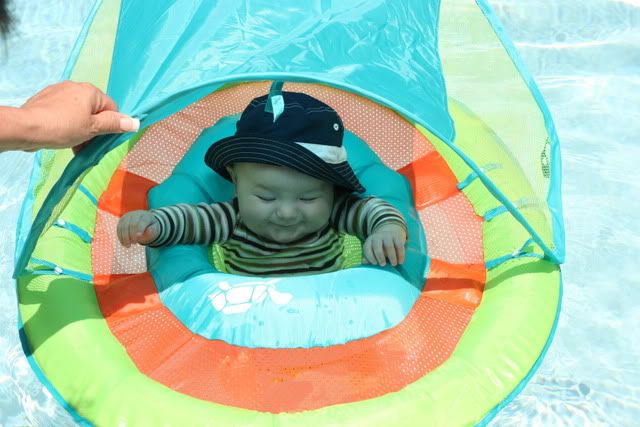 Monday was Memorial Day and Danny was back at his mom's, helping to resurface the walls. The kids went swimming again and this time my stepson joined them. He's in desperate need of a hair cut (as you can tell!). We don't get to hang out as often as we used to so seeing him is always a treat. He just celebrated his 14th birthday this past week and is gearing up for Jr High graduation shortly.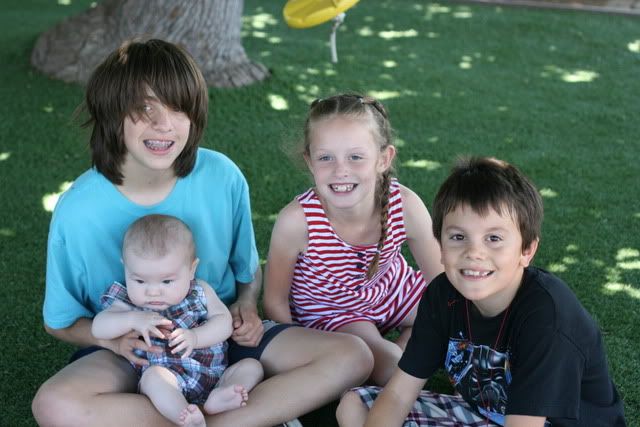 I swear it was just yesterday that he was this little guy in preschool (dressed like a little old man, so cute!).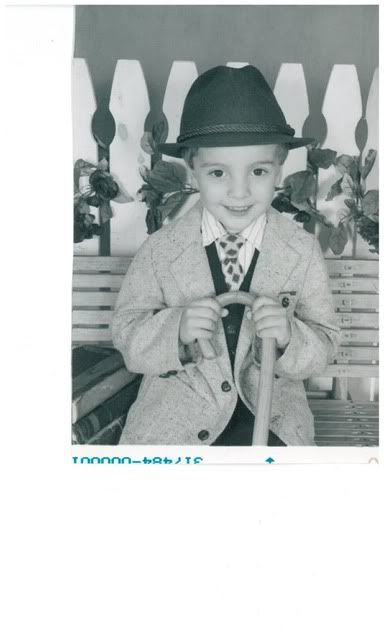 The Girl was eating a cupcake and I don't even think she realized she had frosting on half her face!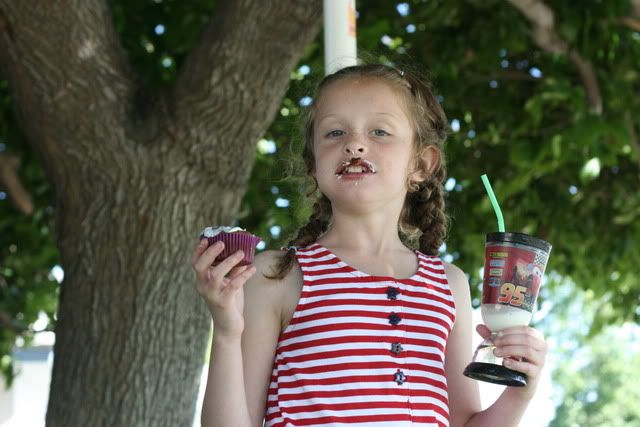 Baby D was really enjoying being in his walker in the yard. Though he can touch the ground, he's not mobile in it yet but he likes to play with all the features and just look up and laugh at the leaves moving in the tree.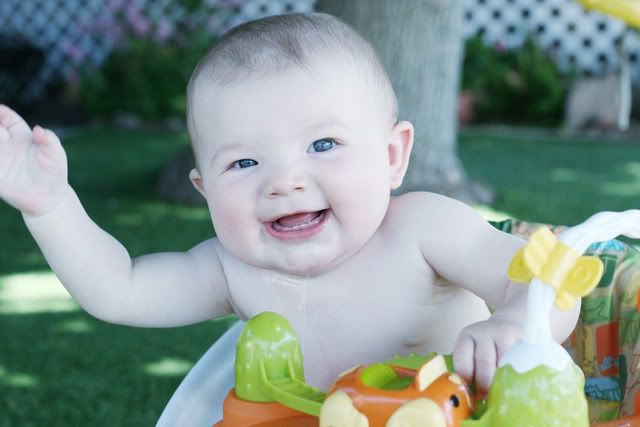 Whew, we were all wiped out from the long three-day weekend, Baby D included!