I've updated this post and have it featured on my new blog
SAVING UP FOR DISNEY
.
So you've decided to go... You're going to Disneyland!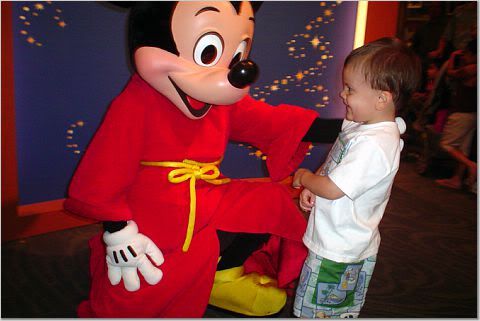 The Boy meeting Mickey for the first time!
Now it's time to do your research.
What is the best time of year to go? How are we going to get there? Where should we stay? How do we get tickets? What time is the park open? What rides and attractions are
can't miss
? What do we eat there? And the all-important question...How busy will it be and how long can we expect to stand in line?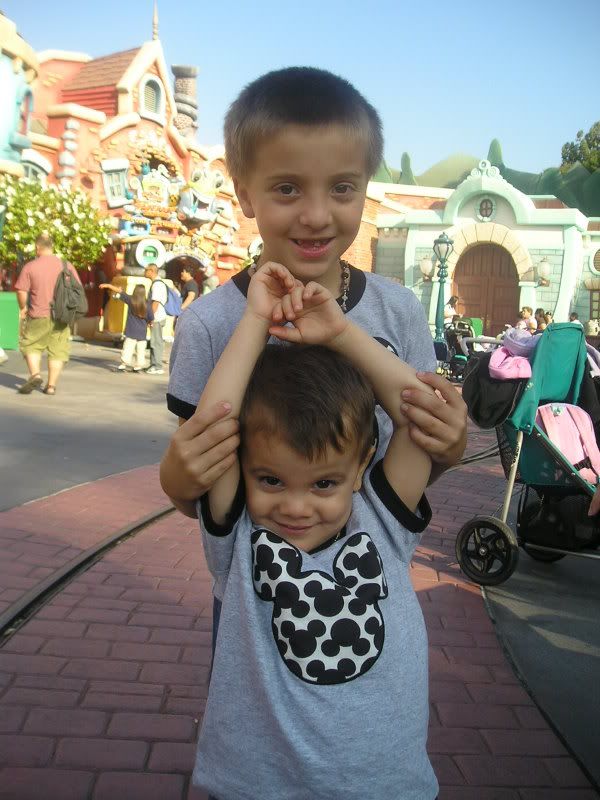 In Toontown
Fortunately the Web is a wealth of Disney information and it's not terribly difficult to find out the answers to any questions you'll come up with. With some quick searches online you can learn everything from how to get autographs from your favorite characters, how to rent a stroller, how to avoid getting caught in a parade route or how to eat gluten-free in the park. I'll discuss many of these tops in separate posts, but here is a good list of places to start where you can research on your own.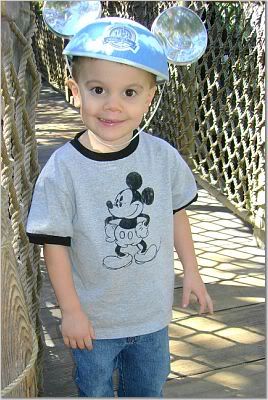 Year of a Million Dreams "Souven-ears"
Your first stop should be
Disneyland's Official website
. They have really upgraded this site in the last few years to include park hours, calendars, interactive maps, height requirements, information for disabled guests, and of course details on rides and attractions.
First thing you should do is create a free Disney account. The nice thing about having an account is that whatever other official Disney sites you log into (online games, ordering tickets, etc) you'll have the same membership name & password to sign in. Makes it so much easier to keep track.
Once you have a membership, you'll have a personal
My Disneyland
section on this website that will offer travel tips and suggestions and hold any Disneyland hotel reservations you make.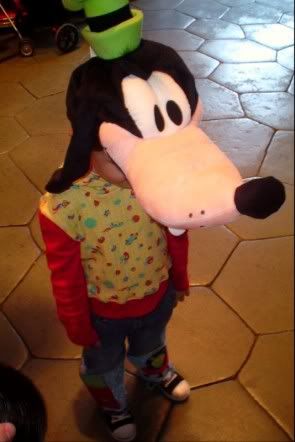 My Goofy kid
I find that planning a vacation is (almost) as fun as being on it! Kids love to be involved in planning too and the Disney site now has a lot of pictures and videos on their site that highlight each of the rides and attractions. You can order a free
Disney Travel DVD
and it's something that they'll probably want to watch over and over in anticipation of being able to be there themselves!
Walt Disney World has a wonderful
Disney World Mom's Panel forum
. I wish that Disneyland had something like this but they don't. There is a
FAQ page
on the Disneyland website though and a great many questions are answered on a wide range of topics.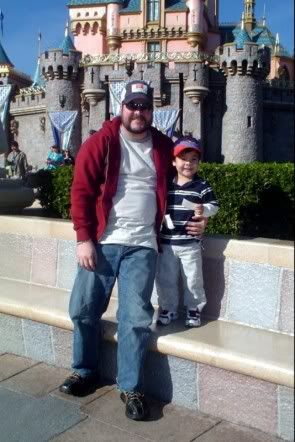 My brother & nephew in front of the castle
Disney Family's Website
has a travel page as well. They break down the
Family Vacation
with ratings per age group of your vacationers along with pre-trip fun that builds up the excitement Disney-style!
Another site I love to review is
Mousesavers
, the place to visit for tips to budget your trip.
A few more links to check out. Some have daily/weekly updates in regards to the park including photos of any construction areas, information about current ride closures, and chat forums.
Mouse Planet
All Ears
DIS Boards
Laughing Place
Disney Family forum