It had been many years since I'd been on a vacation of this magnitude. We plotted out each stop very carefully, mapped it out on Rand McNally.com and set out on our adventure during the kid's Easter break. It was a weeklong trip, a meandering drive up the coast alongside the ocean, cutting across to the snowy mountains and then back home through wine (and raisin!) country.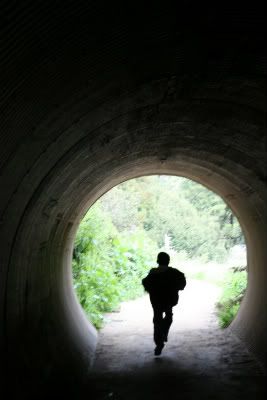 The kids were wonderfully behaved, I was so pleasantly surprised. From the backseat there was no whining, no crying. They were content to drink from juice boxes, snack on beef jerky, look at the passing scenery, sleep and play quietly with the little Easter basket gifts they'd received during our trip.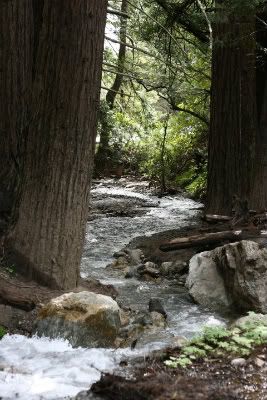 Packing was a challenge because of the wide range of temperatures we were going to be crossing through. We started off in light layers, built up to snow coats and boots and finished off with the kids in bathing suits (though it probably WAS still too cold to swim, how can you distract them from a hotel pool? LOL).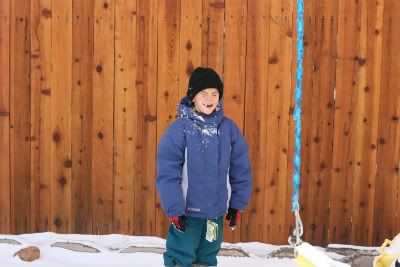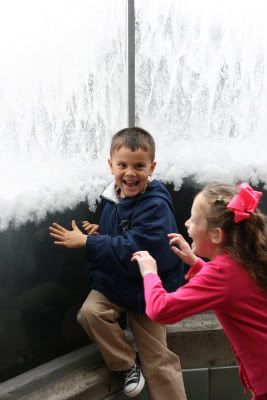 Highlights included an ocean-side Easter egg hunt in Pismo Beach, a lovely walk through Big Sur to see a waterfall that dropped into the ocean, the Monterey Bay Aquarium, Dennis the Menace Playground's metal rolling slide, driving through an unexpected snow storm & having to buy chains at the last minute, eating taffy in Virginia City and standing in front of the giant raisin box outside the Sun Maid factory. It was a trip that I hope the kids will recall fondly as they get older, I know I will.