2013, quite a year!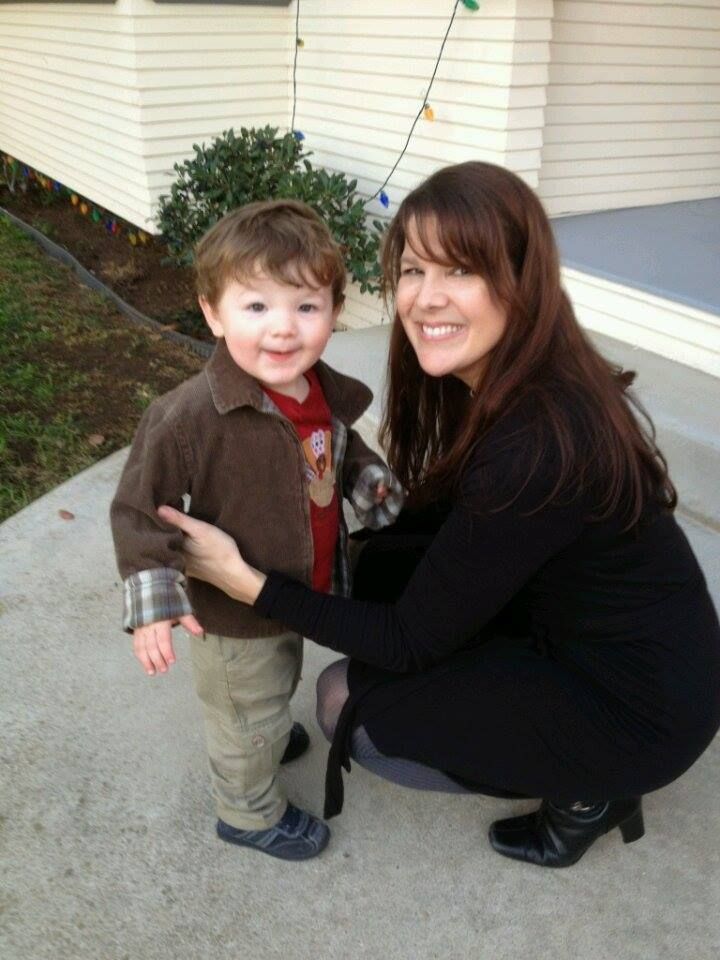 I am entering 2014 cautious, tip-toeing and not at all confident. I'm sort of a wait-and-see-what-happens and not an alarmist but with so much in the air, I'm having a challenging time letting the stress flow out of me. There is a whole lot going on for us in 2014 and I have many things to be nervous/worried/careful about, let's just put it at that. I'm putting it in God's hands where it should be (I'm not in control anyway!) and working towards waiting and seeing again.
In any case this was my 2013. I've included some of my favorite photos of the year here.
We bought and moved into our first home! It's a petite 1000 square foot bungalow and though we have quickly decided it's not our
forever home
, we're making improvements where we can and living our family motto, "Live Simply". This means making-do without because we just don't have the space for it. And spending more time out on the back patio because at least we have the space there for the kids to run around.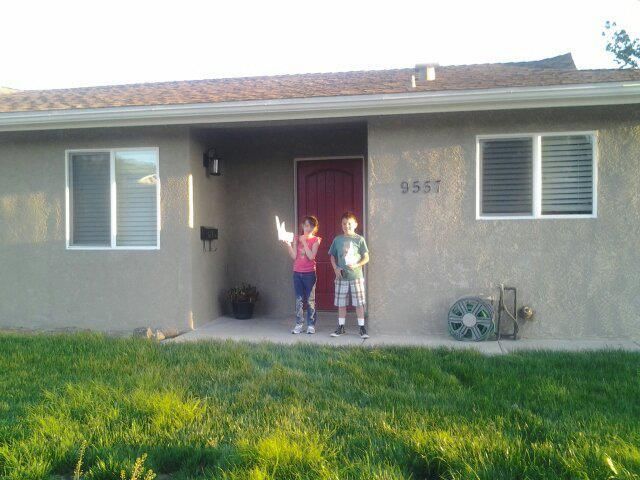 Projects included putting up a fence on the upper section and spreading mulch over the entire yard to tamp down any weeds that might sprout up. Future plans include a garden in the lower section, a fire pit and I intend for us to get a decent patio table so we can eat outside again.
I started entering online contests on a regular basis in early 2013 and discovered that I have a talent for judged Pinterest contests in particular! In 2013, on judged contests alone I won $550 worth of lighting and accessories from Barnlight Electric, a trip to NYC from Armitron watches, $5000 guided travel from
Intrepid Travel
and Skype, $350 worth of King's Hawaiian products, $150 in clothes from Tea Collection, $250 worth of make-up from Jane Iredale, $500 worth of china from Lenox (my beloved
Chirp
pattern!), $200 worth of furniture from Dutch Crafters and nail polish from SpaRitual.
In other contests I won a $100 to NFLShop.com from Sabra and jewelry from Swarovski as well as other fun items like movie tickets and water bottles. $2850 combined in Visa and American Express gift cards from Challenge Butter, Organized Closet, Better Homes and Gardens, Tylenol and Kraftmaid allowed us to purchase much-needed new home items like our garage shelving and lawnmower.
I love entering, cross my fingers (mentally!) each time I hit submit and enjoy putting my creative mind to work on the judged contests. My contest goals continue to be the same...win a large sum of money (of course!) and a family vacation (either Disney World or Hawaii would do nicely, thank you very much).
My husband and I have finalized our travel plans for the Skype win and will be visiting central Europe cities including Munich and Vienna this August. We are over-the-moon with excitement planning the trip! Neither of us have ever been to Europe and finally getting to see Austria, which has been my number one dream destination since I was a teenager, will be amazing.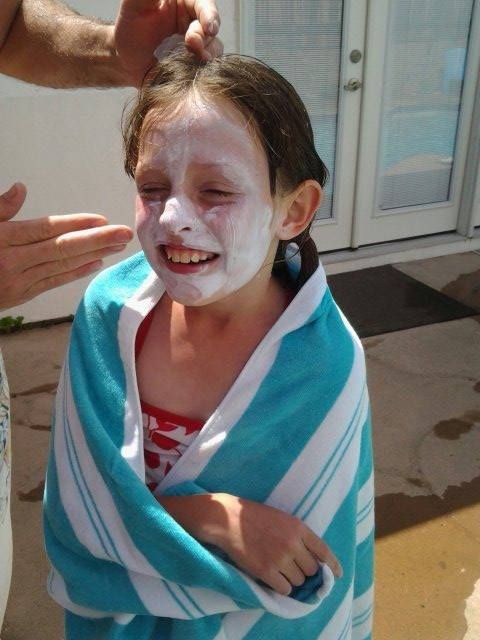 At the end of summer we took a few family photos in the yard. I cherish this shot!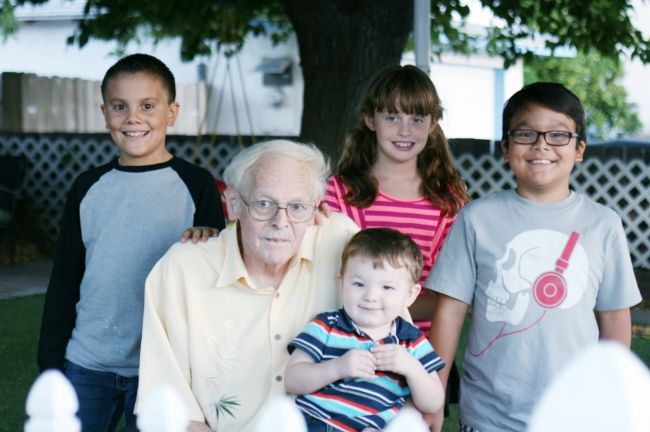 I turned 40 while on a trip to NYC. Decided when we returned that I was ready to take control of my health. I lost 11 lbs in 2013 and have about 15-20 more to go until my goal. It's exciting to be shopping for clothes smaller than I've worn in 20 years!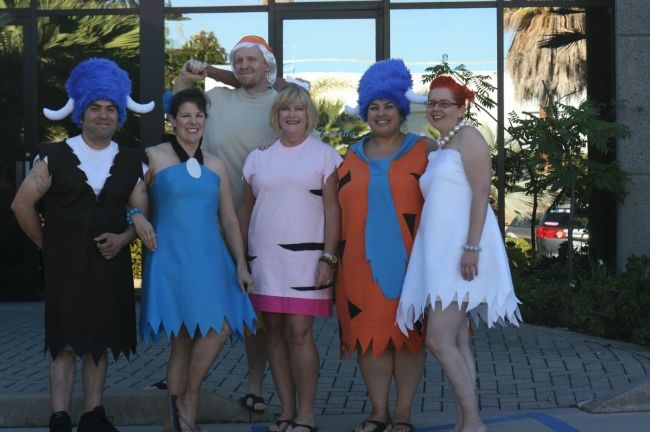 We celebrated Halloween at work with some of my coworkers and I dressing up in character. I made some of the costumes and we won first place in the company contest! We did some trick or treating with the kids and Baby D loved every moment, knocking on doors by himself! It wasn't until about halfway through the trip that he realized they were tossing c
andy
in his bag! The Girl dressed as Dorothy and Baby D was her Scarecrow since Oz is his current favorite movie.
I made The Boy's Ninja costume but he was coming down with a cold and not up for too many photos. Baby D was fine, I promise, just upset because I walked outside the fence to get a better shot!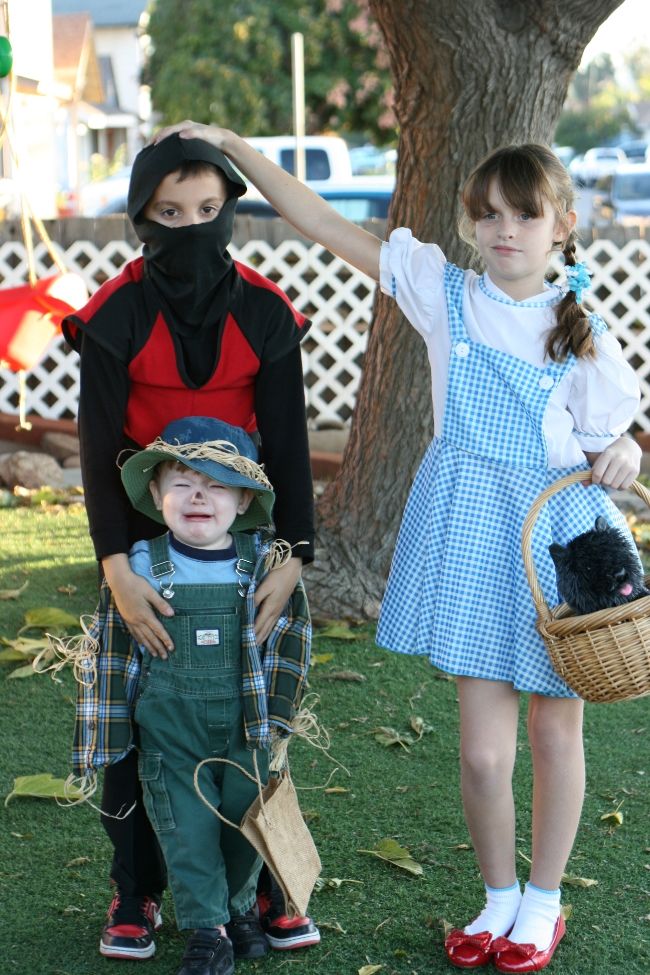 We were able to do two amusement park weekends, one to Disneyland and the other Knott's Berry Farm. We still have hold of the Disney tickets I won over the radio and are deciding on a good weekend to use them (along with the overnight stay I won from Motel 6!).
Baby D turned two in November. We hosted a family party at our house. The Boy turned 10 in December...double digits! Still working on party plans for him. I think it will be a combined party for both him and The Girl, who turns also 10 in March.
Just before the holidays we took the kids to the mountains in search of snow. There was only some spotted in the tree tops and none on the ground but the cold air was enough to get us in the winter spirit!
I will admit that I was a Christmas-photo-taking-slacker and didn't even get a shot of the kids dressed up or anything. The light in the house was all wrong and all my shots are washed out. In the morning I made a big spread of french toast, eggs and bacon then the kids opened their gifts. We took a hike then to lunch at my family get-together.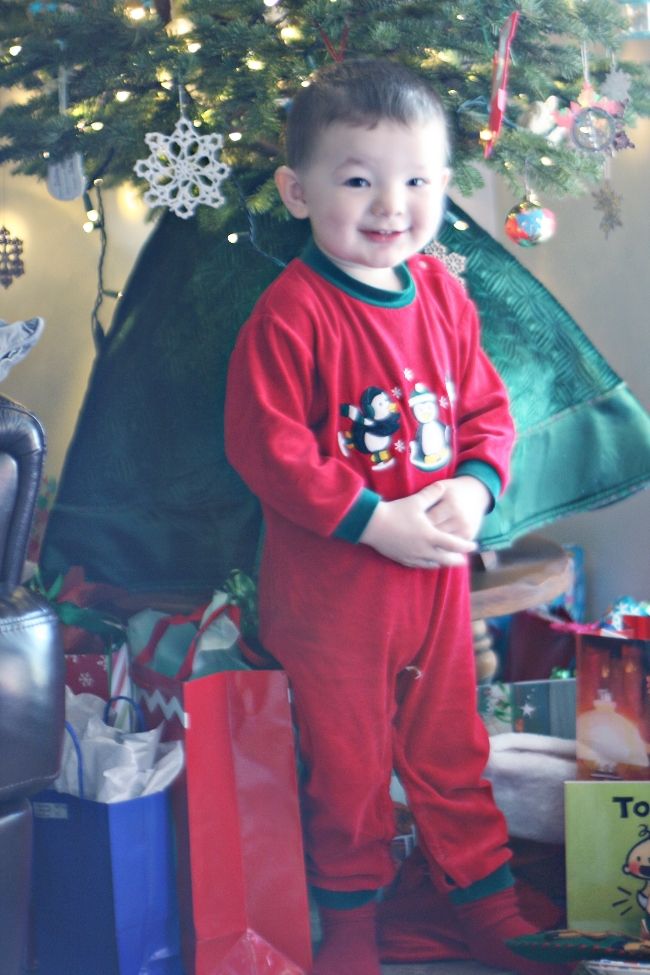 We rang out 2013 quietly...sleeping! I just couldn't make it up to midnight but some rowdy neighbors took care of that for us and woke us with noisemakers at 12. All in all, a nice year. Lots of good and lots to be thankful for.
We have our 2014 goals in mind and I intend to clear time and space to make a few things happen this year. Including starting back with my art and watercolors. I would like to be listing custom painting orders on Etsy soon in addition to the appliqued tees. I'll be sure to post here when I have something going. Blessings to all going into 2014!