Wow, I've been lousy at posting this month.
#1. I haven't done much of anything fun or important enough to pull out my camera.
#2. Most of my free time at home is taken up with situating the kids in their new room. We moved the kids into the bedroom next door and bought them a bunk bed and all the sewing stuff and baby stuff is in their old room.
There is still so much to do, including needing to weed through both of their dressers, get rid of what doesn't fit and consolidate them into sharing one dresser to free up the other dresser for the baby.
#3. Nursery sewing projects have been somewhat stilted by the moving of rooms. I did unbury my work table and started on something new so this means I have about 4 projects in the air. I am pretty darned close to completing the Finding Nemo cross-stitch! Just have to finish the little jelly fish and add the white sections. I'll be writing "Just keep Swimming!" instead of the baby's name at the bottom.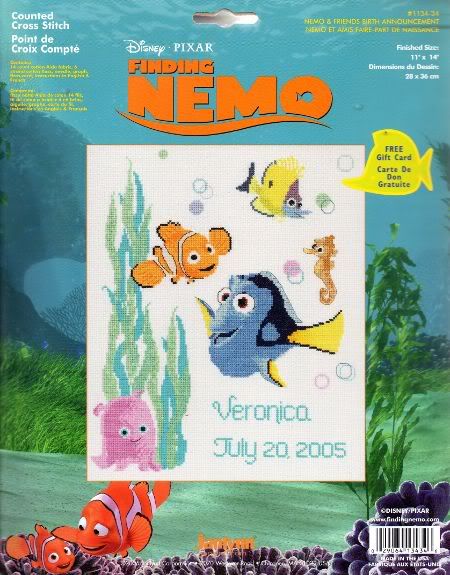 This is pretty much done except for a few small sections.
I have the ocean mobile pieces sewn and stuffed, I just need to sew on some details and then buy the rings and attach everything together.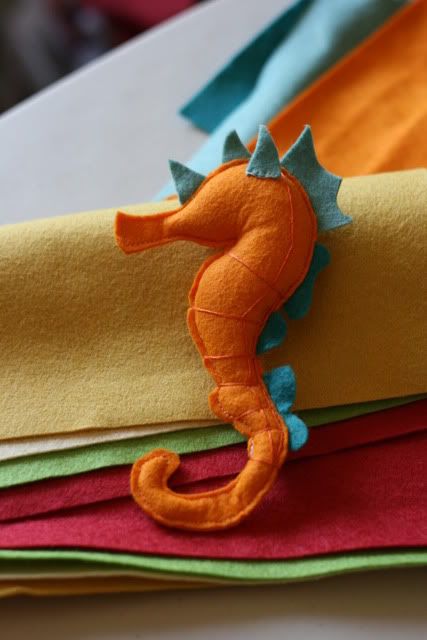 I have the rest of the creatures done, I'll take a photo soon.
I started making this
fabric toy ring set
and am trying to wrap my brain about how I'm going to hand stitch some of the sections and make it durable enough yet still attractive. I didn't realize when I bought the pattern that it would require handstitching and now I'm balking at it.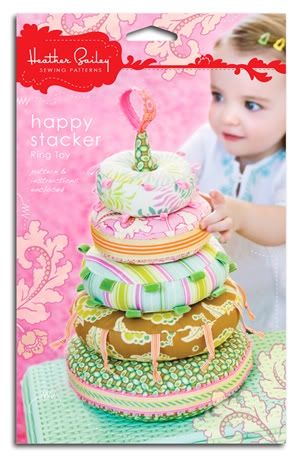 I also cut out the squares to make fabric baby blocks. I want to put his name personalized on the blocks (but was nervous to make such a commitment in case my husband changes his mind on the name decision again!).
#4. Halloween costumes are also coming down the pike. Fortunately the kids decided on something pretty easy and inexpensive so I
ONLY
have to make a vest, a pair of pants, two headscarves, one waist wrap and a skirt!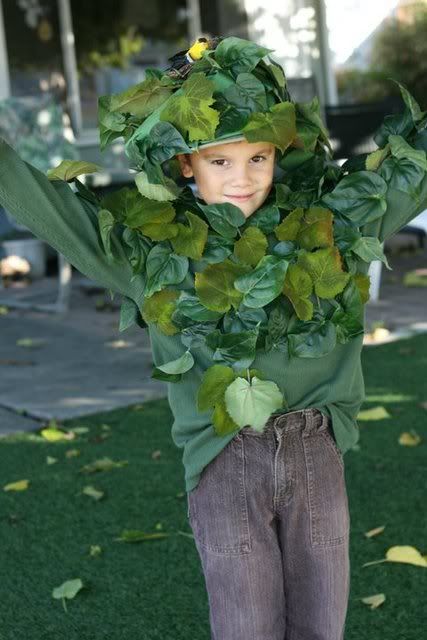 Last year's costumes in 2010...Mr Tree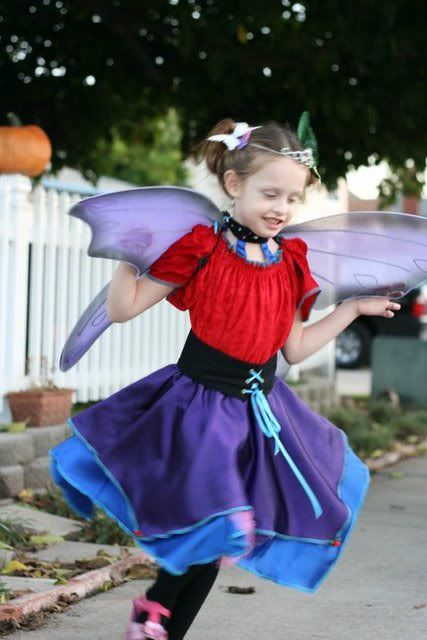 And the Forest Fairy
#5. Increased contractions and increased fatigue added to a general laziness on my part and non-desire to do anything other than lay on the sofa and watch Dr. Oz. Unfortunately I'm still working full-time and will continue to do so until I go into labor. My husband has really stepped up in the cooking dinner department but can't load the dishwasher properly to save his life, so I don't mind doing that. I also actually really enjoy laundry, so I'm doing that too. I taught The Boy this weekend how to clean the bathroom sinks and scrub the toilets. He hollered at me when he found out I was
using
the toilet after he'd cleaned it! "I just cleaned that MOM!"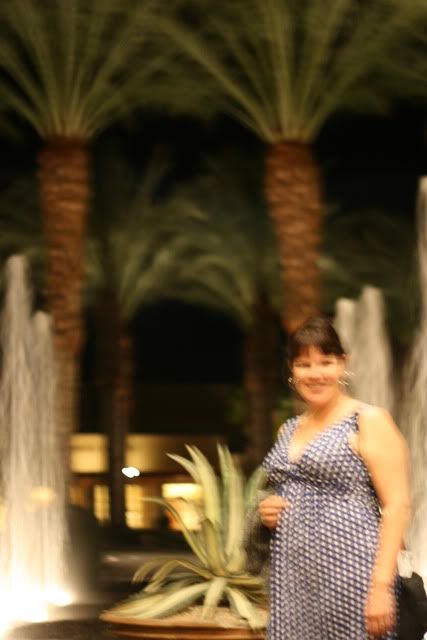 This picture was from a vacation in July. I tried on this dress again this weekend. In this photo I just look chubby, now I really look pregnant.
#6. After the fun and excitement of summer, getting back into the school groove (and The Boy's 1.5 hours+ of homework every night), has been pretty boring.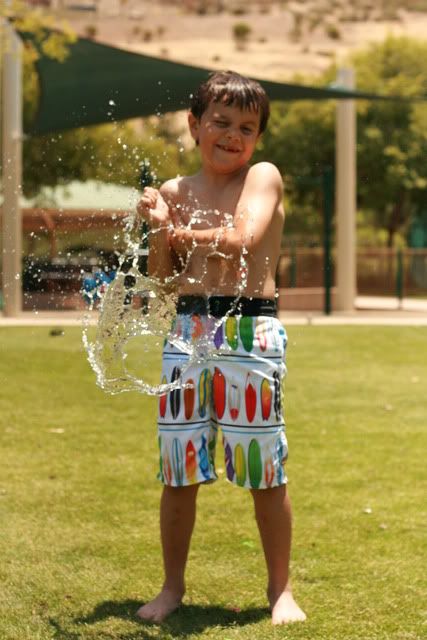 #7. Looking forward to the fun of fall and all the photo opportunities like the pumpkin farm...Halloween...Thanksgiving!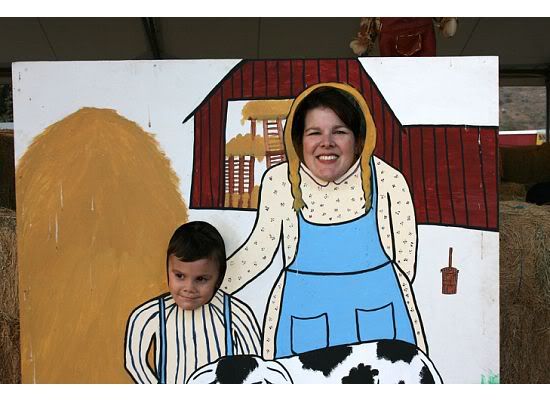 The Boy and I at the pumpkin patch, 2010.
#8. Waiting for September to end so I can get a few fall decorations from my stash at Mom's house and decorate my buffet table. It's been pretty sad looking this summer without any color as I've just been decorating with the few things I had on hand because I didn't want to go out and buy anything. It didn't even warrant a photo, it's that plain.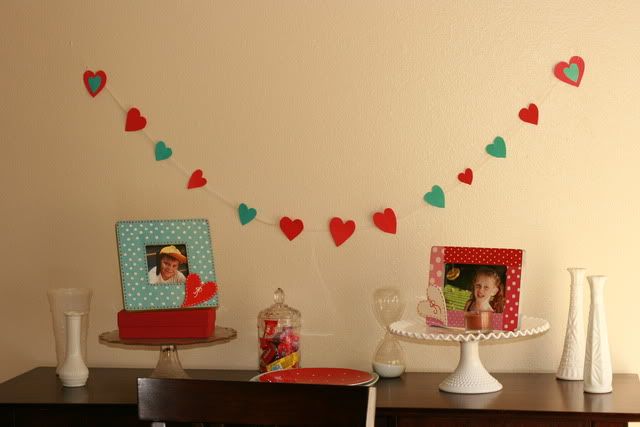 So cute and colorful for Valentine's Day...now it's just white and blah...
#9. We'll celebrate our first anniversary in late November, right about the time I'm ready to pop.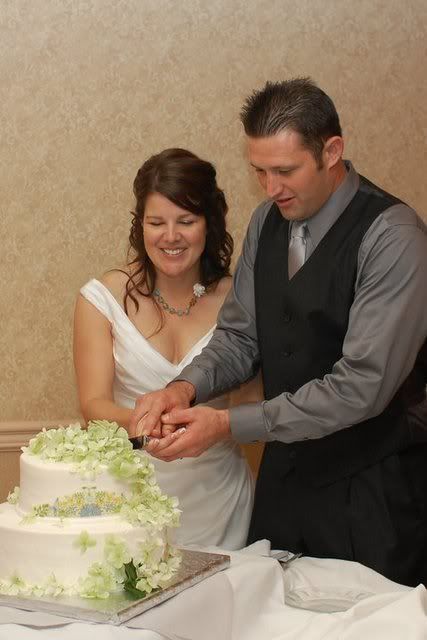 I'm going to have to convince him that an anniversary warrants something nicer than baked chicken breasts and brown rice cooked at home for dinner.
#10. These two. I'm looking forward to seeing how they do with a new little brother in their lives. They are anxious and excited, pretty much the same as the rest of us!