This past weekend was my family baby shower.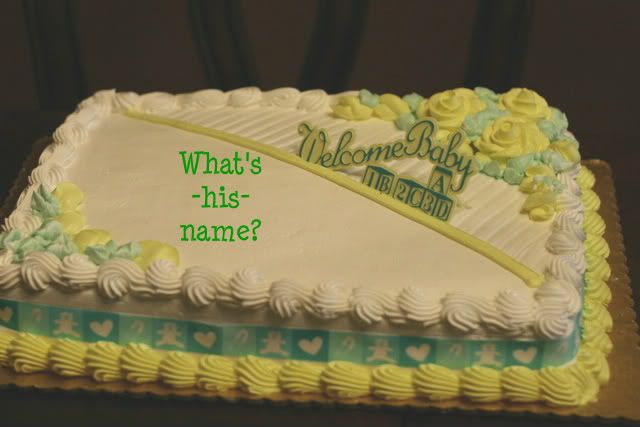 And
shower
it did! Starting on Friday we had a huge storm and it rained and rained and rained. Now, we live in SoCal and oftentimes the news will report that we're getting a major storm and really, nothing comes of it. We might get some sprinkles or the impending "storm" will blow off completely and not hit at all. So on Friday morning, I mentioned to my husband that there was a chance of rain that day, but my exact words were, "Nothing crazy though, probably just a few sprinkles".
Well, it rained all day long and into the night. The Boy and I had Mother/Son Night at his school and it poured the entire time (fortunately we were indoors doing crafts, eating pizza and watching
How to Train Your Dragon
).
Saturday we had a reprieve, which was good because my husband was participating in a charity golf tournament and was cringing at the thought of muddy shoes in his clean truck.
But Sunday, we walked out of church to find it just starting to come down but I'd blown out my hair and flat-ironed it and didn't want it all frizzy for the party, so we hustled to the car. I'm not the most graceful pregnant woman, especially when I can't wear closed-toed shoes and I'm shuffling around in flip-flops, so I'm sure that I was a sight to see!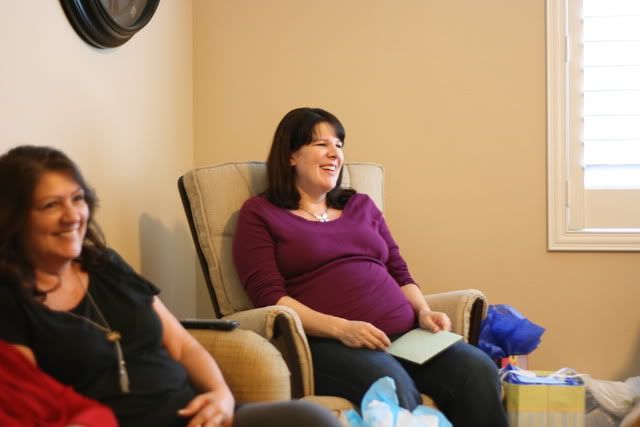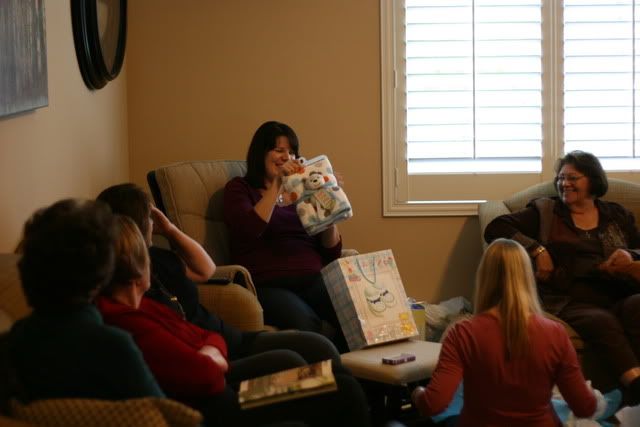 Super-snuggly polka dotted blankie
I think the rain deterred some of the party guests from coming, in addition to the nasty colds that are going around, so we didn't have the biggest turnaround but it worked out fine. Those that braved the weather sure did have a lot of fun!!! We snacked, we played some new games, we watched the Chargers lose (Boo!!! Again!), I opened gifts and we all oohed and ahhhed at the adorable tiny outfits and we ate marble cake with raspberry filling.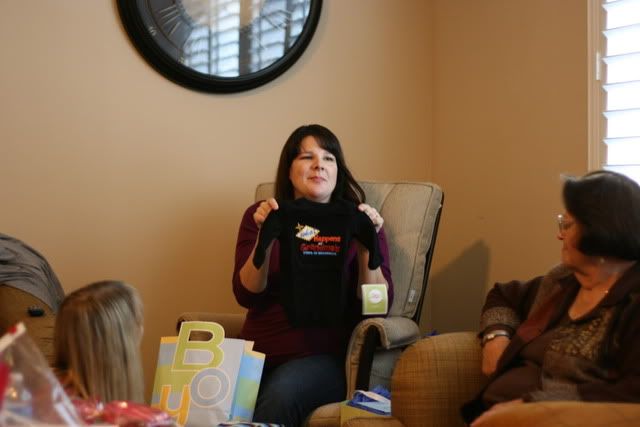 Onesie that says, "What Happens at Grandma's, Stays at Grandma's"
When we got home and I showed my husband some of the great gifts we'd received, he was so absolutely touched by the generosity of our wonderful family that he's already scheming up ways to return the favor.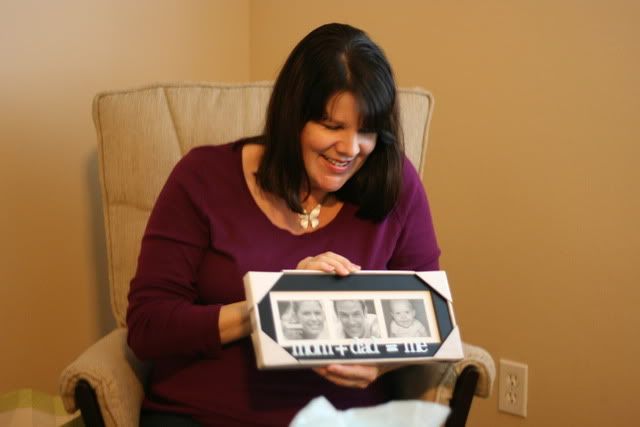 Adorable frame says Mom + Dad = Me
This coming up weekend we'd planned an early birthday party at the lake for The Boy, but unfortunately we are expecting another storm. According to my mom, this upcoming one is supposed to make last week's storm look like sprinkles! Ugh...Now I'm in the position of either cancelling the party outright, rescheduling for the following week, or finding an indoor venue.
When it rains, it pours, right?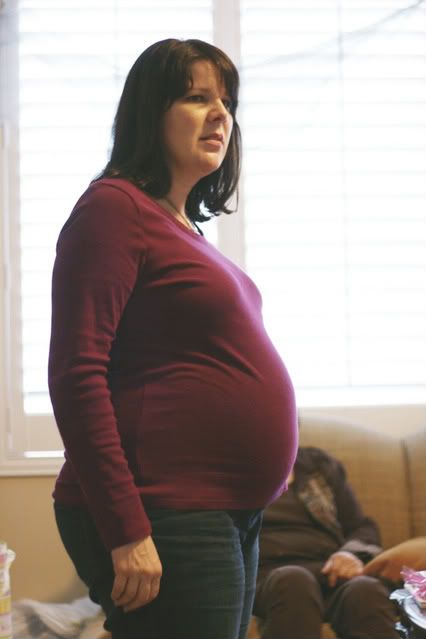 Me! 35 weeks and 5 days