This weekend we took a drive into the mountains, something we do every few months.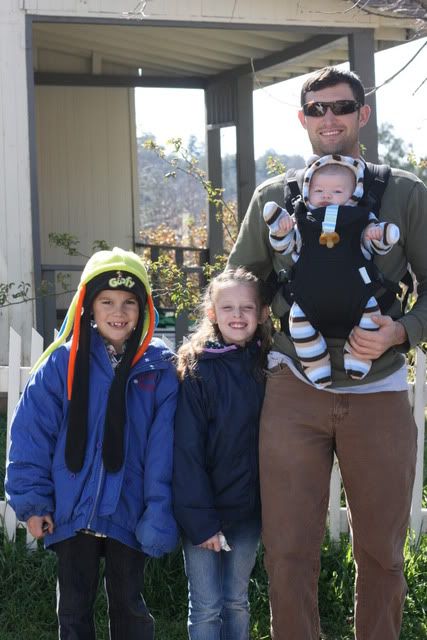 We have the same routine:
Park, walk up one side of the street, walk back down the other, stop at the candy shop for samples and a treat, stop at the pie shop and buy one to take home, visit the volunteer fire department, walk back to the car and drive home.
Nothing fancy, but we love the fresh air, the mountain views, and the lovely drive.
The last time we were there was in July and I was pregnant, so this was our first trip up with Baby D.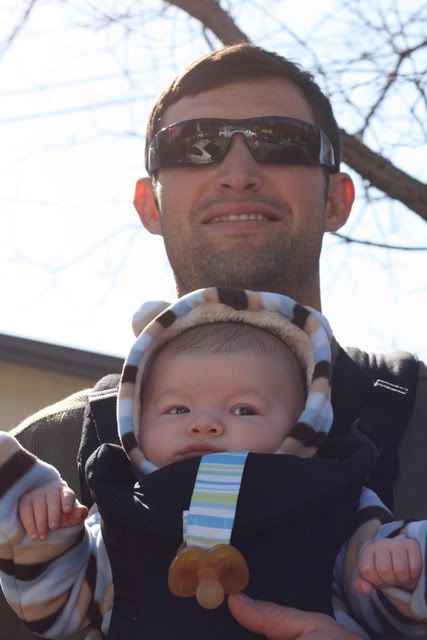 This time there was a chance there might be snow! I wasn't terribly excited about going up this weekend because I knew that it had snowed earlier in the week and I figured Julian was going to be crowded. Now for us native San Diegans, snow is a novelty and after a snow storm, the mountains are generally packed with people in search of the cold stuff.
Fortunately for me, most of the snow was gone and piled in dirty heaps at the corners for the streets so it wasn't terribly crowded. Unfortunately the kids had visions of themselves making snow angels and that just wasn't going to happen!
They had a good time nonetheless.
They picked out gummy sharks and lollipops as a treat in the candy shop.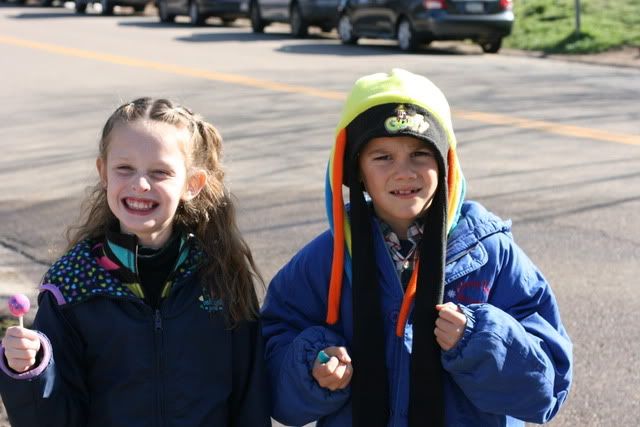 The firefighters were training new volunteers so we stopped to watch as they practiced folding the hose "just so" back into the truck. Before I know it, one of the firefighters had scooped up the kids and put them in the engine where they were able to press buttons and turn on the lights, what a thrill!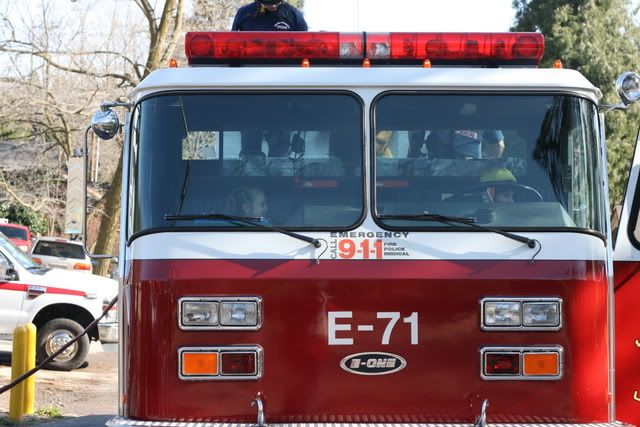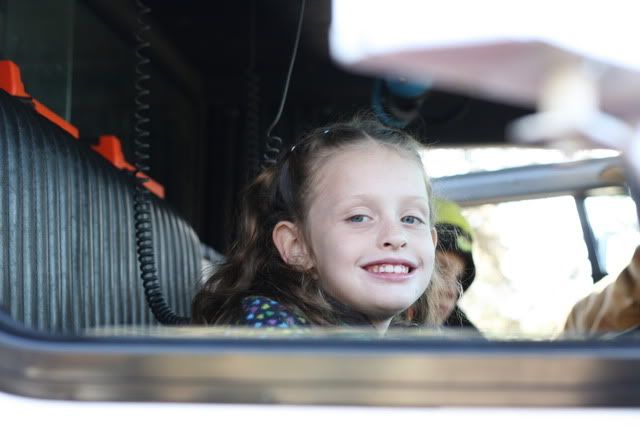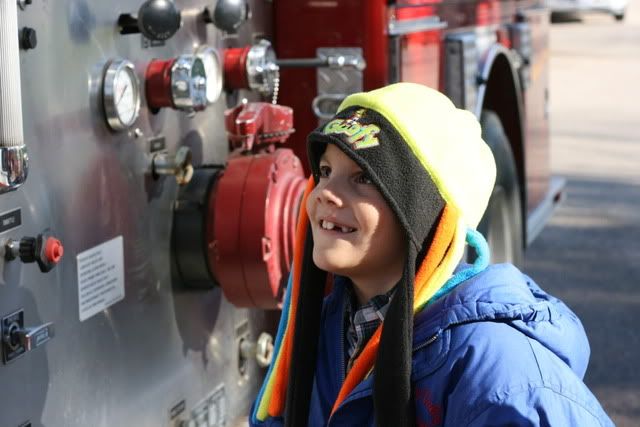 Baby D spent the entire time in a carrier on Daddy's chest, quite happy and warm. People kept stopping on the street to coo at him and we even saw a man slow his car down and point out Baby D to his wife, who smiled and waved at him!
Seriously, any baby in a warm snuggly suit with ears on the hood
is
pretty hard to resist!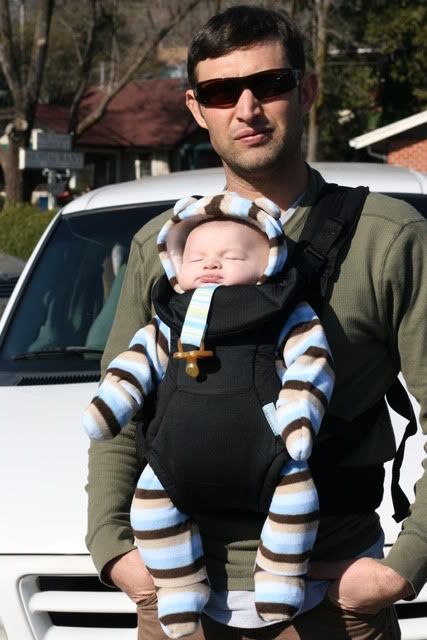 Check out those cheeks!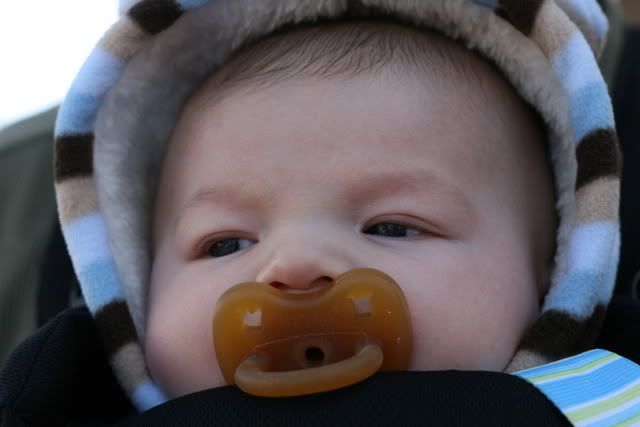 The line outside our favorite pie shop was 50 people deep! We opted for picking a pie up on our way out of town. Fortunately the pie shop has an annex a few miles out so we only had to wait a few minutes. By the time the sun went down we were home, eating apple crumb pie a' la mode!
If you have a chance this week, please follow
this link
to vote for Baby D's photo in Parent Magazine's online Most Adorable Kid Contest, I would much appreciate it! You can vote one time every day.