*sigh* Seems like I can't get ahead lately! I've had the blog on the backburner, trying to get my post done, so now you get a double-dose.
The kids are out of school and the driving around is better in the morning so we are sleeping in an extra 30 minutes... that's always nice.
The kids had summer camp two weeks ago together with lots of fun activities, crafts, a field trip to the County Fair and this day, can you guess what this day was?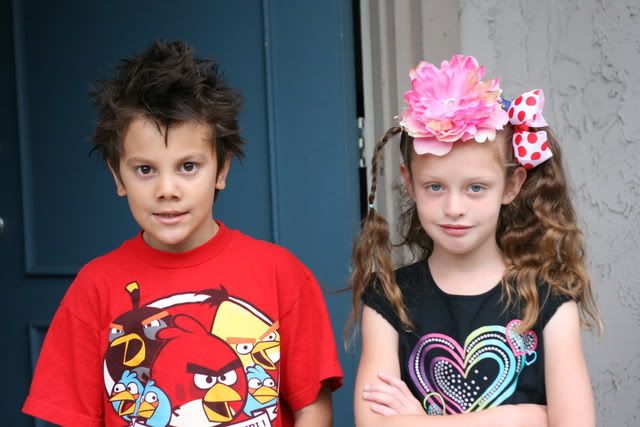 Two weekends ago, Danny went out fishing with a friend and I had the kids to myself for the day. We started off with cleaning top to bottom! Nothing like a good scrub-fest on a Saturday morning (that's sarcasm). At least the kids are getting older and I can trust them on small tasks like vacuuming, dusting, emptying trash cans and wiping toilets and sinks, though it often requires me to tell them to "do it again". I tackled the kitchen (cleaning stovetops & counters, washing dishes, mopping floors) and washed/dried/folded/hung four loads of laundry in between moving Baby D away from things he shouldn't be touching, feeding him breakfast and laying him down for a nap.
After lunch, we opened up the Little Bunny Gardens that they'd received in their Easter baskets and they planted all their seeds. Nothing like starting a garden really
really
late in the season, right? Hopefully they will sprout because visions of watermelons and green beans are already dancing in the kids' heads. Now I just have to remember to water them...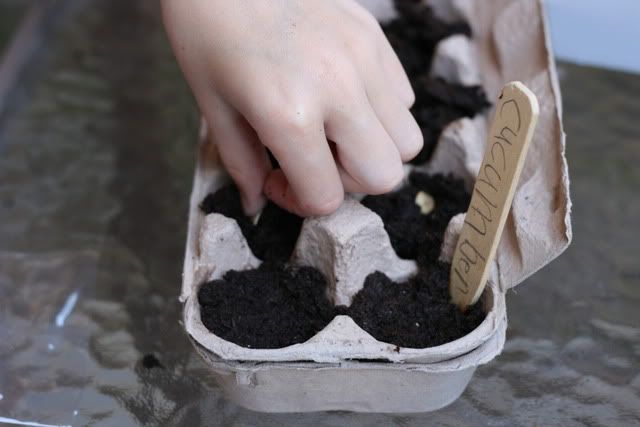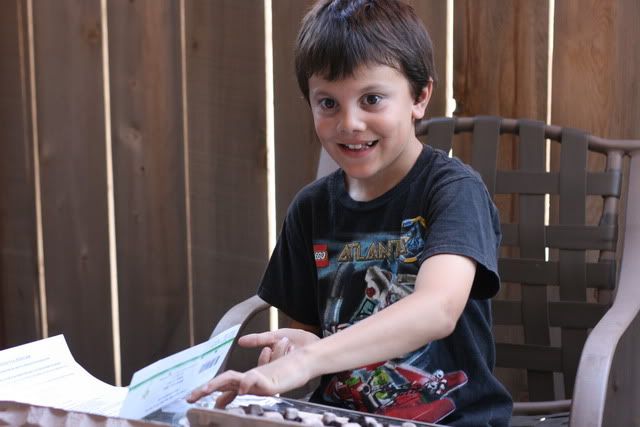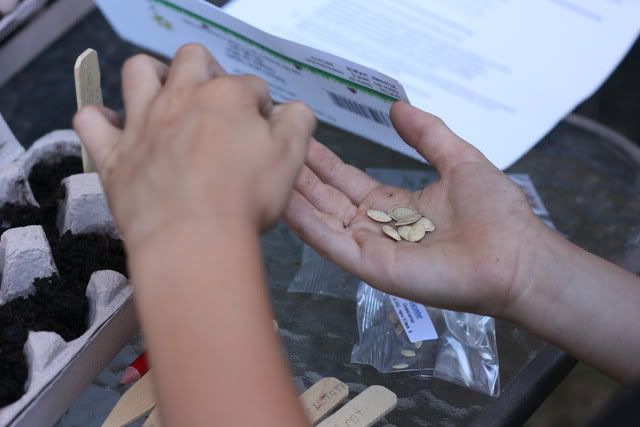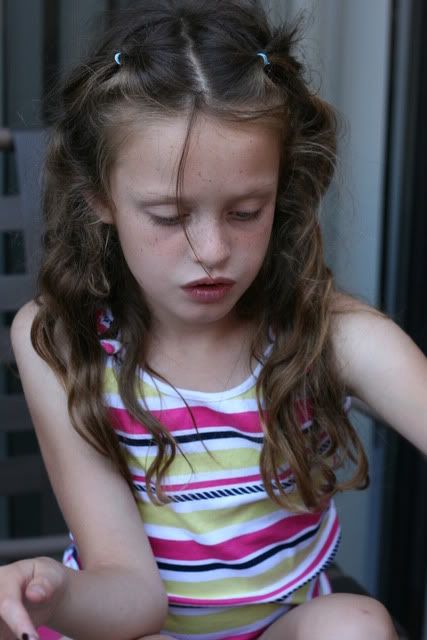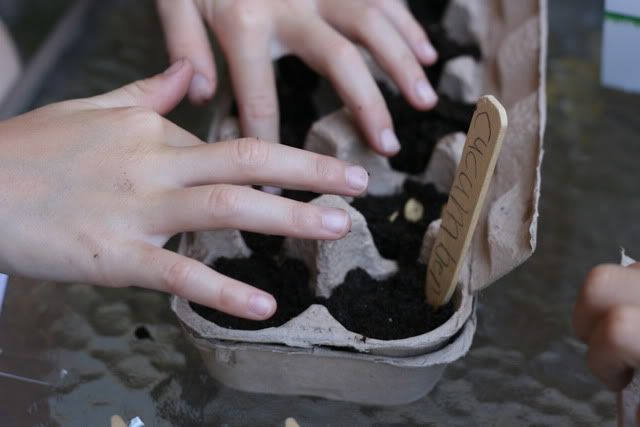 We headed out to Old Navy and I ran across a big time sale and was able to walk out with a giant bag of goodies for $30...love a good bargain! And now I have a few new pairs of 60 cent flip-flops to break in.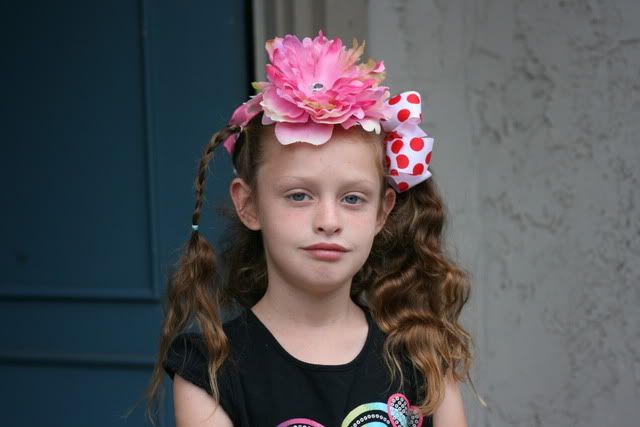 The Girl
We all got small slushies from Sonic and got there just in time for 1/2 Price Happy Hour so all of our beverages were a grand total of $1.80. YES!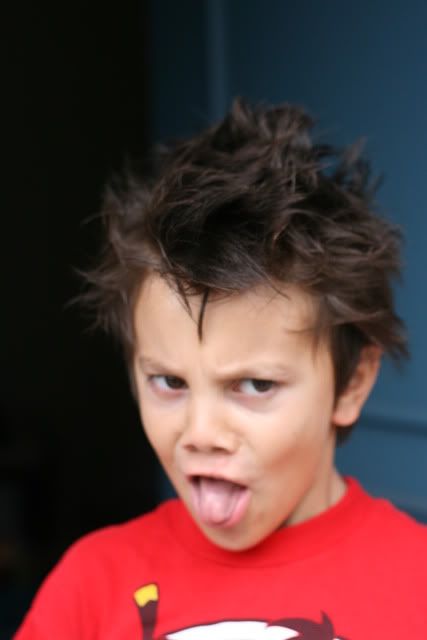 The Boy
Got home and Danny was back, sun-tired and starving. I'd picked up what I needed to make macaroni salad from the Pioneer Woman's site and we paired it with turkey burgers for dinner, one of our stand-by staples.
I finished up a dress I'd made to list on Etsy and The Girl did a quick modeling session for me. Wish that our complex had a nicer area to take photos. This dry patch overlooking the freeway is for the birds. When we have a house, I'm definitely putting in a pretty arbor of flowers somewhere in our yard specifically for the purpose of having a nice portrait backdrop!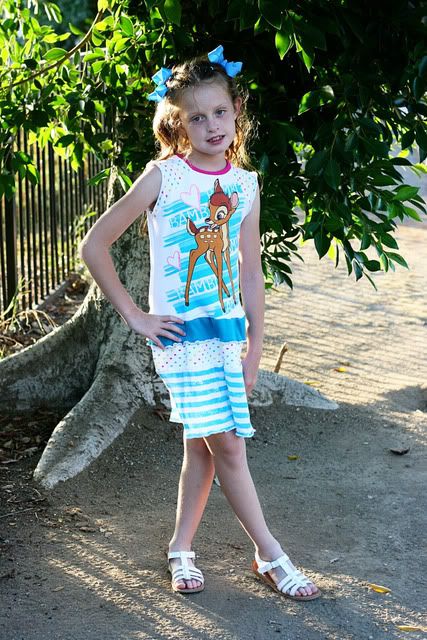 End of part 1, will be back later with this past weekend's activities!