I have been holding onto this post for over a week, while Photobucket (where I store my online photos) finished their "scheduled maintainence". However they are still having issues and their site won't resize my photos. Since I'm tired of waiting, I'm going to post anyway, big photos and all, sorry!!
The kids have returned to school. The Girl started two weeks ago, same school, same teacher, new classroom.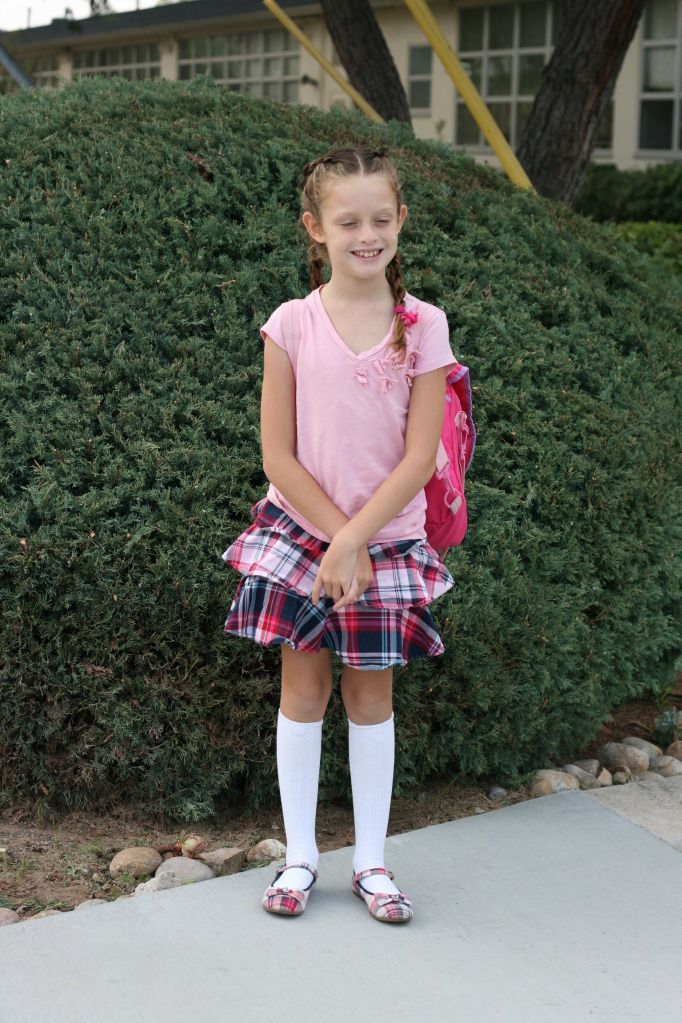 She was very excited to wear this new-to-her Gymboree skirt and the matching shoes. I just love the look of knee socks on her skinny legs, too cute!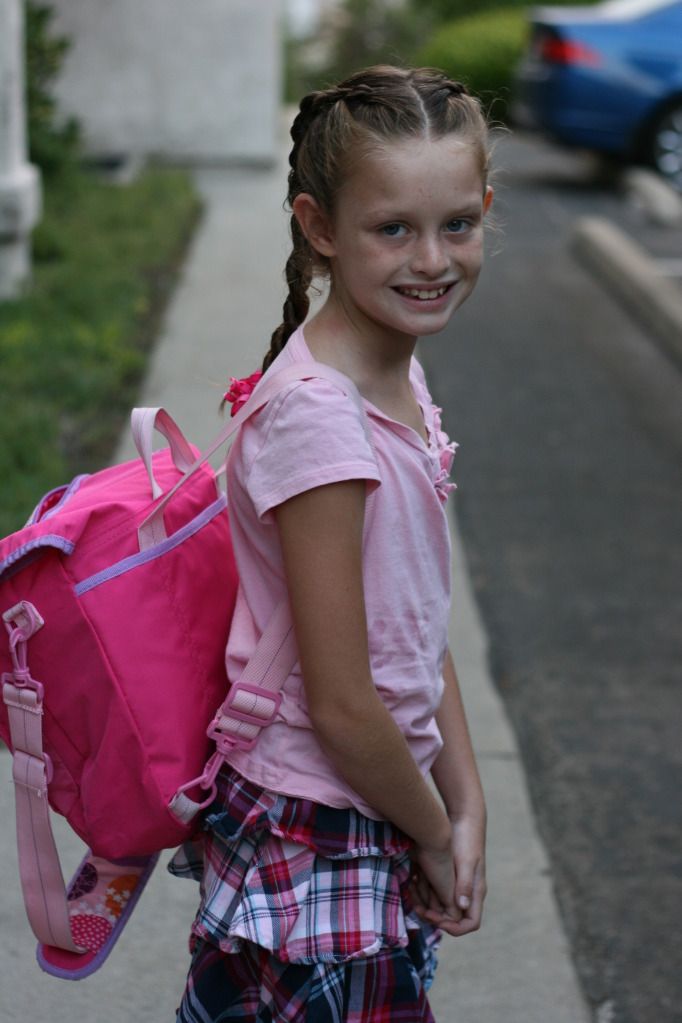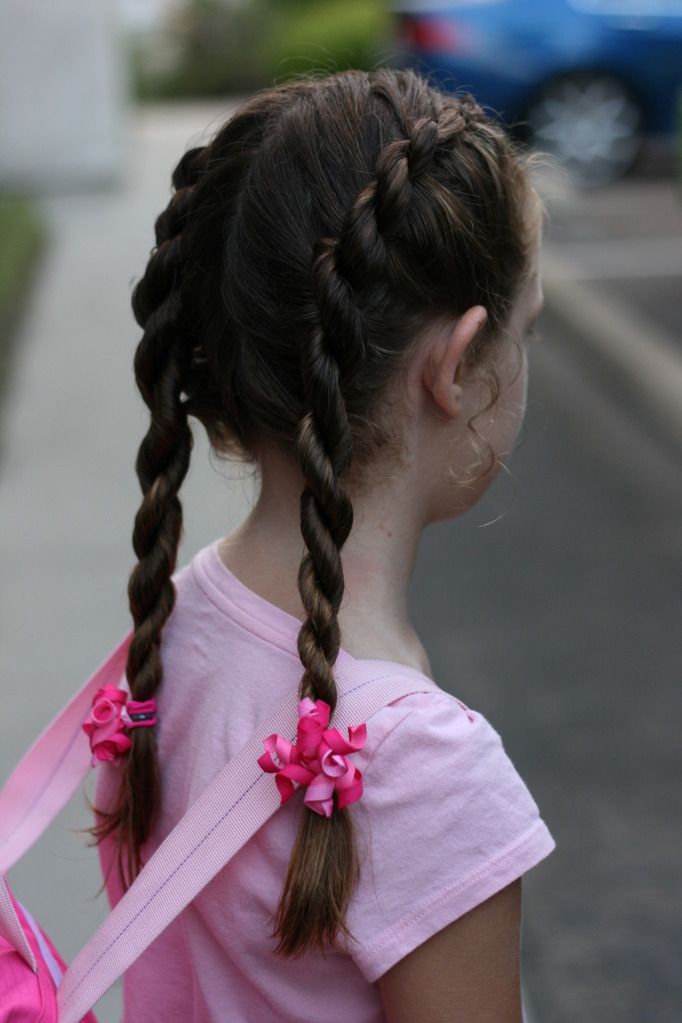 Pretty French rope braids. Find a tutorial HERE or search online or at Pinterest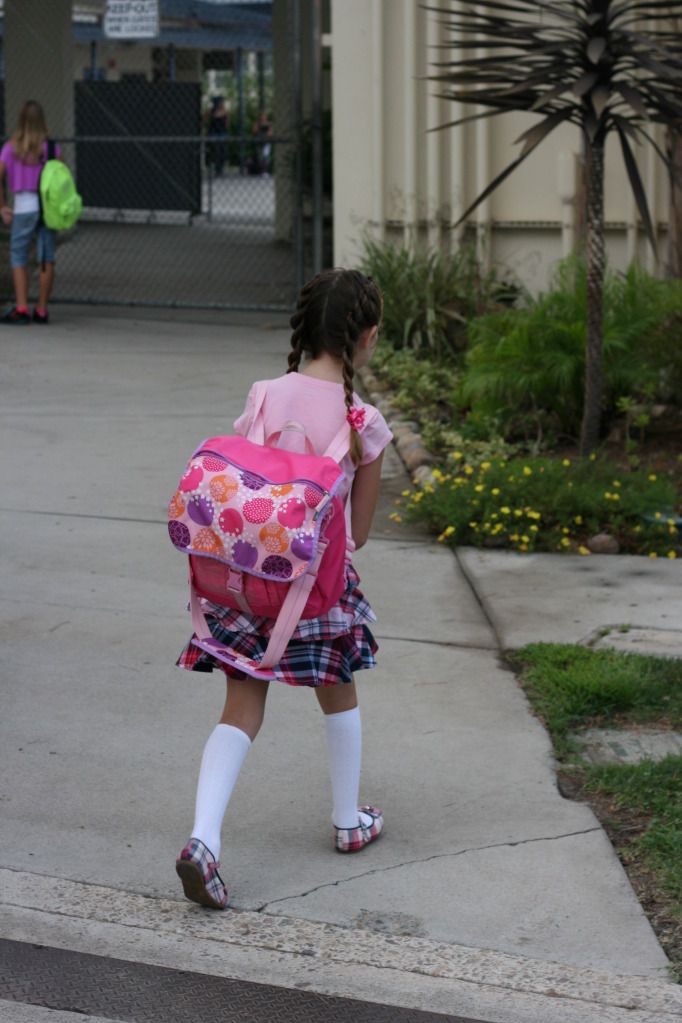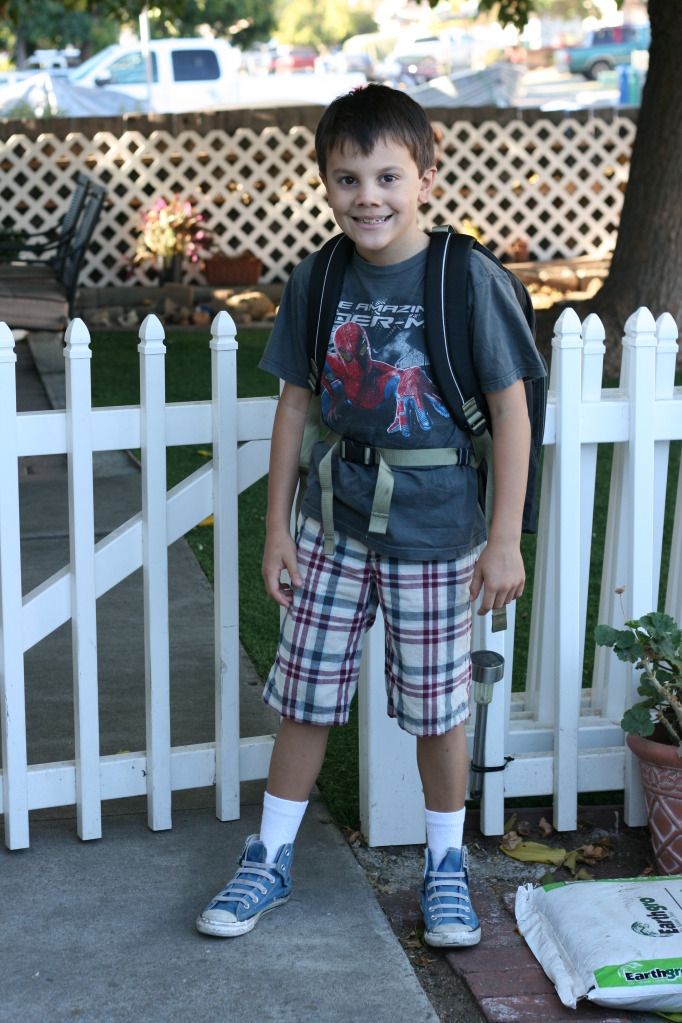 And The Boy started at his brand new school this week. Fortunately there is a familiar face on the playground, as my nephew also attends this school and is just a grade younger.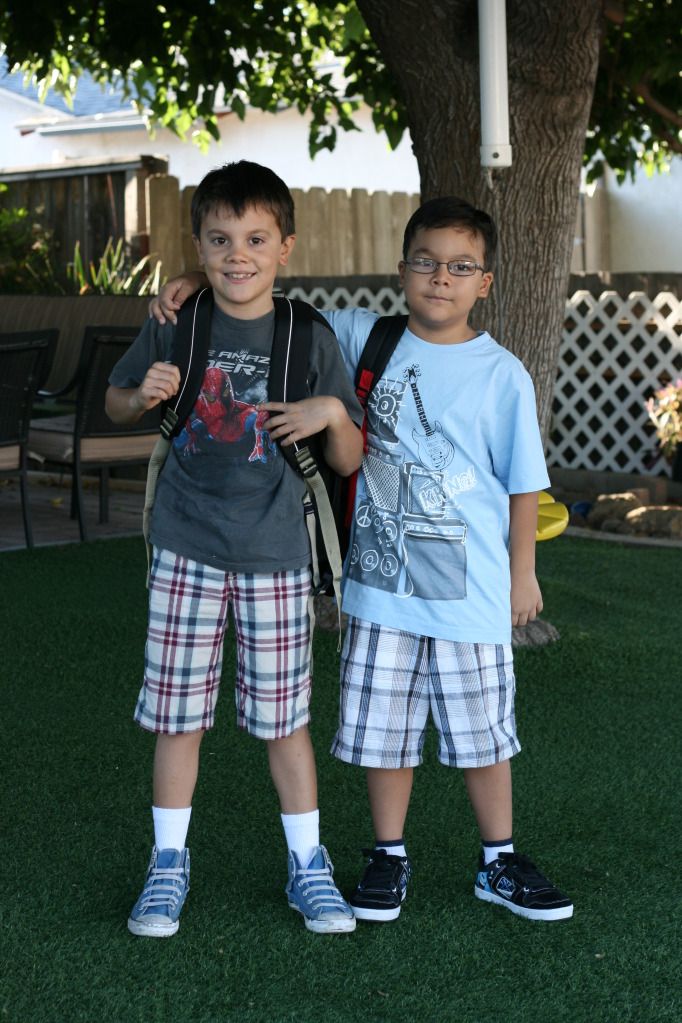 The Boy was excited to wear "free dress" this week as he's always worn a uniform.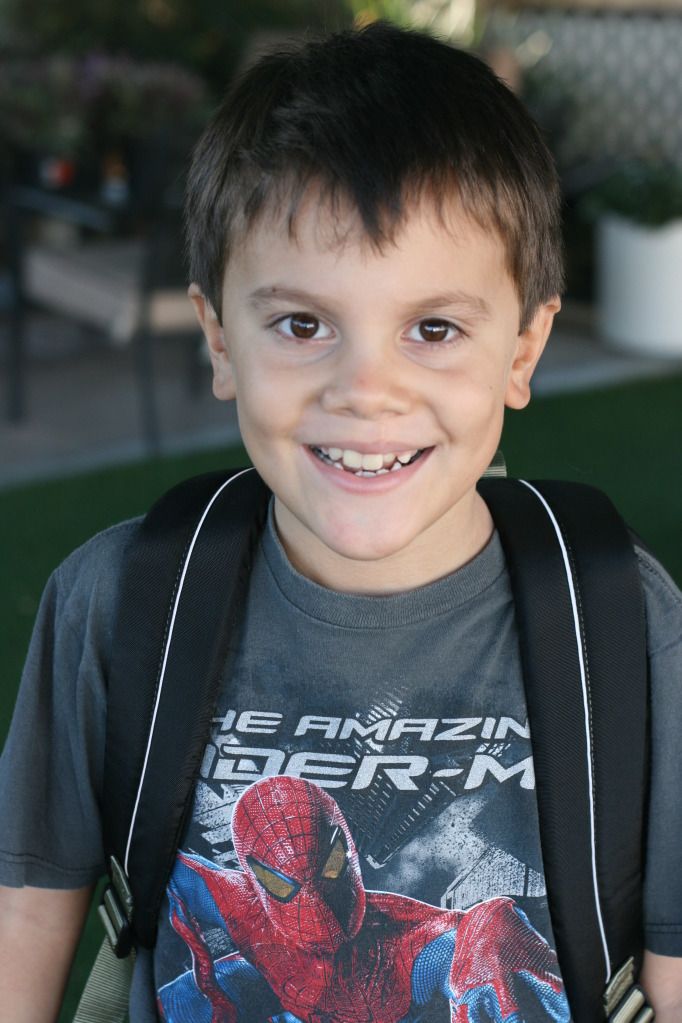 I drop the boys off a Grandma & Grandpa's house in the morning and about 15 minutes before school starts, my mom walks the two olders across the street and they walk the rest of the block by themselves.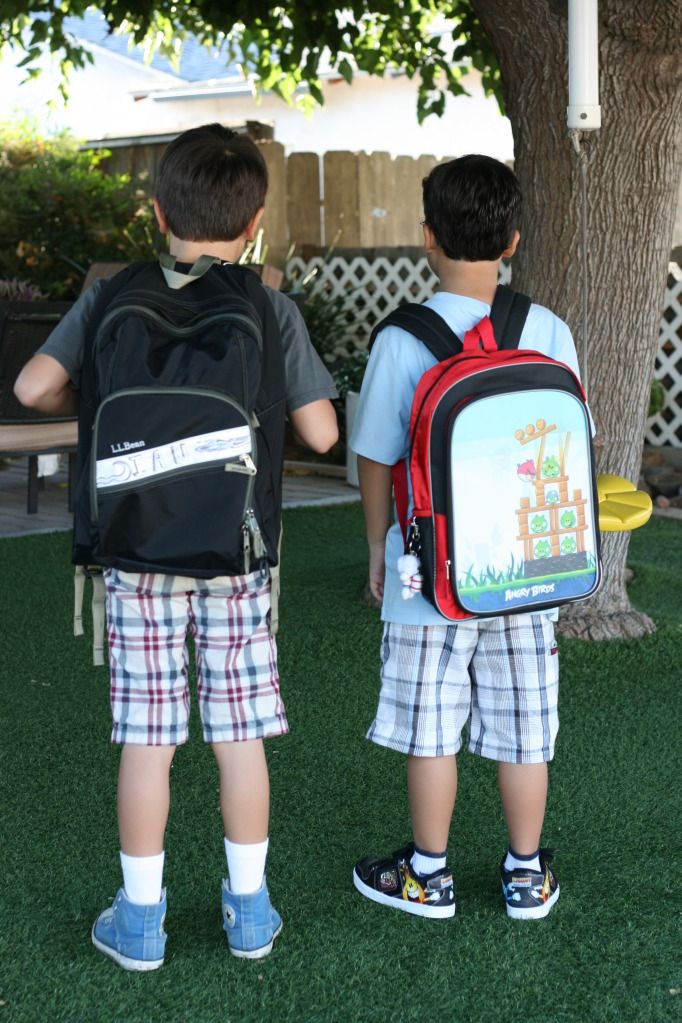 How very grown-up of them!
And now, for me. On the cusp of turning, *cough*, 39 today, I am finally making a rather grown-up move of my own. My husband and I are getting ready to purchase our first home.
Living in SoCal my entire life, I never thought that I'd be in a position to ever own my own home. But with our combined incomes, we are in a place where we've been able to pay off debt, save a good portion of our income and seriously start considering becoming home owners.
And besides, renting is the pits! So much money every month and without the benefit of it leading anywhere.
On our list of "wants":
A good-sized yard for the kids. I feel so badly that the only place they can play outside at our apartment is on a skinny patch of dirt in the parking lot. The Boy, especially, is outdoorsy and it drives him crazy being indoors, so I look forward to when he has more room to roam.
4 bedrooms (so that each kid can have their own). If the boys were closer in age, I wouldn't mind them sharing, but The Boy's toys are not really baby-friendly and Baby D is still waking quite a bit in the night. Right now The Boy and Girl share a room but they are getting older and that can't continue, of course.
A large kitchen, hopefully with an open floor plan. I currently do not like being distanced from my family, washing dishes or cooking in a kitchen that is away from the action. Especially when Baby D is into everything and I have to watch him every moment!
A garage. So my husband will have a better place to store his fishing poles (instead of in a corner of the living room) and his kayak (instead of taking up the entire length of our patio).
A spare room or office space. So I can have a studio (instead of sharing half of the baby's room with my overflowing craft table, sewing machines and fabric stacked to the ceiling).
A quiet street. I do not want to be on a busy street, I do not want to have to make left-hand turns onto a busy street and I do not want the noise that a busy street offers. I want peace and quiet (I
must
be getting old...).
Seems like a big wish list but we have seen listings online that are within our budget and meet these criteria. In the meantime, we are just saving, working on paperwork for the loan and watching the listings!