Whew, what a whirlwind last few weeks! I have neglected this poor blog with all of our Anniversary/Thanksgiving/Birthday activities!
Sewed up this little turkey for my turkey to wear on Thanksgiving day. He had it drooled on in 2.2 seconds! I'll make a separate Thanksgiving post.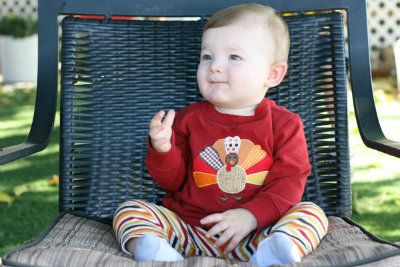 Finished painting these characters, do you recognize them? These were party favors at Baby D's birthday. I'll do a separate post with the festivities.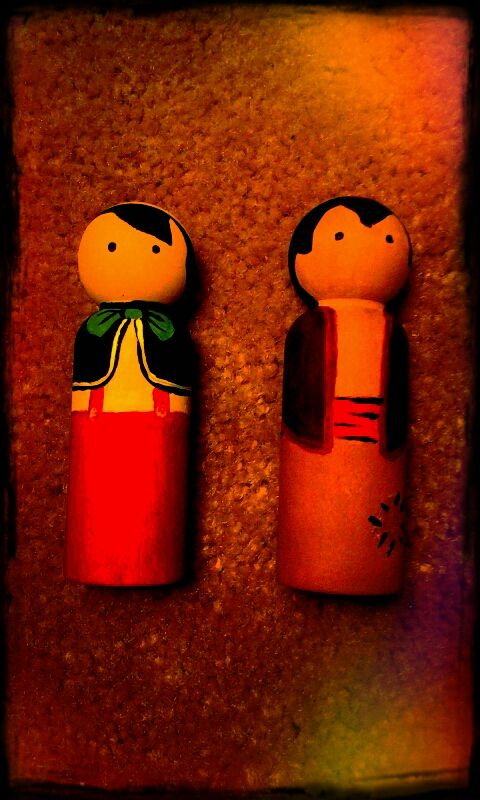 Just when I thought I was done with Etsy orders, three more hit! I actually turned off my Etsy store for the month so I can catch up and then maybe get to sewing a few things for my kids for Christmas.
Got the party menu planned out with Danny. We settled on rotisserie chicken, homemade baked mac & cheese, green salad and corn bread. Simple food in the days after Thanksgiving when everyone is "turkey'd out". I baked the cakes and cupcakes on Saturday afternoon and then decorated on Sunday morning. I had leftover royal icing the fridge so I made cookies too.
I also needed to whip up something cute for him to wear to his party! I had hoped to do a fun pair of appliqued overalls but that was sooooo not going to happen in the short amount of time. However I still had time to make him a simple appliqued tee with his name on it. I never got a decent shot of him in it on his birthday...I think I'll need to have a mini-photo session!
The weekend before my honey and I celebrated our anniversary a few days early with lunch and a movie. It had been so long since my husband had been to a movie theatre, he couldn't remember when it was. We were actually thinking the last time was the day after we got married (two years ago!). We had a gift card to P.F. Changs so that took care of lunch (free!). And I had (free!) movie tickets from I-don't-know-when so that was our entertainment. So apparantly I'm a cheap date and my husband loves that about me! We had a wonderful time and it was the first time we'd been out on a date without the baby in a year.
We can't wait that long to have a date night again... After the last few weeks, we need another evening out!