So, what's up?
In a word?
EVERYTHING!!!!!
First up, we found a house. I'm keeping mum for the most part, almost like if I go around and shout it from the rooftop then something is going to happen and escrow will fall through. So instead, I whisper, "We found a house. We're in escrow".
Can't wait to cook my first meal in here!
We have about 25 days until everything is done and then we get the keys and I have a feeling this will be the longest...month...ever!! Still have the home inspection and the appraisals so our work has just begun.
Room for a garden, a soccer ball and a barbeque, what more do you need?
Keep us in your thoughts that everything goes smoothly with the process and that we'll be moving in early January!
Baby D is one. I can't believe it, honestly it was just yesterday that I was bringing him home from the hospital. That tiny thing curled up in my arms.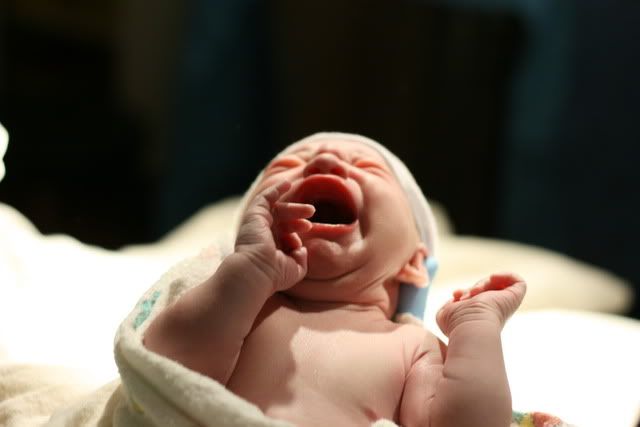 Just born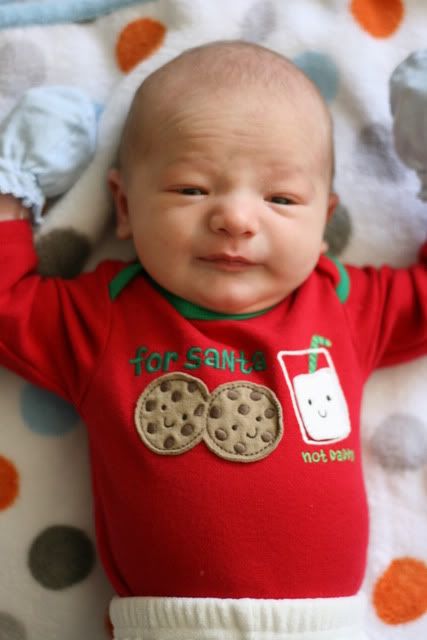 Christmas, 2011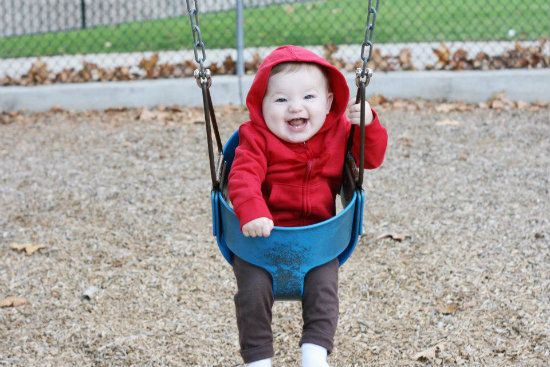 My big guy, one year old!
He's such a lug now that I pinched a nerve in my neck this week holding him. He's not like a baby monkey at all, you know, one of those babies that holds tight to you and curls their legs around you? Nope, he just rests loosely on my hip and requires me to actually do all the hard work of holding up his 24 lb body!
He's walking quite a bit now, 10 steps across the room at times. Still really wobbly but oh-so proud of himself!
Kids are in school for the next two weeks before their school vacations. Fortunately they both have the same scheduled breaks this year. They are excited about the upcoming holidays and the functions planned at their respective schools.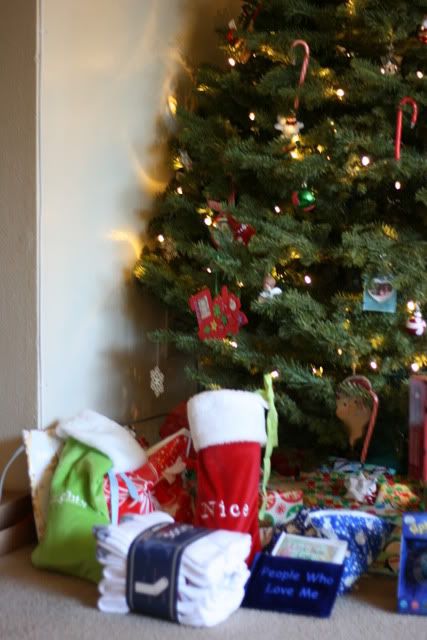 Our tree, 2011
We've not done one stitch of holiday decorating and unfortunately it's likely that we won't do
any
this year. I'll need to pull out stockings and maybe the tree skirt so that Santa will have a landing place for presents, but we aren't planning on getting a tree or decorating the house this year. It would be very difficult with the packing we need to get done to be pulling out Christmas decor and then having that to put away as well, better to just leave it all in the box (that's right, I said "box" as in a single box for all my Christmas decorations...you can be sure that when I have a full two-car garage and attic space, I'll be able to expand my ornament collection just a tad!).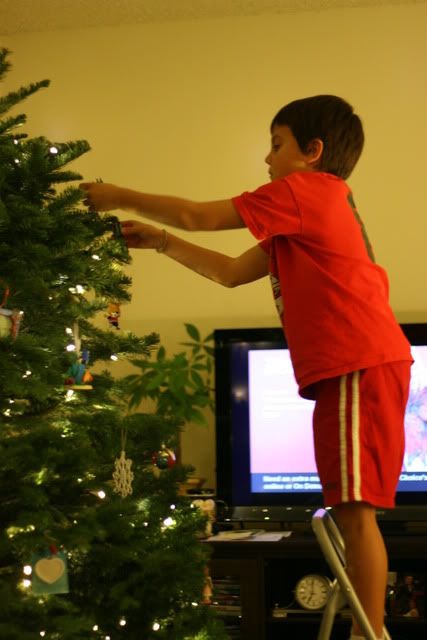 The Boy decorated last year, while I nursed the baby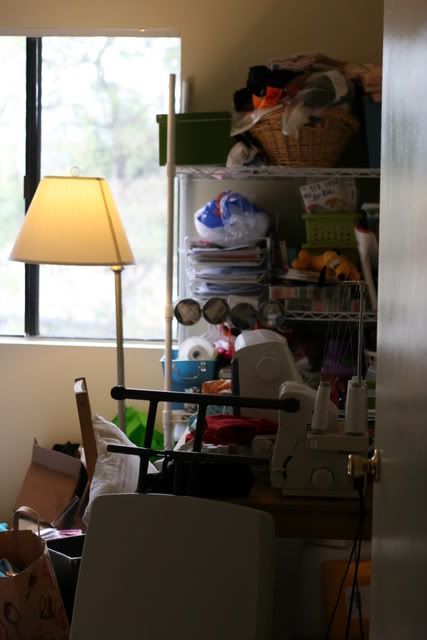 I don't even want to think about packing up this area yet


Also, I don't think we could keep the monster baby away from the Christmas tree. We've nicknamed him Indiana Jones because he's a little adventurer, trying to figure out how to escape his surroundings and explore the house on his own!
Oh and that's right, one more thing... we have the big SECRET VACATION planned!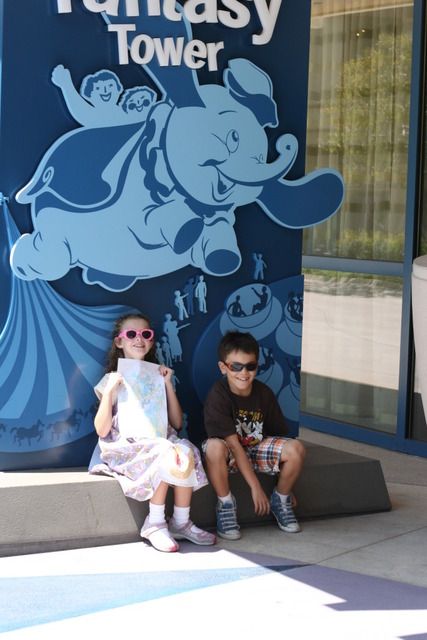 We'll be BACK!!
It's The Boy's 9th (9th? 9th!!) birthday this weekend and he knows that we're going to do something special. Generally we do a little at-home get together with cake and ice cream, his favorite food (usually a homemade soup of some sort) and we give him a gift.
Remember when I told you about how I won a radio contest? The prize is a weekend at the Disneyland Hotel and four 2-Day Park Hopper tickets. So this year we're using the get-away weekend as part of his birthday celebration and surprising the kids! All they know is that we're going to "do something fun" for the weekend.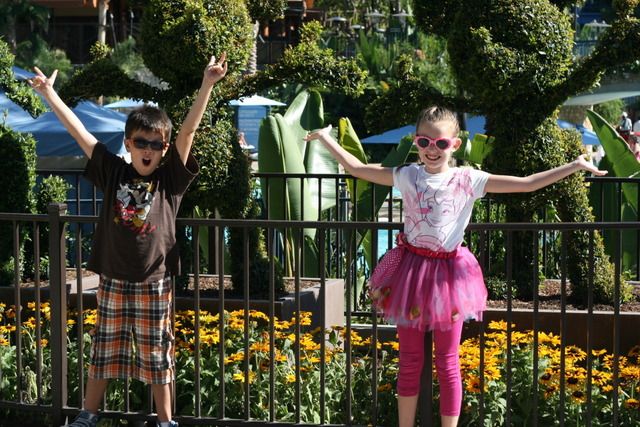 The Girl has been trying to pry it out of me for days. She'll say, "I think it's Boomers. It's Boomers, right?". "Maybe it's Funbelievable. That's where you are taking us, huh?".
The Boy thinks we're going to the lake to go fishing for the day. And actually, he'd be perfectly content if we
were
going to the lake. But he's going to be
extra
happy that we're doing Disney!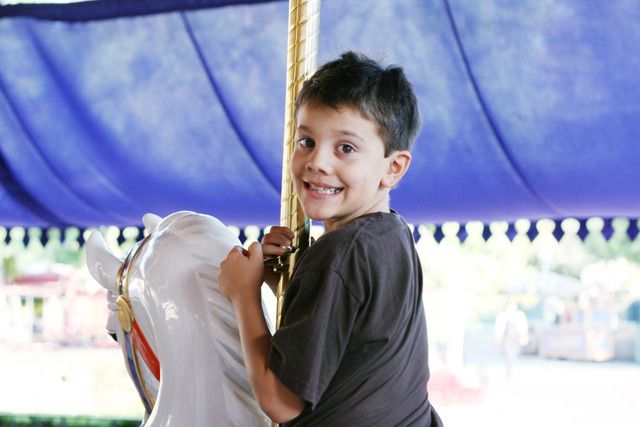 Can't wait to surprise you, my big nine year old boy!
I've been so busy that I've not really had any time to plan anything for the trip. I still have to do laundry and pack (somehow I have to do this without them noticing the luggage, hmmmm...). I need to prep all the clothes, snacks, baby stuff, etc. With three kids there is no such thing as a "quick get-away", I'm going to have to do some major cramming on Friday night after they go to bed.
Eeek, I can't wait to share the surprise with them!