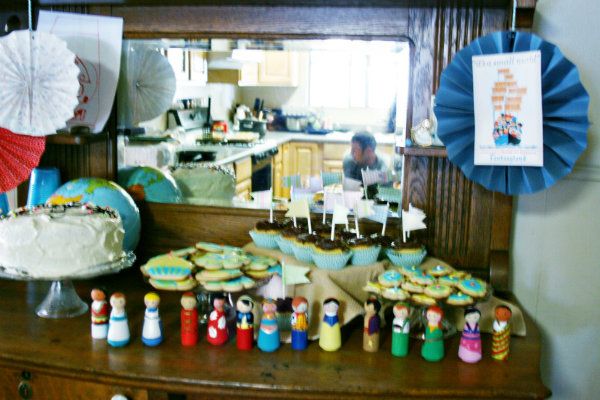 Can I just start off by saying how much it broke my heart to see how unfocused my photos were? I'm not kidding, when I got home after the end of the long party day and uploaded these, I wanted to cry.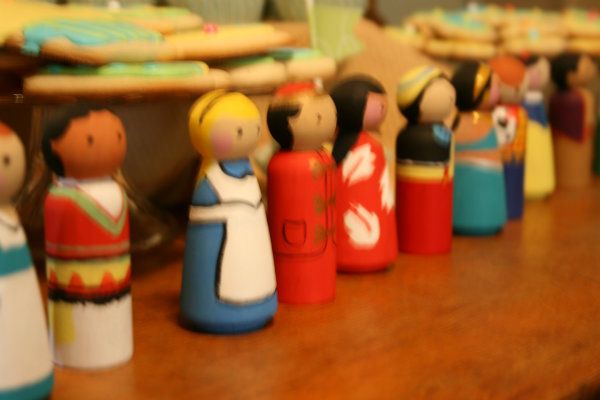 They didn't look blurry at all when they were 1.5" thumbnails on my camera display. The disappointment of working for a month on something and then not have anything to show for memento, what a bummer!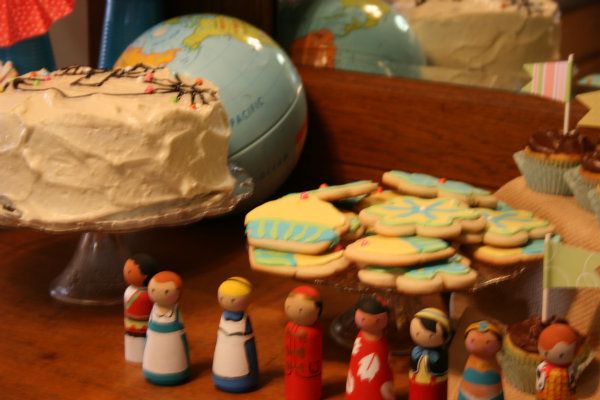 And because I had the camera around my neck and was so busy with cooking/baby wrangling/opening gifts/handing out cake, I didn't get to take as many photos as I would have liked. Did a take any photos of the paper decorations I so carefully crafted by hand? No. Did I get any snapshots of the party guests? Nope. Did I even get a decent photo of the birthday boy in his custom appliqued attire? Nopety-nope.
sigh...
Next time I need to remember to hand my camera off to someone else!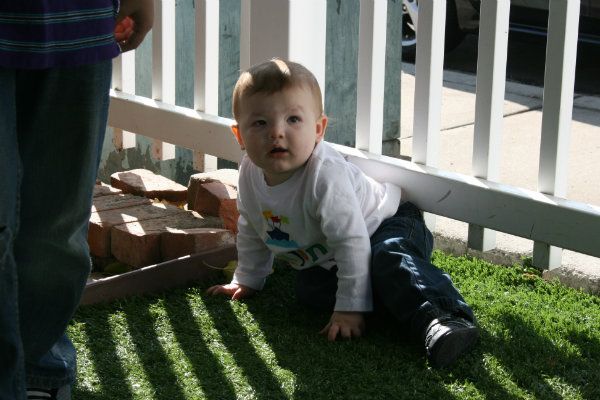 Oh, well, now that I have that off my chest, here is what I have to share of Baby D's "it's a small world" themed birthday party!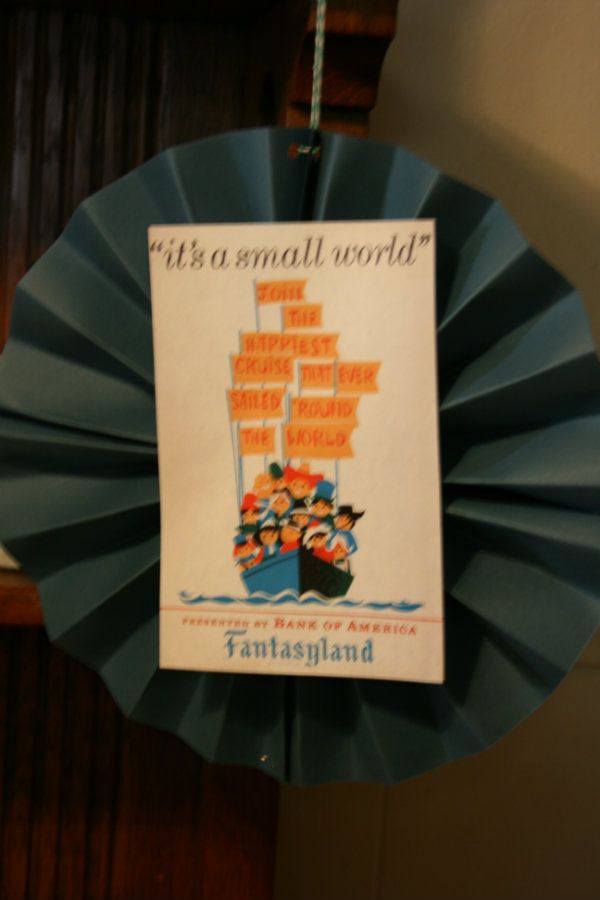 The party was a success! We had 23 adults and 17 kids in my parent's yard. Fortunately it was a
gorgeous
day and the weather was perfect for an outdoor party! My dad hung the paper decorations I'd made outside, one from the tree and the other two dangled from under the eaves of the house (you'll have to use your imagination on this but in my opinion they looked wonderful!).
We served rotisserie chicken, a homemade baked macaroni and cheese, potato salad, mixed green salad and corn bread for lunch. The yellow cupcakes had chocolate frosting and adorable paper flags.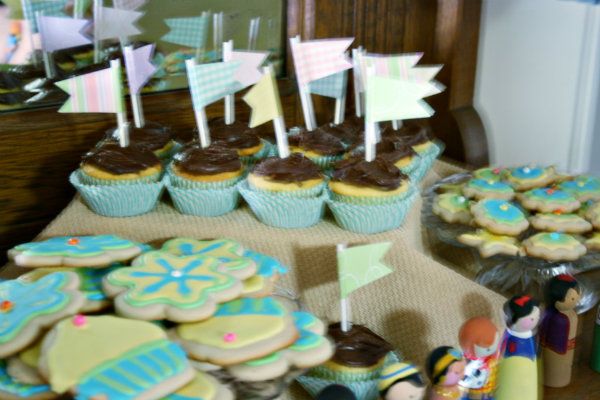 I made sugar cookies and iced them the night before. I bought sweet little pastel colored candies to accent the center of each whimsical flower.
I set up all the desserts on one table (the area with zero light apparantly, since all my photos came out looking like my hands were shaking when I took them, blah!).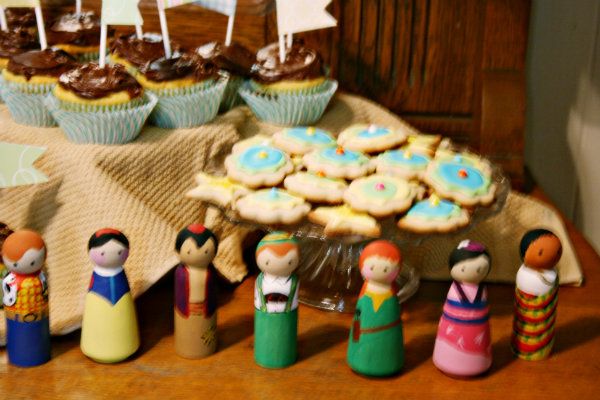 I crafted paper pinwheels out of scrapbook paper and hung them with twine from atop the buffet.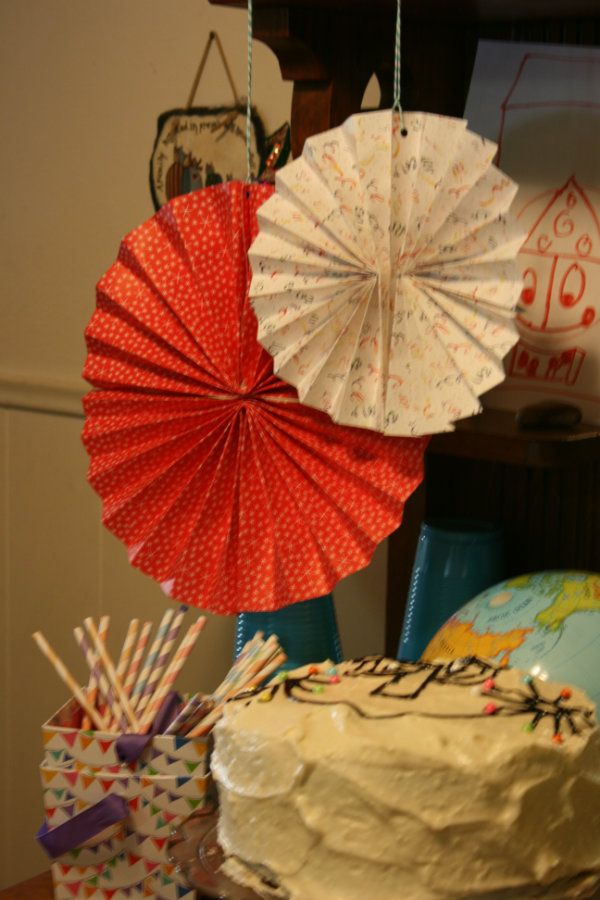 We lined up the parade of handpainted (by me) wooden characters along the dessert table and each child was able to choose their favorite to take home with them. This was a very
popular
party favor, I think!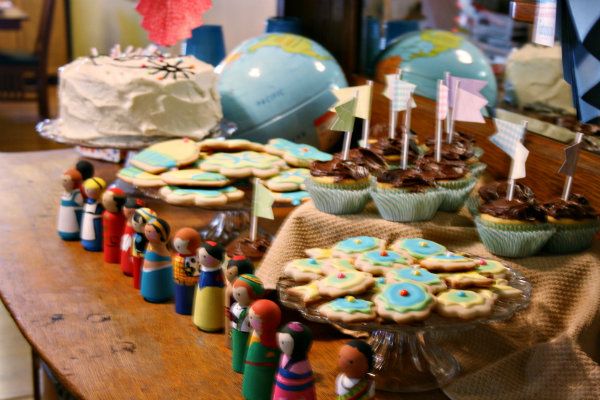 On the opposite wall, I strung twine and used tiny wooden clothespins to display some of Baby D's photos. So great to see how much his sweet face has changed over the year!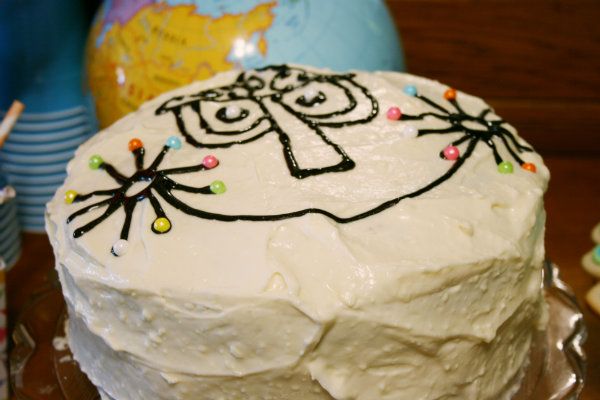 I freehand iced the top of the cake with the friendly face from the clock on the ride at Disneyland.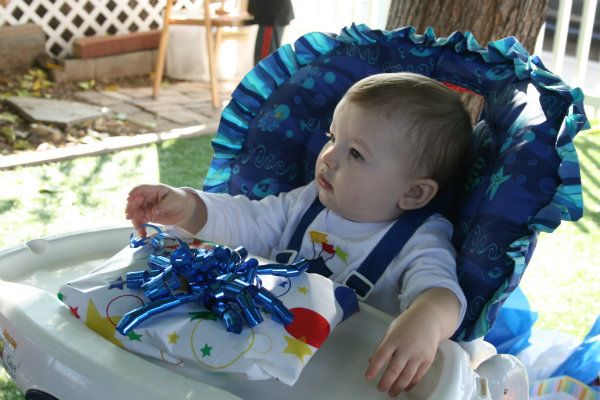 Baby D loved when we all sang to him. We'd been practicing it for weeks at home so he'd get used to the song.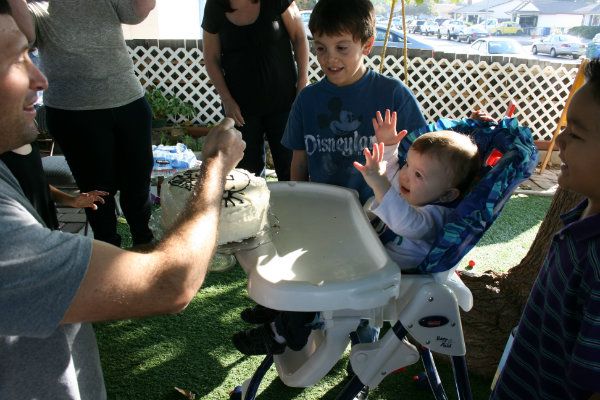 He even did his "twinkle twinkle" fingers along with the singing, so cute!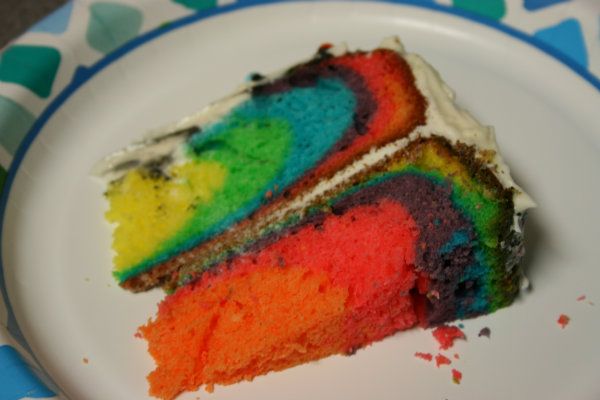 And the cake? Well it was a white cake that I colored and made with a rainbow technique. Quite easy to do and everyone was wild about it! There was not one slice of cake left. I'll have to do a tutorial!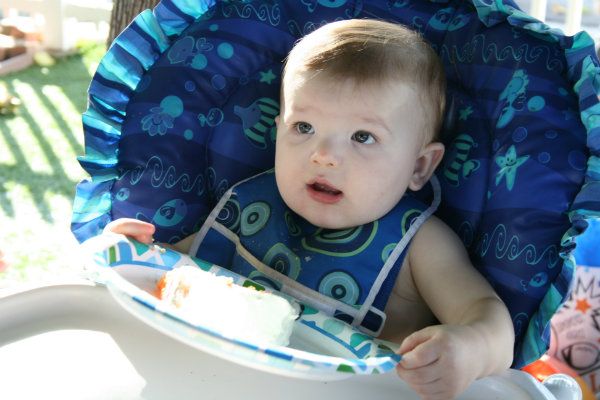 As you can see, Baby D loved his slice too!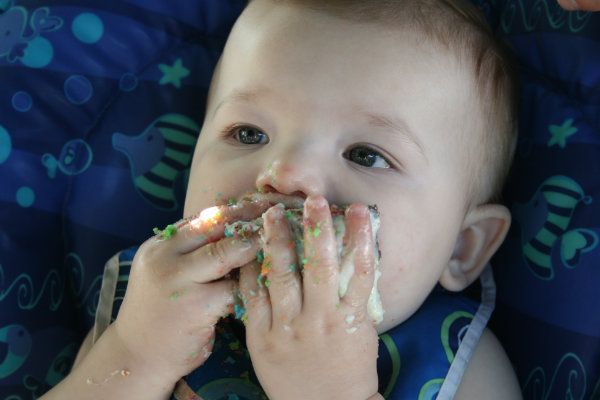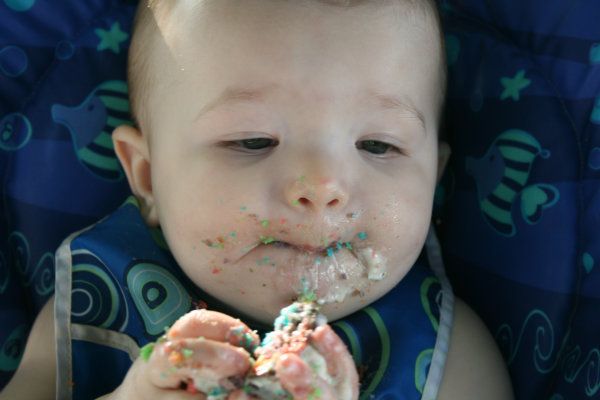 Thank you to everyone who came out and enjoyed our son's special day with him!