While Baby D was napping last weekend, I took the three hour window of opportunity to brighten things up in the living room. We have only decorated minimally in this space so far, purchasing a cream-colored shag rug from Costco. With the brown leather sofa and matching chair and ottoman, it's looking a bit "doctor's office" without any personal touches.
I found a
DIY link
on Pinterest for sewing up Envelope Pillows. Super easy and super fast! I had three pillow covers done before the baby woke up.
I didn't have to buy a thing. I used pillow forms I already had (from Ikea) and fabric I'd purchased about three years ago and never got around to using.
Look closely at the dark blue and cocoa brocade print on the right...those are goldfish in the center of the design!
And the backsides are cute too.
The tutorial recommended using plain fabric on the back but I know that my pillows will never just be sitting pretty on the sofa. They will be tossed all over (in fact they are laying on the floor right now, as my husband was taking a nap with them!) so I wanted them cute from all angles.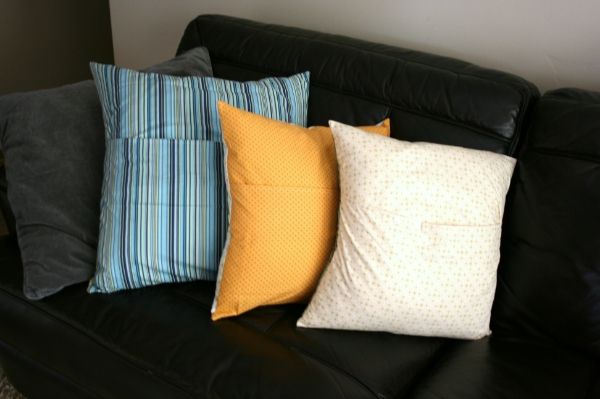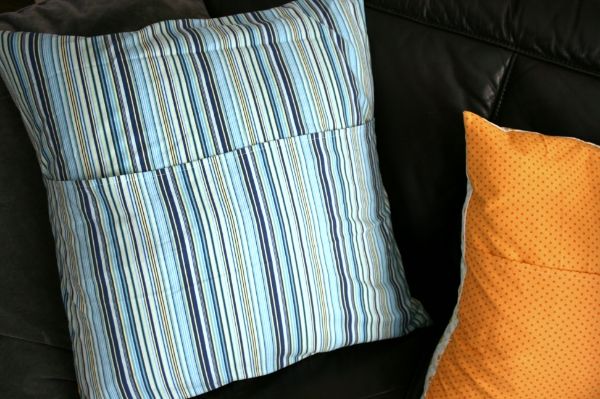 And when he woke up from his nap, someone was very happy to pose for pictures on my newly decorated sofa!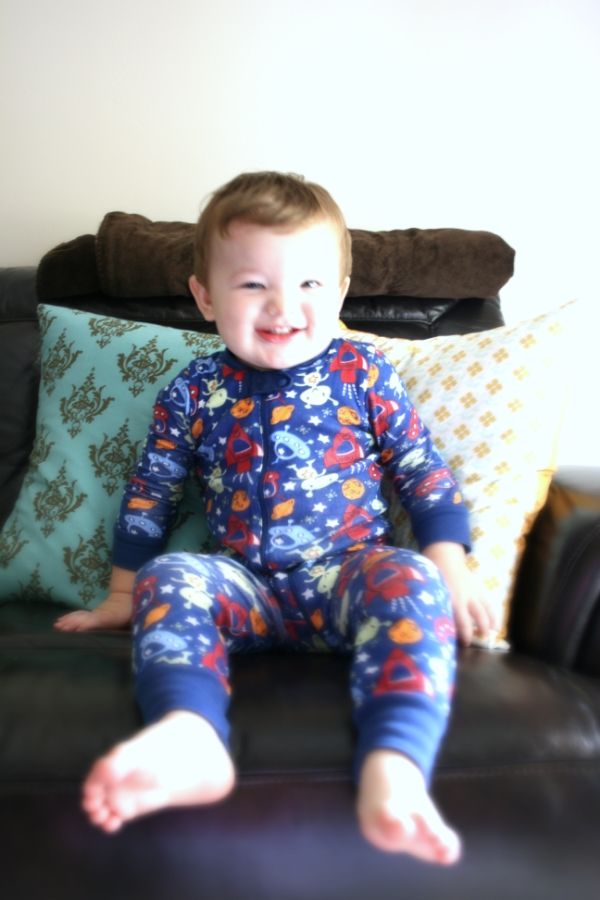 Pillowcases before (pic from our apartment):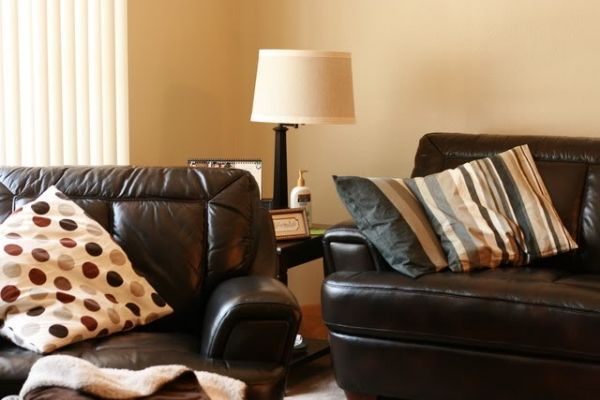 Pillowcases after: