Last Saturday two of my recent Pinterest wins came in the mail...it was like Christmas in July!
First up, from the
King's Hawaiian Brings Us Together contest
. Here is my
winning board
.
I was one of five winners, announced on their blog. I won a year's worth of King's Hawaiian bread (sent in coupons that can be used at the grocery store) as well as a $100 gift certificate to use in their
online shop
. So far we have just eaten the slices straight from the bag (they are THAT good!), we took a package of rolls to a party (where they promptly disappeared), we have served hot dogs with their buns and we made the
best
French Toast
ever
! Seriously, we made an entire loaf of French Toast last night for dinner and there wasn't a bit leftover. It doesn't even need butter, it was so yummy with just a drizzle of agave nectar.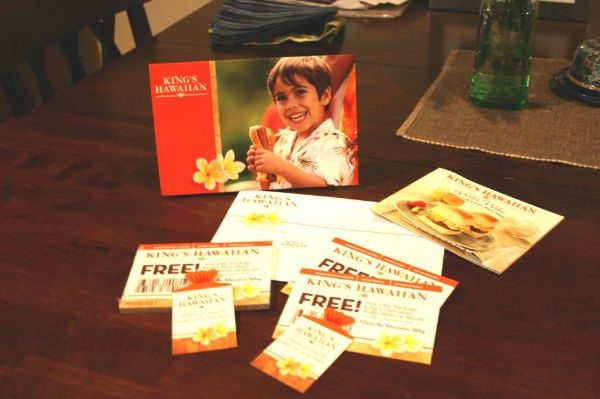 Thank you King's Hawaiian, my family is loving having the constant stock of your bread in our kitchen (it doesn't last long, let me tell you!).
And then a sweet bag of joy, from the Tea Collection. I've admired their clothes for years but never got a chance to try them out...until now! I was one of three winners in the
Celebrating Summer with Tea contest
, my
winning board here
. Their
announcement here
. I was able to choose $148 worth of clothes to divide between the three kids. The Boy got three tees, Baby D got two and The Girl chose two dresses and a pair of cropped leggings.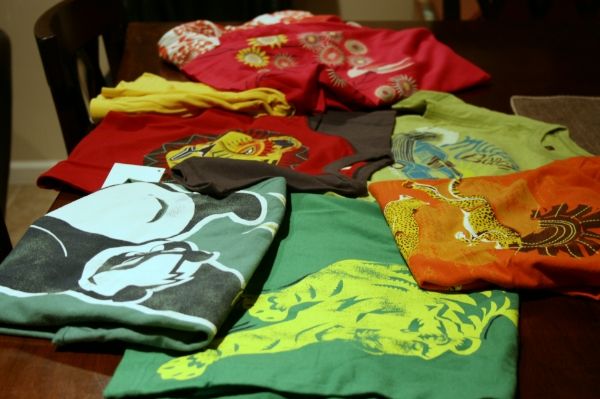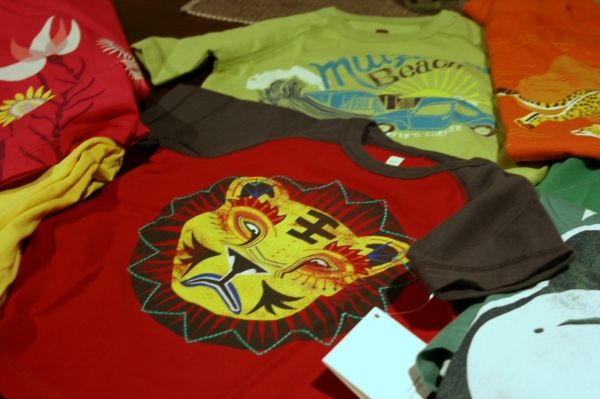 I will have to take some shots of the kids wearing them. I chose this
awesome panda tee
for The Boy. He couldn't contain a smile when he saw it and it's in his favorite color. The Girl loved this
lovely dress
which she said reminded her of origami.
Thank you again Tea Collection. Now that I have the clothes in hand, I know I'll be back for more! The quality is wonderful and styles are so unique and creative...definitely not what you see every other kid wearing, which I love.
Interested in entering contests of your own? Read my blog post, "
Maybe You Never Knew...I Enter Contests
" for some of my winning tips.