I was so glad my kids didn't start school until after Labor Day this year. We had that extra week or so in August when most of the rest of the kids in the country had already started back up and we were able to do an overnight vacation and take it easy.
Labor Day was spent lazily, trying to keep cool. Well, actually we started off the day with a bang. After breakfast we took off for an ambitious walk to a nearby lake (about a 3/4 mile walk). Fortunately we packed plenty of water bottles because it was already really HOT at 9:30am. Unfortunately about halfway through the walk, I realized I'd not brought a diaper bag. Dan and the older two headed to the first lake to fish for a bit and I took the baby to the playground on lake 3. About an hour in, he announced to me, "poop" and we just couldn't make it to the restroom in time. The diaper was a lost cause and I pitched it in the trash, cleaned him up and let him ride back home without one (thank goodness he didn't go anymore). The walk back took about twice as long because it was nearly noon and hovering in the 90s by that time. We were worn out and wilted by the time we got home.
Danny spent the afternoon trying to repair the lawn mower and chatting with the neighbor about getting new fences, Baby D napped and the kids vegged out with the Wii. I have a boatload of Etsy orders to work on (yay!) so that's what I was tackling. Nothing like sitting in a toasty garage on a hot day, ironing!
After dinner we drove over to my mother-in-law's house for a refreshing evening swim and didn't get home until nearly eight. The kids have been used to this past week of staying up just a little bit later and sleeping in just a little longer. This morning had a few more eye-rubs than usual but they were just fine and ready to go on time.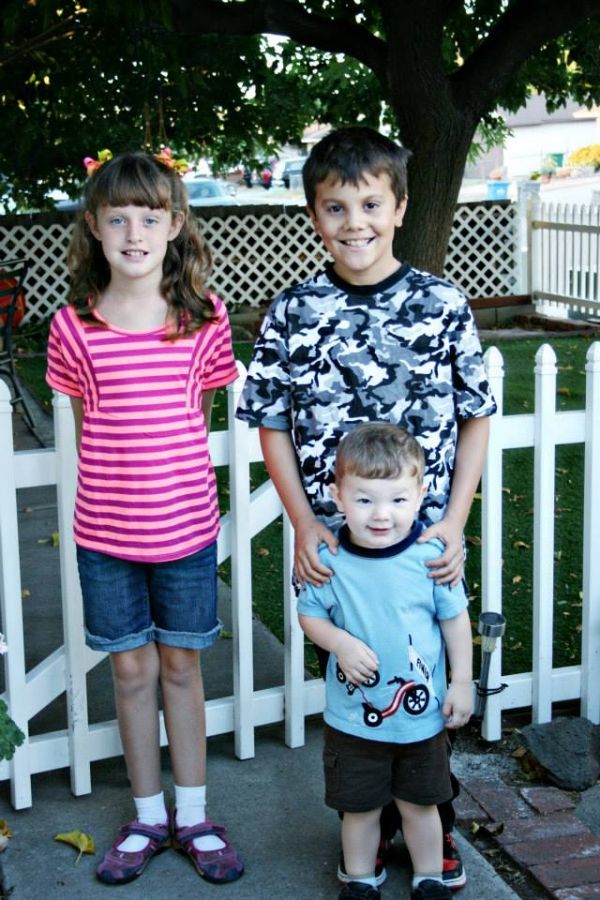 First day of school!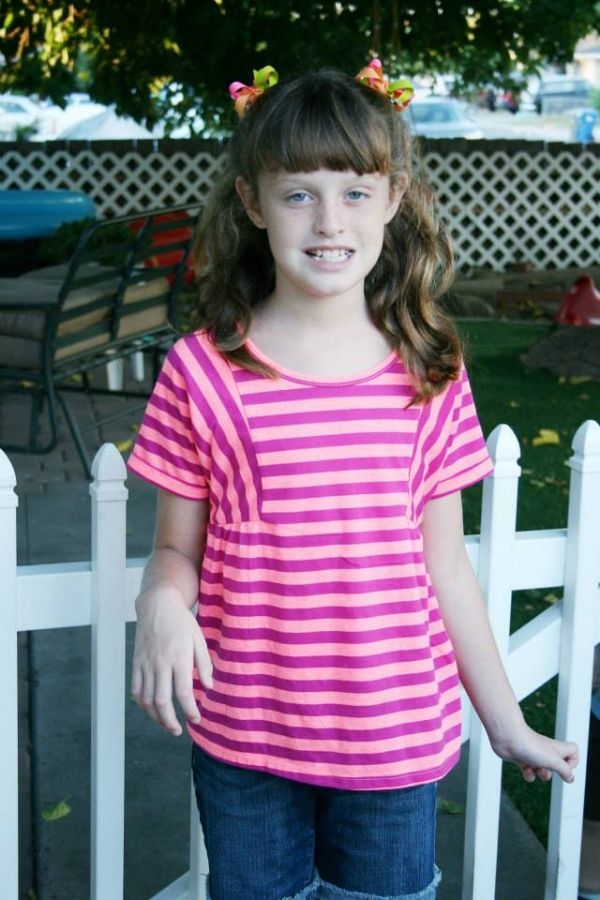 The Girl attending a new school this year. She did attend another school in our district for six weeks of summer school so we'd already done the bus-thing and she was okay. She seemed to be equal parts excitement and nervousness. I felt badly that we'd never been able to even tour the school and at least show her where the bathrooms were!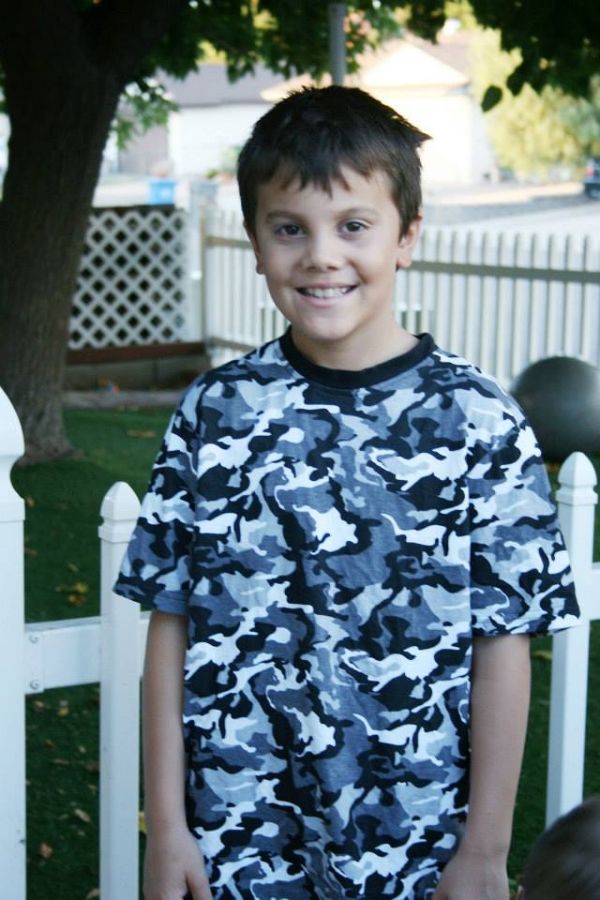 The Boy was blasé. He was a little edgy, in particular because according to the online list, some of his friends didn't make it into his new class.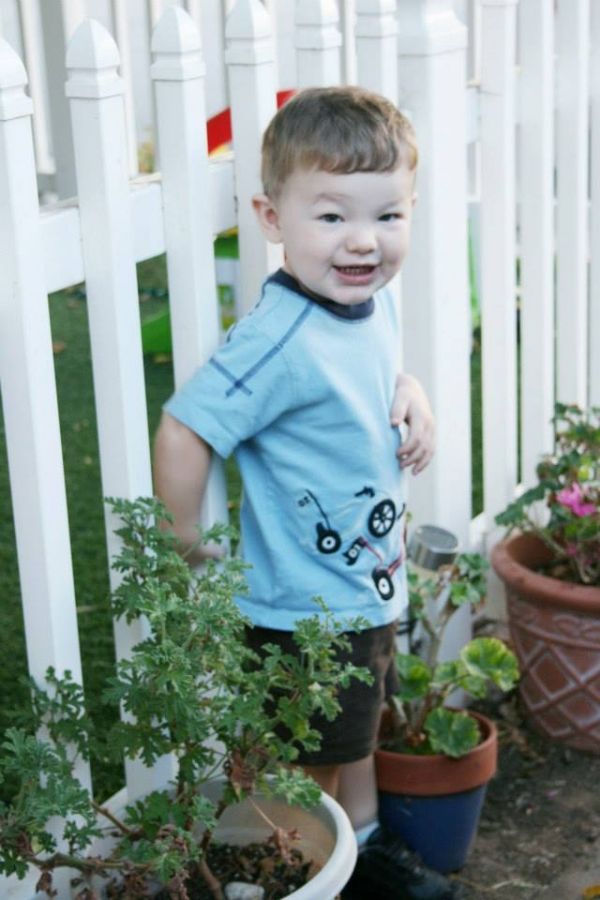 This one had to get in on the action. He was excited and had no idea why!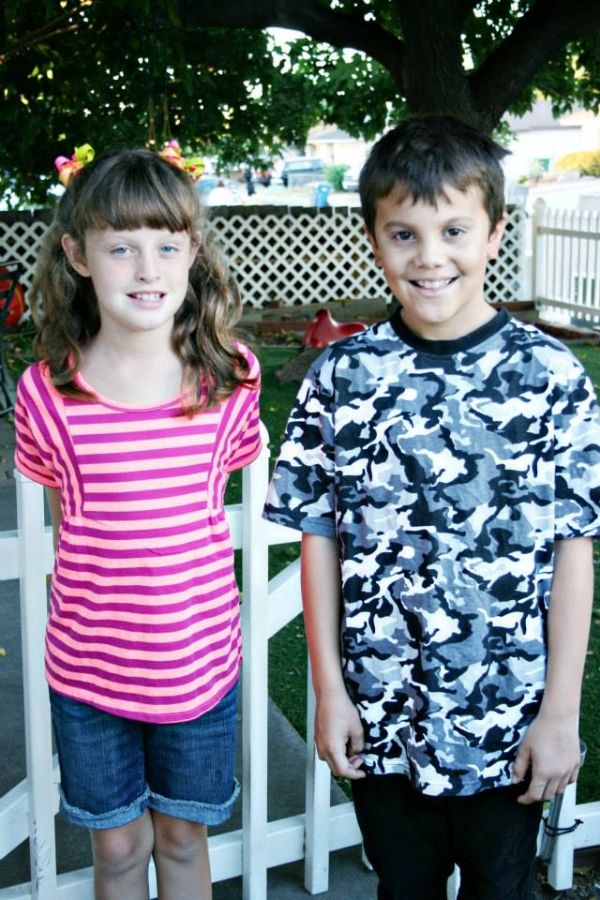 After school we took them out for a back-to-school dinner at Souplantation to discuss the day and all was good. The Girl said the teacher gave everyone a tour of the school (so I had nothing to worry about). She even remembered the names of some of the kids in class. The Boy was glad because the friends that he didn't think he were in his class actually were, hurray! We all had salad and muffins and chocolate lava cake to celebrate.
It was a good first day back. And now on to the second day!
After seeing his brother and sister get their picture taken, he jumped out of the truck and said, "Picky! Picky!" and stood up next to the fence for his photo op! Won't be too long, I know, till he's ready for his first day too.