Last week I took some time off to stay at home with the kids and to work a bit from home instead of going into the office. I loved being able to wake before them, work a bit before they got up, work through their breakfast, take a break for errands or to play and then work for a few more hours during the baby's nap. I loved it!
Fortunately my time at home coincided with a rare few days off during the week for my husband. He has been working in another county, a 3-4 hour round-trip drive every day. He wakes at 3:30am and returns around 7pm after a ten-hour work day, six days a week. Between phases, they offered him a few days off.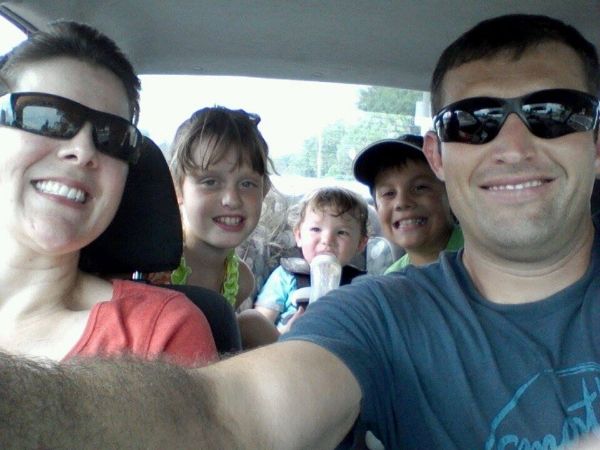 Needless to say, a few days off were much needed! But instead of sitting around our 89 degree house, we drove north a bit and decided to take the kids to an amusement park. We spent the night before in Anaheim. The Girl had never been to
Knott's Berry Farm
, The Boy and I hadn't been since he was around 3 and my husband hadn't been since he was a child. We found great online ticket prices and were able to get in for the day under $150 total.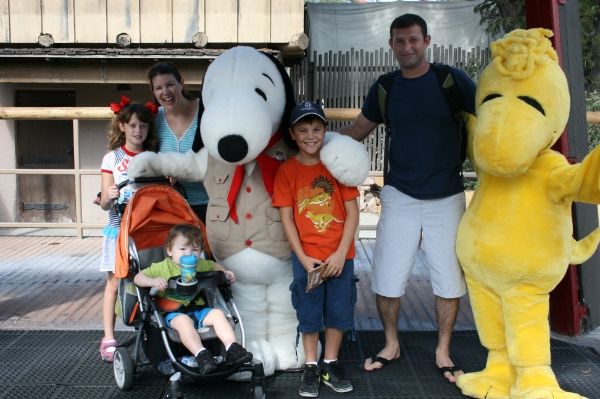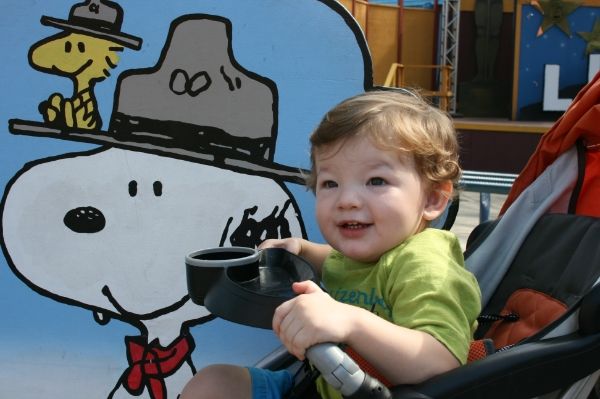 Camp Snoopy
The park wasn't very crowded and occasionally we found spots that were near empty.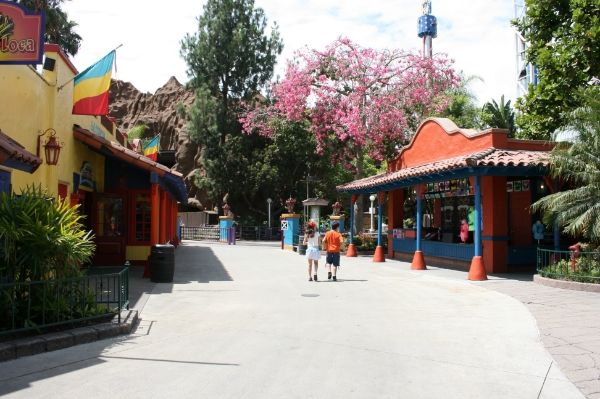 In the Camp Snoopy area for the little ones we were usually able to walk right on the rides. For the more intense rides, waits were never longer than 20 minutes.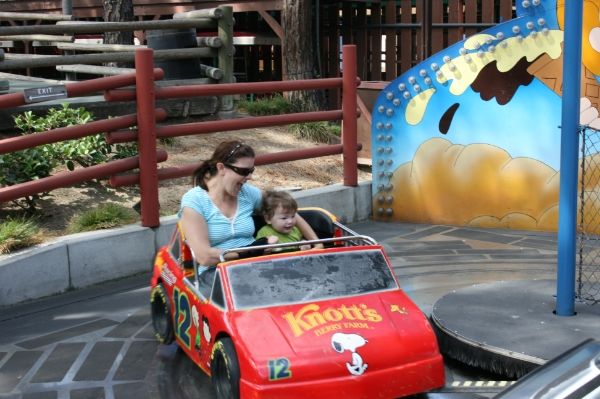 He squealed all the way through this one!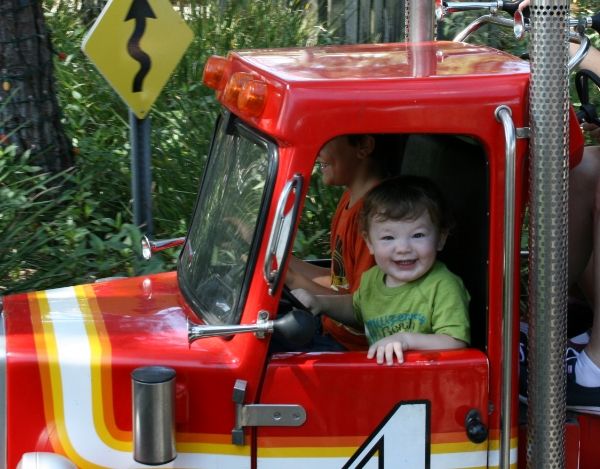 Think he might have liked this one?
We started with a few mild rides in Camp Snoopy and then while the baby slept, the big kids and dad darted from roller coaster to thrill ride around the park.
This is my absolute favorite photo of the day, The Boy looking like he's about to DIE! He was really having a blast, I think he just enjoys screaming his head off!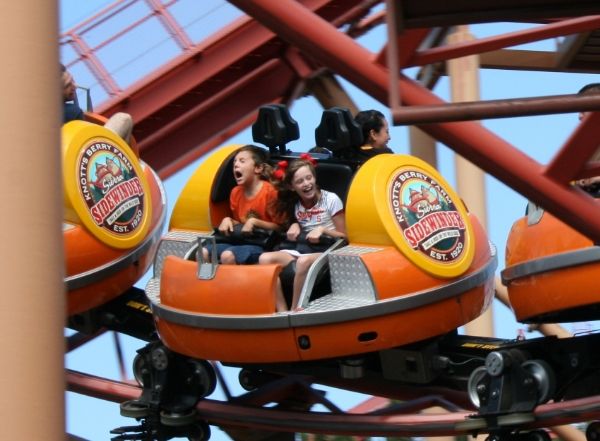 The X-Cellerator is pure insanity. I've been on this coaster about 15 years ago and let's just say nicely, my lunch left me immediately afterwards!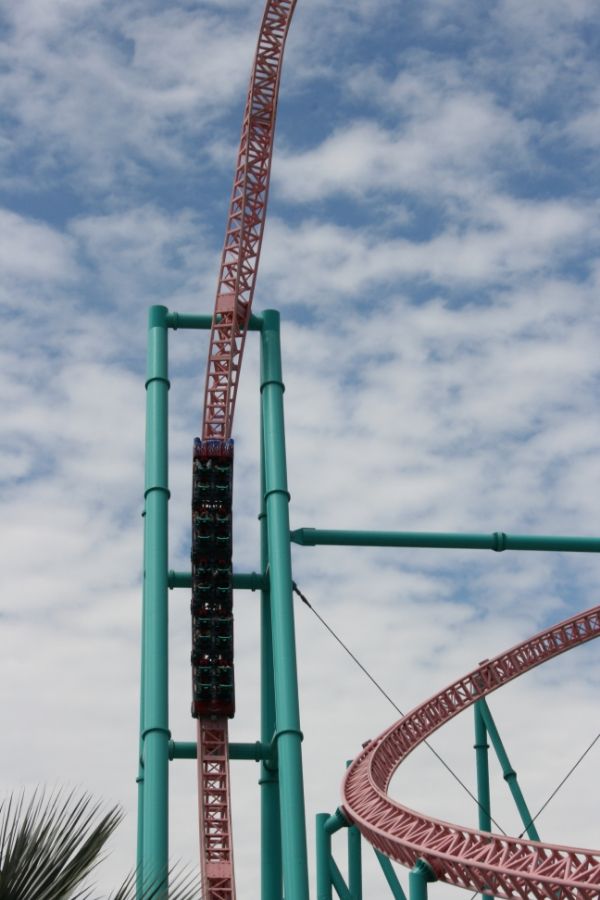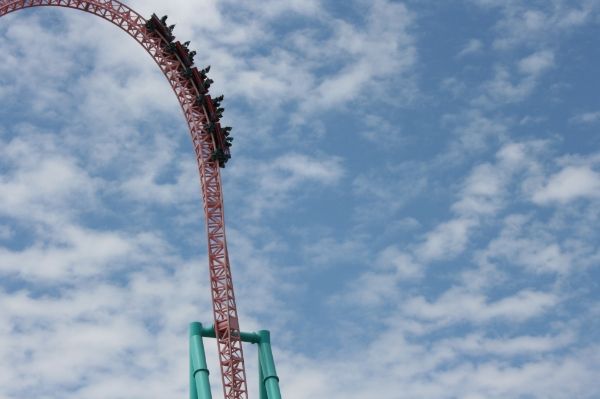 She loved it! And no, the ride didn't blow her hair bows off...Dad removed them before the ride just in case!
We took a break mid-day to walk over to Mrs. Knott's Chicken Restaurant and stuffed ourselves with fried chicken, mashed potatoes, buttered corn, boysenberry pie and all the warm biscuits and boysenberry jam we could eat!
The park has all these old statues of ladies on many of the benches throughout the park. My parents have a picture of me at about 4 years old (wearing green plaid bell-bottoms!), sitting on the lap of one of these lady statues. It's a fun little photo op, which my husband enjoyed taking advantage of.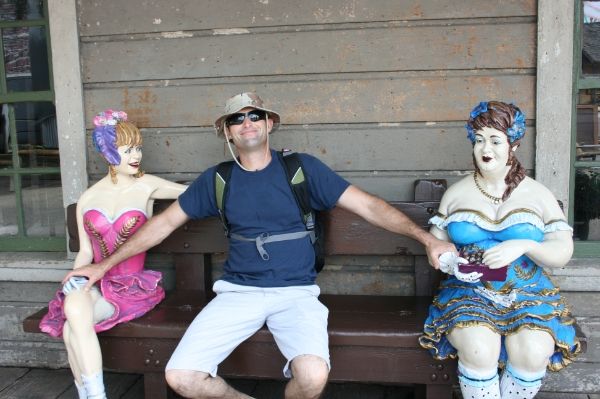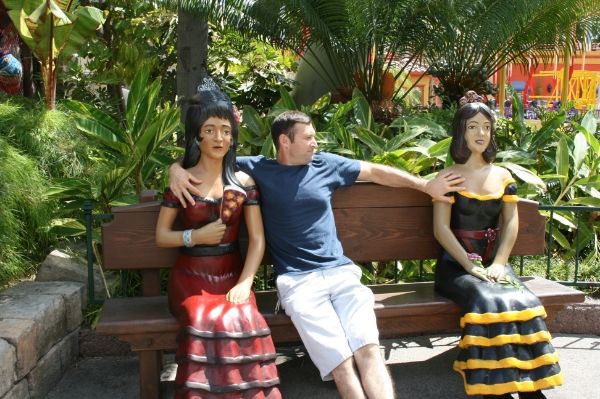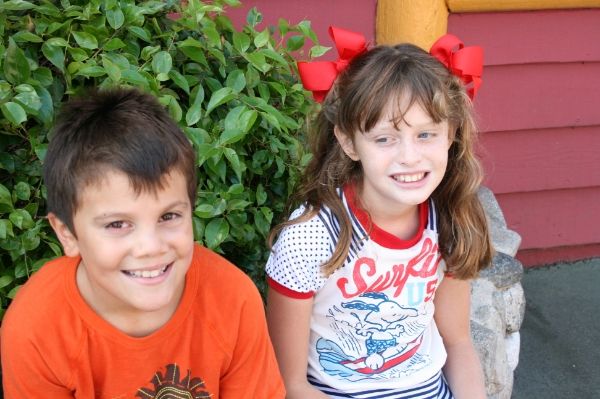 It was nice to get away together. Now...back to reality; School starts tomorrow!