My number one tip on buying tickets is this....
Don't wait to buy your park tickets when you get to the park.
Seriously.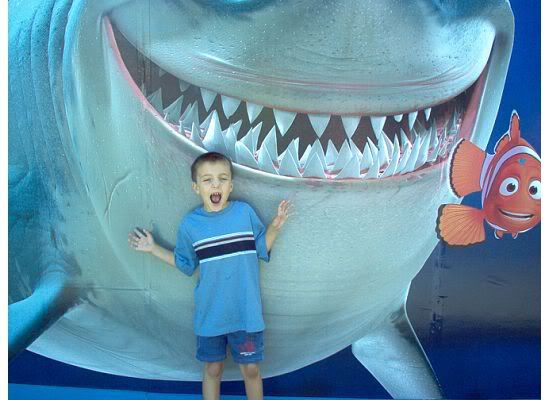 You are able to buy park tickets on the Disneyland website. You can buy them from travel agencies or at the Costco. You can buy them at the Disney Store in the mall. You can even buy them at SoCal grocery stores.
Do not buy tickets at Disneyland...that is, unless you like to stand in line for 30+ minutes when you could be getting into the park. Or if you like paying full price instead of getting a possible discount by doing a little shopping around.
If you buy your tickets elsewhere, you can go directly to the front gate and they will trade your ticket in whatever form it is (it might look like a plain print-out or like a plastic gift card) for an official park ticket right then and there.
Your park ticket will allow you entrance in and out of the park for the day and also use for Fastpass (more on that later) so don't lose your ticket!
Who
doesn't
need a ticket? If your child is under three years old, their admission is free!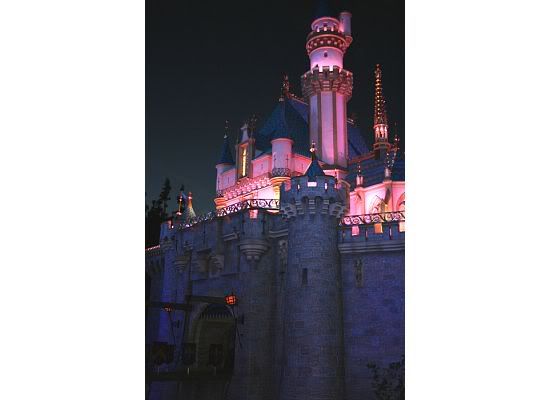 How do I get the best rates on tickets?
Generally the more in-park days you purchase upfront, the better discount you'll be getting. Consider one of the annual passes if you plan on going back at any point during the year or if your vacation is going to be longer than a four days or so. If you purchase a Premium pass, you'll have no blackout dates, receive free parking, food discounts and some retail shop discounts as well.
Here is a list from the Disneyland website about their different
ticket packages.

The SoCal city pass includes tickets to Disneyland as well as Universal Studios, Sea World, the San Diego Zoo or Wild Animal Park and you'll save about 30% buying the set versus buying individual tickets for each park. You can buy that
HERE
Stay at one of the Disneyland Resort Hotels and book one of their travel packages, which can include park tickets at a discounted rate. Of course, staying at a Disneyland resort hotel is going to cost more than an off-site hotel so you'll have to balance that out somehow!
If you are a Southern California resident you have the advantage of receiving discounted prices during certain times of the year.
Military, teachers and some other professionals may receive discounts through your employer. I know my dad (retired police officer) was able to receive discounted tickets through the Deputy Sheriff's Association. Check around with family or friends and see if they can get those discounted passes for you.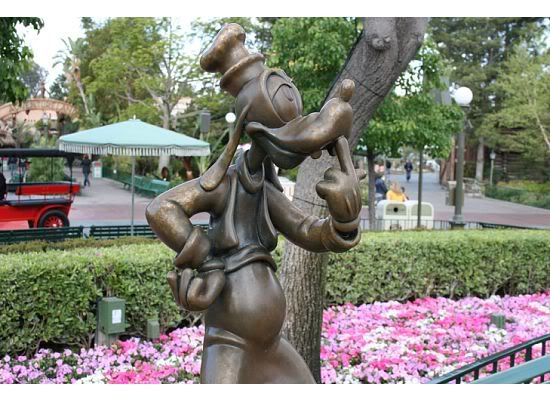 What's a Park Hopper Pass?
Technically, this means you can go back and forth between California Adventure and Disneyland as much as you wish on that particular day.
If you think that you'd like to go between the parks throughout the day, then make sure you purchase a "Park Hopper" pass. It's very easy to go from park to park, back and forth if you wish (the park gates are facing each other). If you expect that you'll only want to spend one day in each park, just buy a regular park ticket and save a few bucks.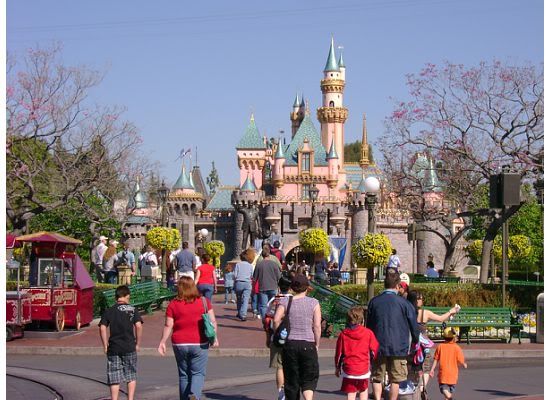 How do I use my ticket for a Fastpass?
I guess first I should answer, "What's a Fastpass?"
Fastpass is a way for you to get a "reservation" in a shorter line for a particular ride. Fastpass is free so there's no reason not to try it! Each of the following attractions have a Fastpass Distribution Area where you will scan in your park ticket and in return be given a special Fastpass "return" ticket. This will have a window of time printed on it for you to come back to the attraction and be able to take a short-cut by using the designated Fastpass line instead of standing in the regular line-up.
from Disneyland's website, these are the rides/attractions that offer Fastpass:
Disneyland Park
•Autopia, presented by Chevron
•Big Thunder Mountain Railroad
•Indiana Jones Adventure
•Roger Rabbit's Car Toon Spin
•Space Mountain
•Splash Mountain
Disney California Adventure Park
•California Screamin'
•Grizzly River Run
•Soarin' Over California
•The Twilight Zone Tower of Terror
•World of Color (distributed at Grizzly River Run)
I
always
use Fastpass whenever possible. Of course there are days you won't need to use it, like if the park isn't terribly crowded. There are even days when Disneyland won't offer the Fastpass because the lines are short enough already.
However there are certain rides I absolutely will
not
wait in the regular line-up and will
only
use Fastpass for. The Autopia line is always long and I always get a Fastpass for this. You'll have at least 40 minutes to wait until your Fastpass is valid so we'll either ride the Disneyland Railroad all the way around the park, go on the Finding Nemo Submarine Voyage, watch the Star Wars show that's close by or go inside Innoventions for a while. The point is to do
something else
while you are waiting for your Fastpass time to come up. Make the best use of your time and find something else in that area to occupy you until your Fastpass time is ready and you'll waste so much less time waiting in line.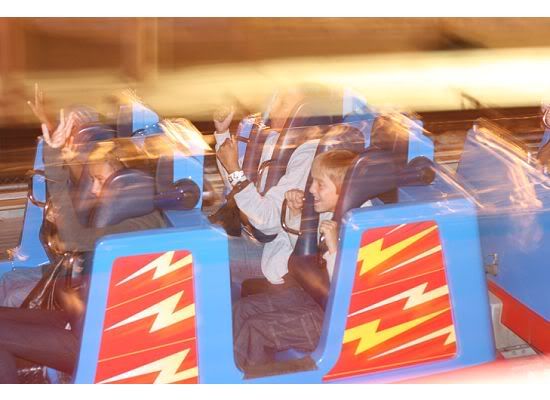 There are a few tips and rules about using Fastpass:
You can only have one Fastpass at a time (with one exception). You have to wait until the current Fastpass expires before you get another one for another attraction. The exception is Roger Rabbit's Car Toon Spin. The reason for this is that this ride tends to break down often. I will not wait in line for this ride without getting a Fastpass for this very reason...Too many times having the ride break down after waiting 30+ minutes in line is reason enough!
When you approach the Fastpass Distribution Area for a particular ride, pay note to the time frame that you will be asked to return. If the park is really crowded your return time might be a few hours out. There is even a chance that Fastpasses will not be available on extremely busy days because they will be "filled up" very early in the day. This happened to us for Soarin' Over California last time we visited on a busy weekend. It was about noon and the Fastpasses times weren't available until after 6pm! Remember too (before you get that long-winded Fastpass!) that once you have a Fastpass for one ride you won't be able to get a Fastpass for another ride until that first Fastpass expires!
Each person in your party will need their own Fastpass. This means you'll have to individually scan in each person's ticket so they will each get a Fastpass.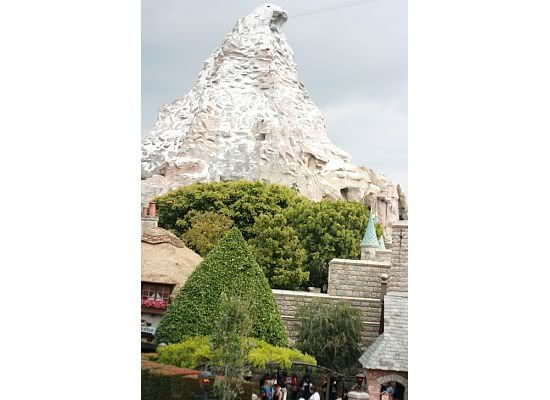 Annual Passes
If you decide mid-vacation that you'd like to upgrade to an Annual Pass, you can apply the amount that you paid for the ticket (so long as it hasn't expired) to the cost for the Annual pass.
If you buy the Annual pass, consider which pass makes the best sense for you and your family. Here is the wide list of
Annual Pass variations
you can choose from.
Keep in mind that you can mix and match AP within your family to get the best deal that works for you. When I had AP, my boys had the SoCal Passport and I had the Premium. This meant that I could get free parking and a discount on food, hotel rooms and some merchandise. There was no reason for the kids to have the Premium because they would never be at the park without me and I would be making all the purchases, so I was the only one who needed to have the higher costing AP with the best discounts.
There are two passes available just for SoCal residents. Those are great if you usually go to the Parks during the week because weekends are generally blacked out. There is also a monthly payment option so that's nice.
While Annual Passes are non-transferrable (meaning your picture is taken and your name is on the ticket) and regular park tickets are also intended to be non-transferrable, it is possible to use (as an example) one day of a 3-Day Park Hopper and then give the tickets to someone else to use up the rest. My brother and I have done this before, split the cost of the multi-day ticket to receive the best rates. Obviously not encouraged by the parks.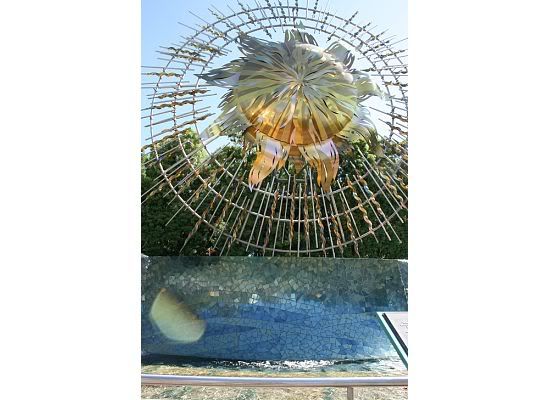 What NOT to do when buying or using tickets?
Don't buy anyone else's multi-day ticket from them, don't buy tickets on Craigslist or on Ebay and don't lose your ticket!
There are lots of tips and advice on
Mousesavers
on how to buy and use your Disneyland Park tickets.
Next up, what to bring with you for a day in the Parks!