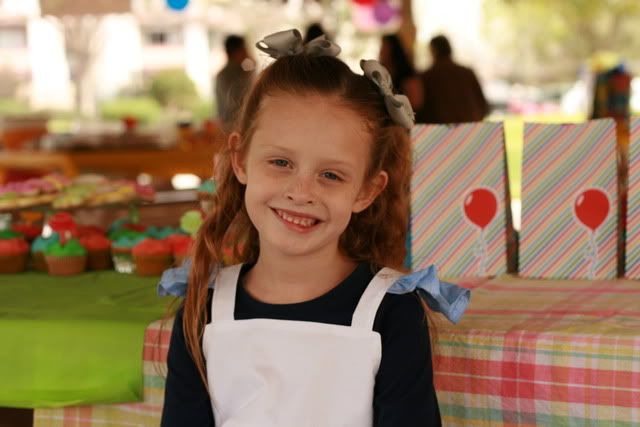 The Birthday Girl
I'm going to take a break from posting Disneyland tips for a bit to show the birthday party that my husband and I threw for The Girl this weekend. My stepdaughter was turning 7 and wanted an "Alex" in Wonderland (as she pronounces it) party.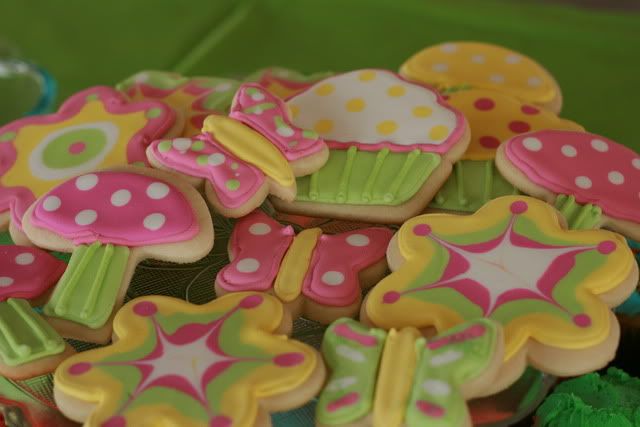 A Wonderland of cookies!
I took the idea and ran with it. I made her a pinafore type top with attached apron and handstitched an
A
(which also happens to be The Girl's initial). Since it was a chilly day, I paired it with a long sleeved top and durable jeans that would withstand the playground. She was hoping for a long dress but was happy with the top as a substitute. I think I'll still make her a Princess dress, in the hopes that Danny will agree to a Disneyland trip *wink*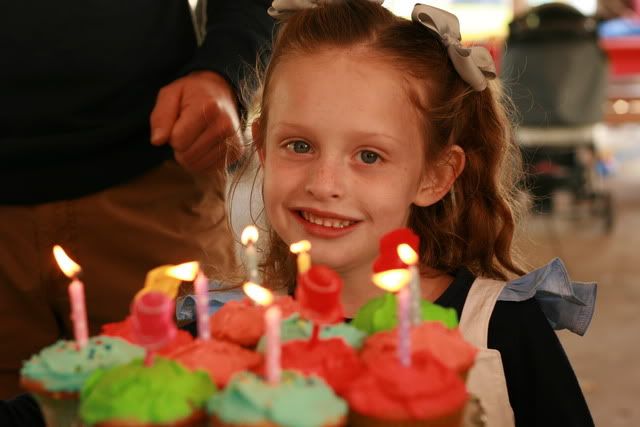 I'd made brightly colored strawberry and Funfetti cupcakes with teacup decorations in the buttercream frosting and my hand decorated sugar cookies in tie-dye flower, cupcake, polka-dotted mushroom and butterfly shapes to fit with the Alice in Wonderland & Mad Tea Party theme.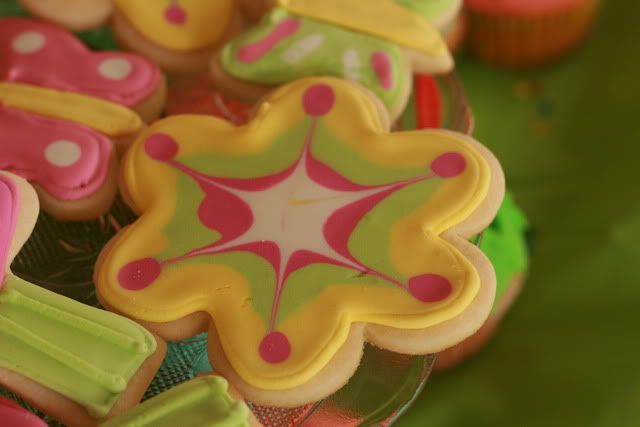 Mmm, sugar cookies....I love online tutorials!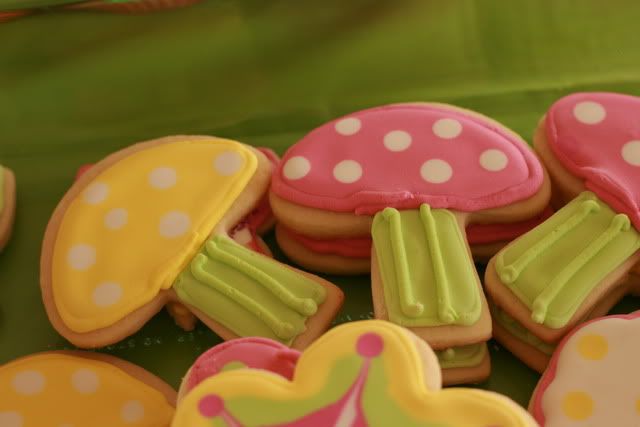 These polka dotted mushroom cookies were my favorite.
We served deli cold cuts, chips and potato salad, nice and easy to bring and set up at the park.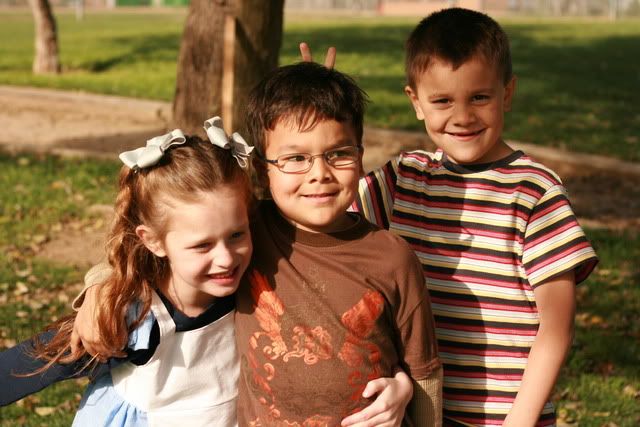 The Boy and The Girl with my nephew (in his new glasses...so cute!)
The kids had a blast with the pinata, with The Girl knocking off the butterfly wings and The Boy knocking off the torso! Poor butterfly...just a green head left hanging!
The Girl goes wild on the pinata!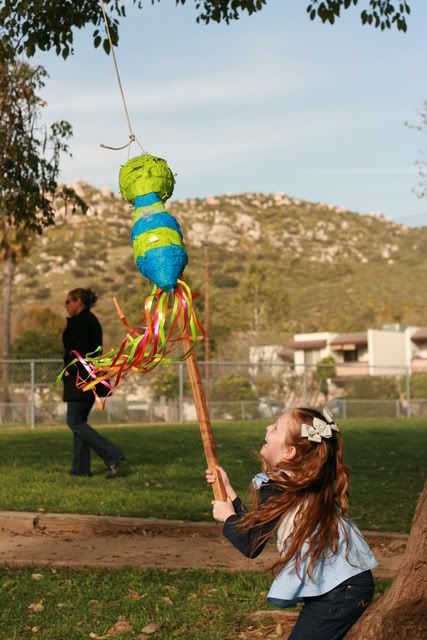 We ended with The Girl opening all of her gifts (helped out by Dad), including some great Princess items, Littlest Pet Shop, games, a tutu, some beautiful clothes and books! We'd practiced how to say "thank you" earlier in the week so she was great about running up to each person with a personal thank you after unwrapping each gift.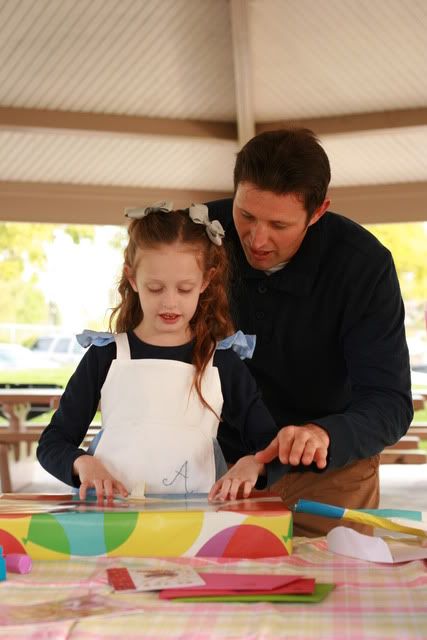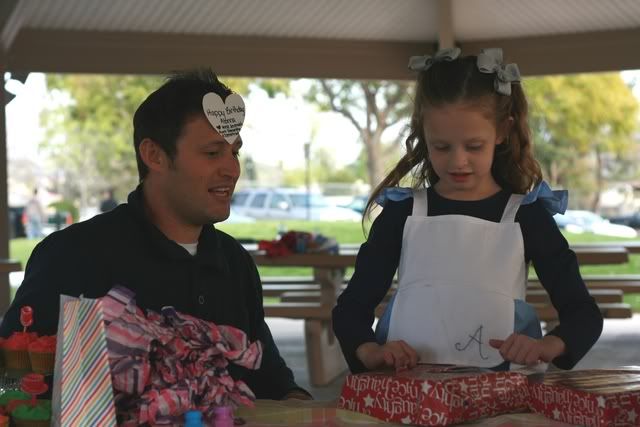 Thank you to everyone who came & made it such a special day!