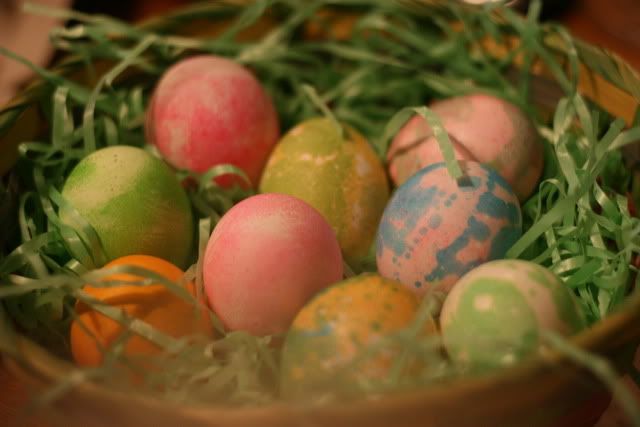 Easter Eggs that the kids colored
Easter was a beautiful day!
We had the boys with us that morning and after The Boy found their baskets, we headed off to church.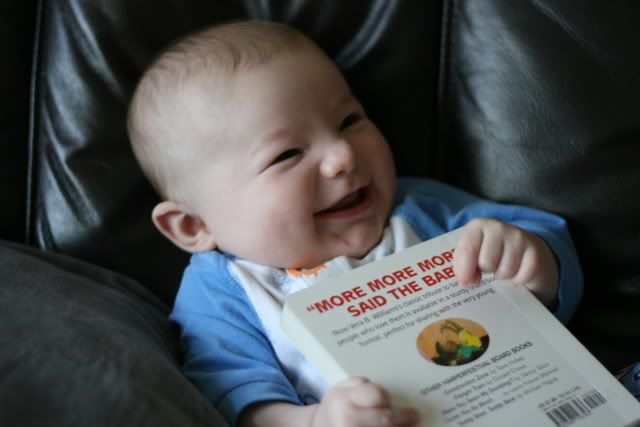 Very happy with this book from his Easter basket
After church, we went to my parent's house. It was my mom's birthday the following day, so it was a joint celebration. The weather was so glorious that we spent the entire day in the front yard, under the big Mulberry tree.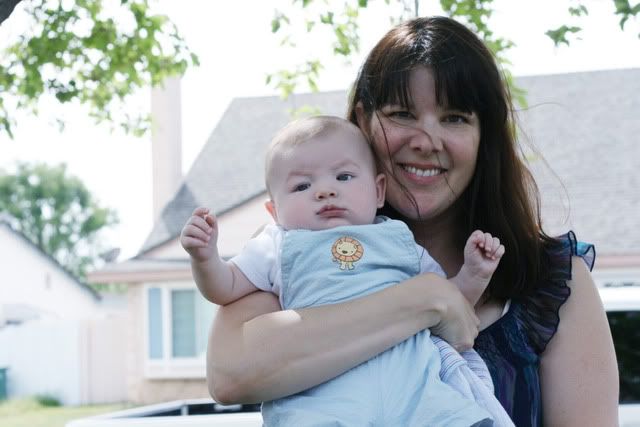 Me and Baby D
We ate, the kids ran around and everyone took turns passing around Baby D.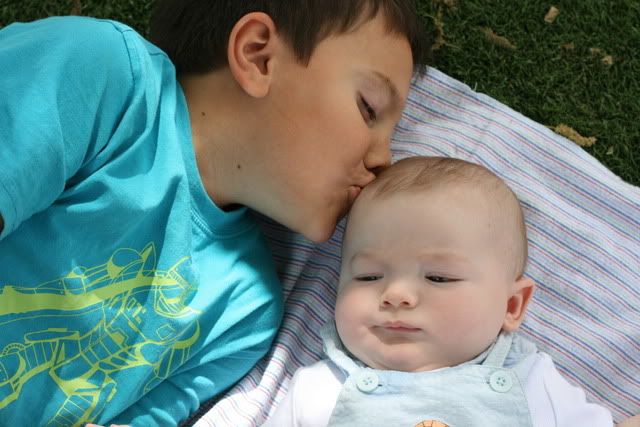 Smooches from Big Brother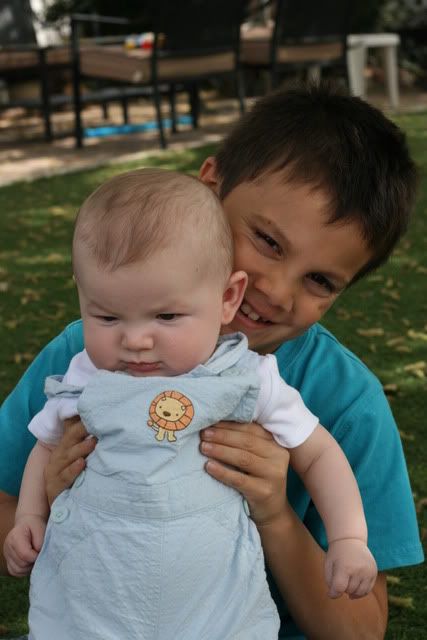 Could NOT get him to look at the camera!
Fortunately my husband was able to pick up The Girl and we held a two-lawn Easter Egg hunt (my parent's house and my mother-in-law's next door). It didn't take long for those kids to find the 150+ eggs that had been carefully hidden, they are a clever bunch!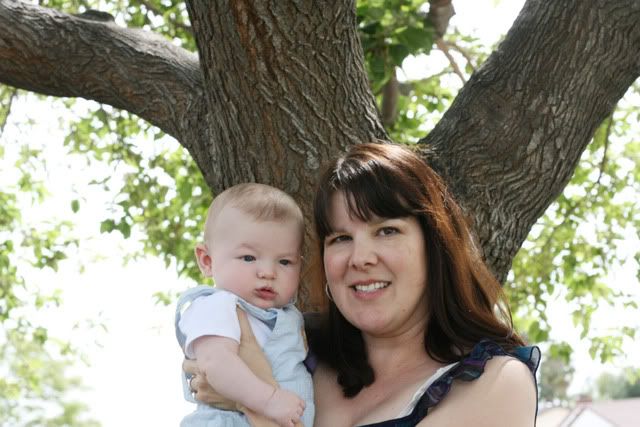 We stayed until after dark, chatting and eating trifle for dessert.
All in all, a joyous day!