I found this picture of The Boy with his Easter basket, circa 2004. He would have been about three and a half months old. I know this only because his cleft lip surgery took place the day after this photo was taken.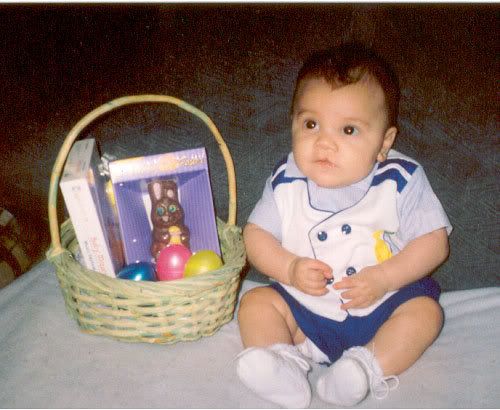 The Boy, 2004
I wonder who ate that chocolate bunny? Probably me!
Poor kid, what an outfit I have him dressed in!! I know I got this in a lot on Ebay and it just reminds me of the rich guy on Gilligan's Island.
But he sure had more hair than Baby D does!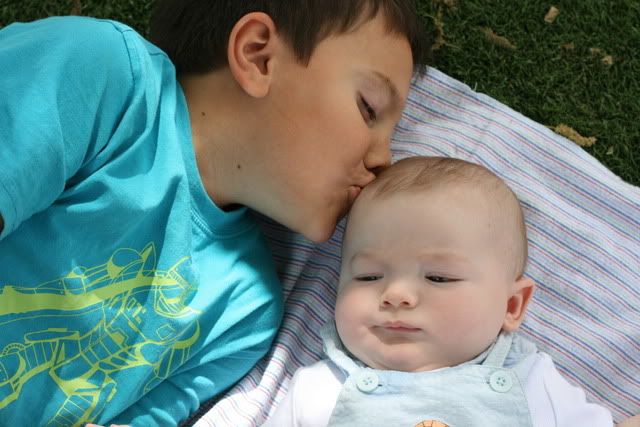 The Boy and Baby D, Easter 2012
This is a picture of the kids last Easter, 2011. After church we did lunch and a hunt in the yard of my mother-in-law's house. After dinner, the kids flew their kites in the front yard. Hee-hee, The Boy was missing all his front teeth!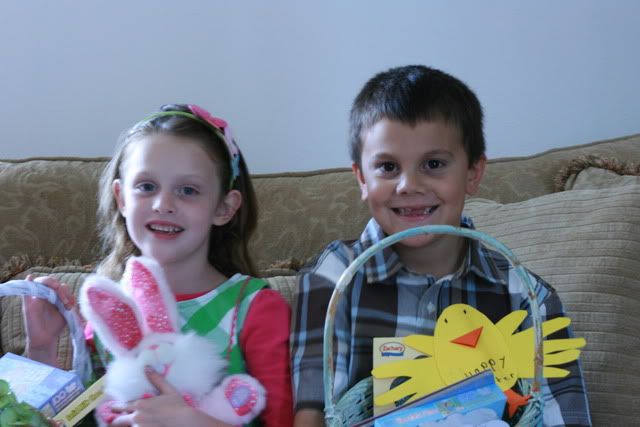 Easter Sunday, 2011
This was our day before Easter in 2010 when we were on Spring Break vacation. This was taken in Pismo Beach. There was an Easter Egg Hunt at a beautiful park overlooking the ocean, with free games and face painting. Right after this we drove Hwy 1 through Big Sur on our way to Monterey Bay.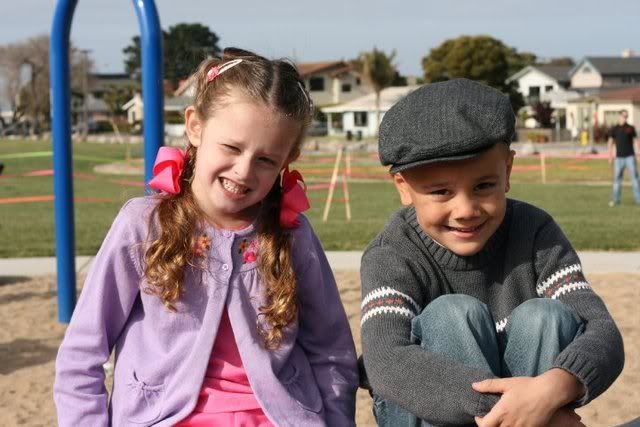 Pismo Beach, 2010
And in 2009, when these two were so tiny! We went to a local egg hunt at the lake. This was one of the first outings we had together, right after Danny & I started dating. Such baby faces!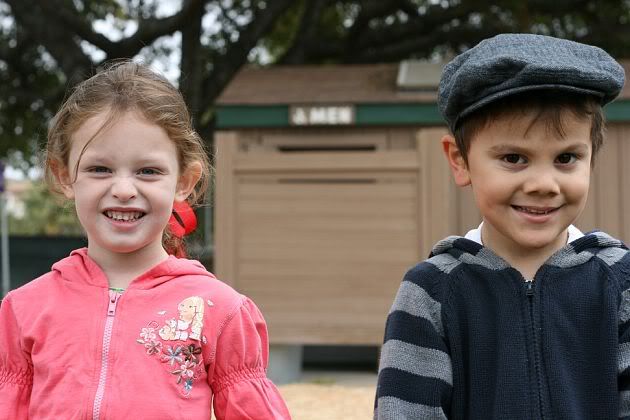 Santee Lakes, 2009
This photo is me and my brother on Easter, I'd guess that I was probably 7, which would make my brother 5. The dress I'm wearing was my only dressy-dress and I wore it every holiday for about 3 years. It was dark blue velvet with a scallopped white lace trim. It's actually really cute, I love the Peter Pan collar! However, by the time I outgrew it, I was really tired of wearing it. As you can see in this photo, it was pretty darned short and this was probably the last time I wore it.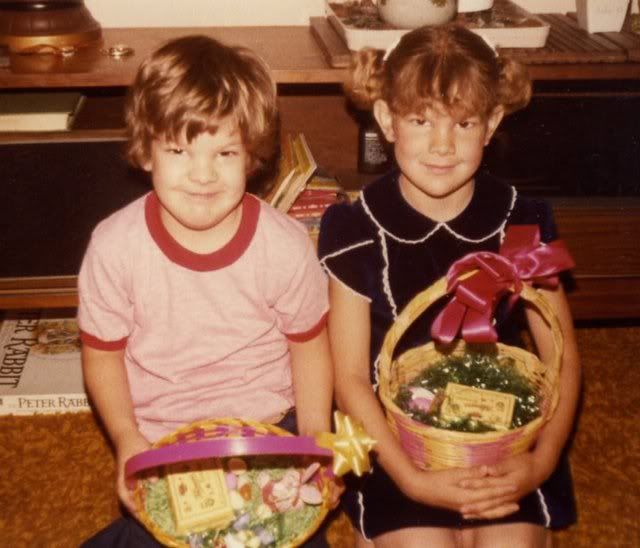 My brother and I, likely 1980
How did my brother get away with wearing a ringer tee to church on Easter Sunday?