Last year was my son's first year of t-ball. He was one of 12 little guys learning the game, remembering which direction to run, practicing fielding (and doing lots of running into the outfield when the ball rolled past them) and figuring out who to throw the ball to once it did somehow land in their glove!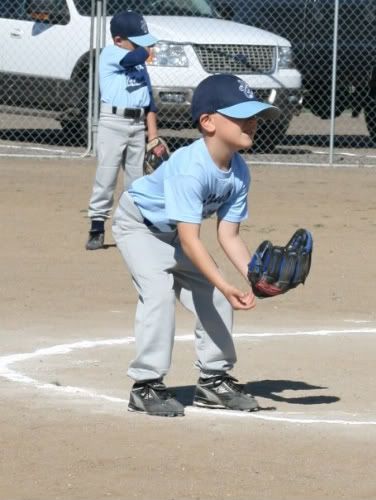 The Hooks - 2009
He's always been very attentive when learning a new skill, respectful to the coaches and pays attention when being taught. He may not be the strongest hitter on the team but he is going to be focused and alert. So I was very surprised that after "try-outs" earlier this year, I found out that he was not chosen for a team in the new level up and would be repeating t-ball again this year. Turns out that many of the team parents had put in coach requests and most of the slots had been filled in that way and any overflow kids who weren't chosen for a team (there were two, my son and one other boy) ended up back in t-ball for the second year.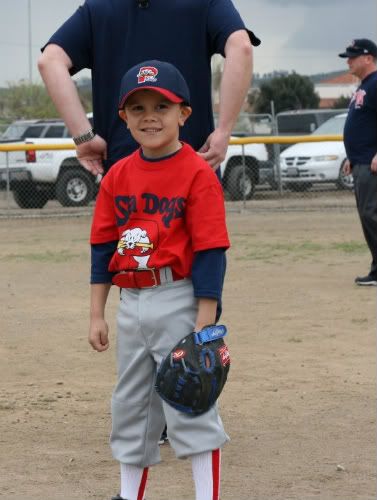 The Sea Dogs - 2010
As it turns out, it really was the best thing that could have happened. Though I was disappointed at the time that he wasn't moving up with the rest of his friends, being in t-ball for the second time has really boosted his confidence. Last year, he fussed about games & practices being too boring, but now he seems to really enjoy each part of learning new skills (having the coach put him in at first base a lot doesn't hurt either!). Though he's still not the strongest hitter on the team, he is switch-hitting and is turning into a fantastic fielder.
Sometimes what seems like a disappointment at first ends up working out better than you could have imagined in the end!