This is the face of The Boy, elbow deep in pumpkin guts as he pulled and scraped the insides cleaned.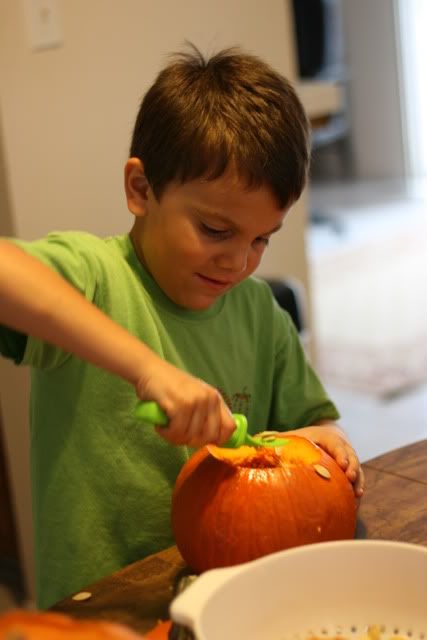 This is the serious face of carving. He sketched out his idea first and carefully cut the face out. I didn't help him at all, he did this all by himself.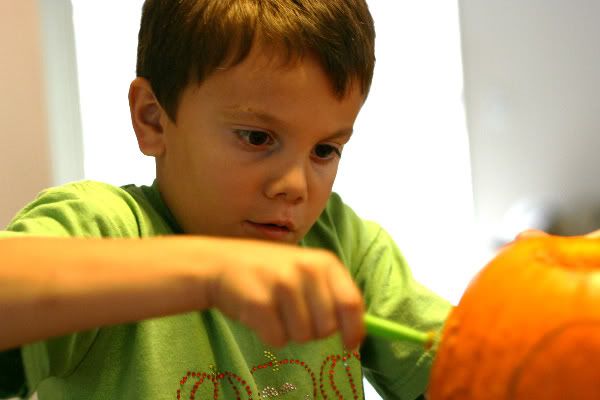 And I love the final result, a lopsided, screaming Jack O'Lantern! He was so incredibly proud to say that he did it all by himself.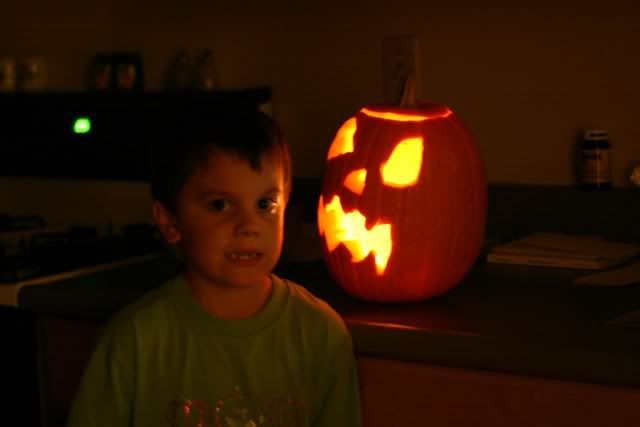 This is the face of someone who's not so crazy about the mess that we were creating. He's thinking about all the pumpkin gunk, seeds and chunks that were being dropped on the floor and rubbed into the dining room table.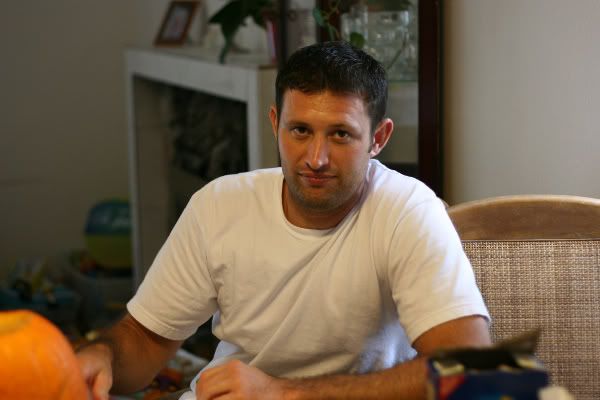 These are two serious faces, very focused on getting the look "just right". It was determined to be impossible to follow The Girl's design exactly (flower eyes with a happy face in the center?) so she was okay with Daddy taking control and cutting the pieces for her, which he did handily.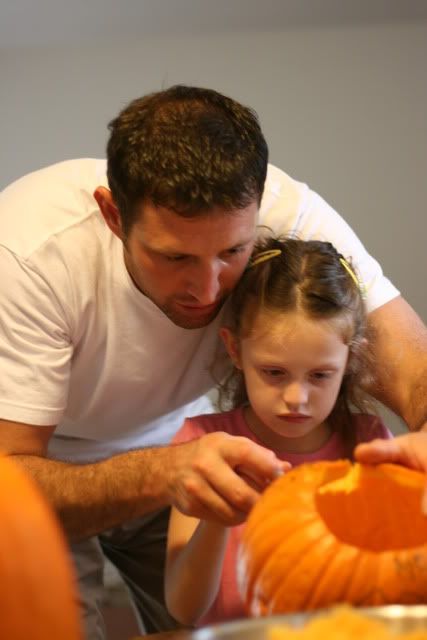 And this is the happy face from a job well-done! See, Daddy the mess was all worth it!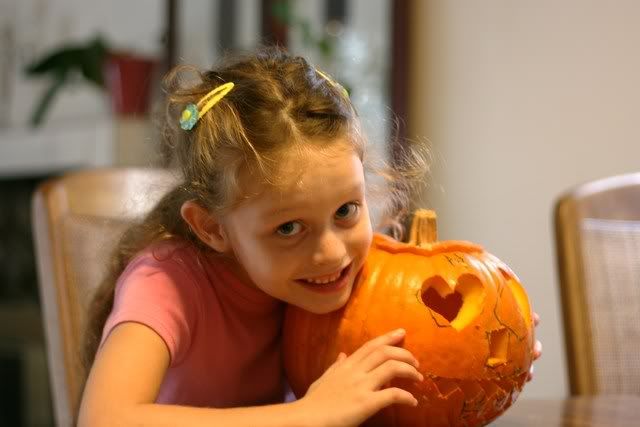 Have you carved your Jack O'Lanterns yet?