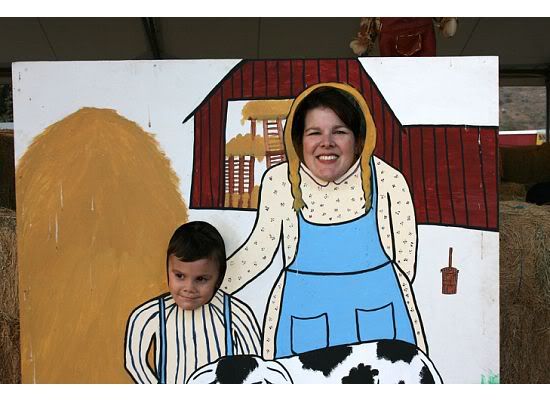 At Oma's Pumpkin Patch, Oct 2009
I'm sure that when most people think of San Diego, they imagine the beach, the Coronado Bay Bridge, Hotel Del, our famous zoo and probably Shamu jumping up in his tank. I live about 30 minutes east from all that action. Even though I live in a very suburban city, if you
really
know San Diego, you'd realize that all the touristy stuff is only a very small part of the area and a considerable amount of our county is actually quite rural.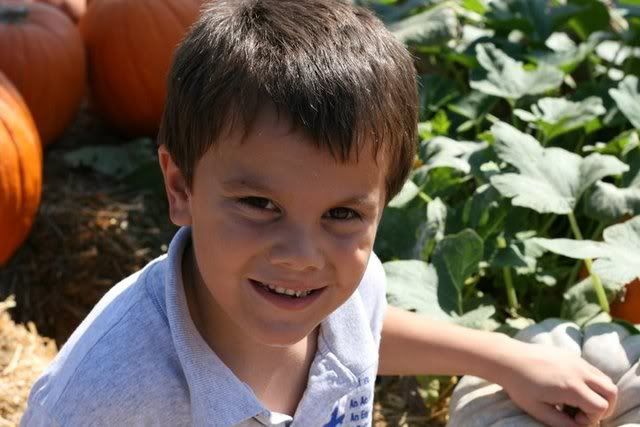 Choosing his pumpkin
Up until about 15 years ago, there was a horse living in the field behind our house. We would feed him carrots over the back fence. Drive 30 minutes east from my house and you are officially in the mountains. Every day on the way to school, we pass an egg ranch with chickens, ostriches and emu.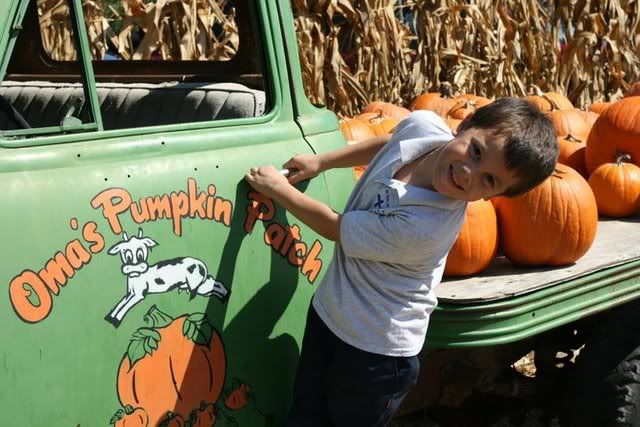 At Oma's Pumpkin Patch
The Boy had a field trip with his school yesterday to
http://www.omaspumpkinpatch.com
. Oma's is about 10 minutes from our house, down a dusty road. I'd been a few times before and the kids have a blast. There is a cottonseed mountain that they sled down on plastic discs. A petting area with goats and baby cows. A huge sandpile with about fifty Tonka trucks. A hay maze. A "hayride" trailer that takes you for a tour of the farm. They have dairy cows...LOTS of cows.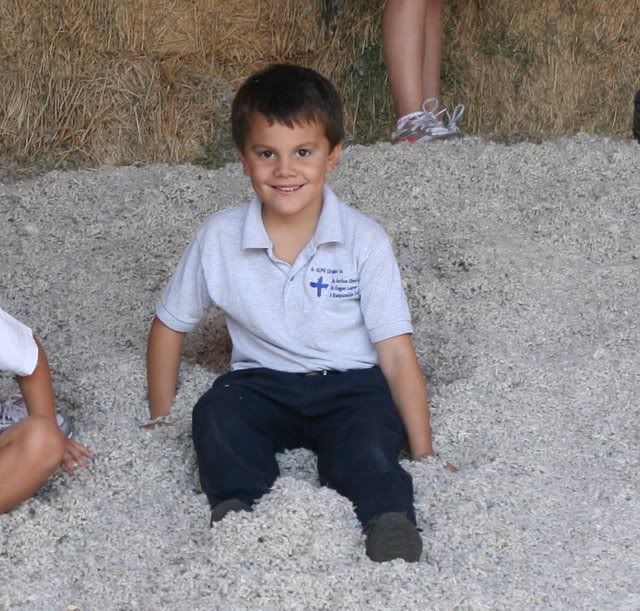 Tumbling down the cottonseed mountain
I've been on that hayride ONCE. This time, there was limited space so I (lucked out) and didn't get to go this time...shucks! Seriously, one of the moms said this time, "The smell wasn't as bad, I think it wasn't so windy this time...or maybe the wind was going the other way?". I don't even think it's the manure that gets to me, I think it's the sour smell of the raw milk, ugh! And that's all I need to say about
that
, just
thinking
about it...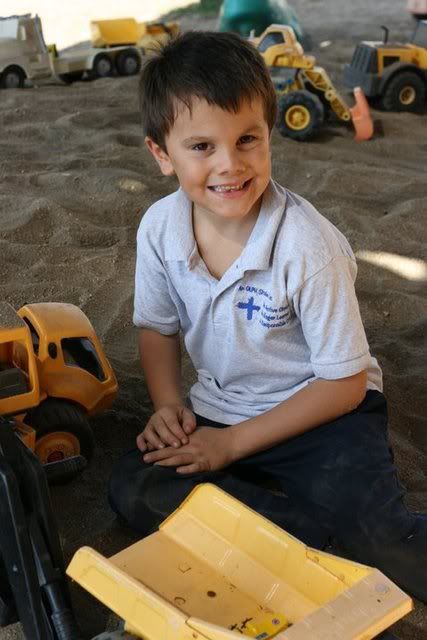 Truck mountain...big sandbox, lots of digging toys!
This was a school field trip so it was a mess of kids...lots of squealing and running around. I was starting to have my doubts in the first 15 minutes when the kids were in the waiting area to get in and they were leaping from the hay bales and I couldn't hear the mom next to me talk! The kids were
really
excited! But there was a woman running the show and when she spoke, the kids were quiet and respectful and she was able to explain the life cycle of a pumpkin. Did you know that pumpkins have a "belly button"? Flip it upside down!
Thanks Oma's, we had a great time...and my son was still plucking cottonseed out of his pockets and from behind his ears for the rest of the day!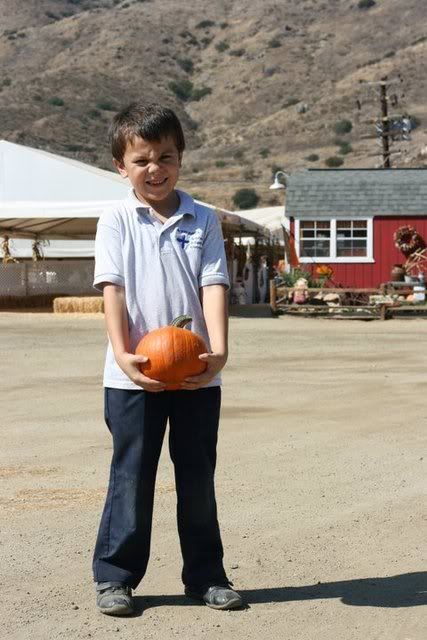 In front of Oma's with his pumpkin