There is a baby photo contest on the
Disney Baby website
.
Babies have the chance to win $10K towards a college education as well as some other fun and unique prizes (like helping to open a new Disney store in LA, a "crawl on" TV role and a photo shoot for a Disney Baby print ad). You can enter pictures as often as you like and one is chosen each week by judges to win Disney Baby gear and to be a finalist for the grand prize.
I couldn't resist entering my little lump of love! I have this photo of Baby D entered (as well as a great many others, I couldn't resist!). This is my newest favorite picture of him, I love his sweet little expression! Even if you aren't chosen by the judges, the Fan Favorite (the photo with the most votes) wins a dream vacation!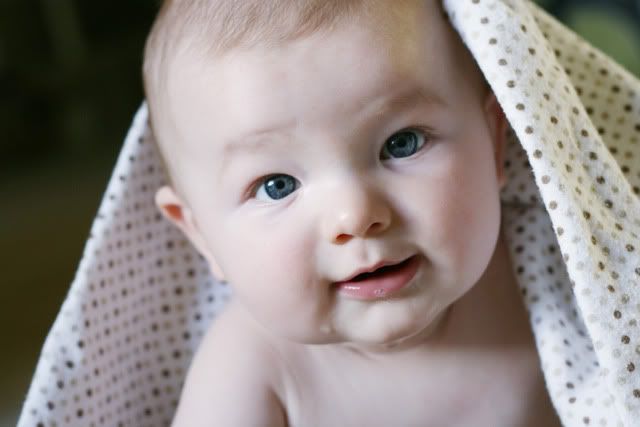 Please put in a
vote for Baby D
, if you get a chance! You can vote once per day.