Remember this project, the
Under the Sea mobile
? I started planning it first,
here
.
After much procrastination, I did finally get all the creatures sewn and the rings painted but then Baby D was born and all the pieces just sat in the craft bag. A few months ago I pulled them out and enlisted my husband's help in hanging everything up. We used fishing monofilament so the creatures look like they are just floating above his crib.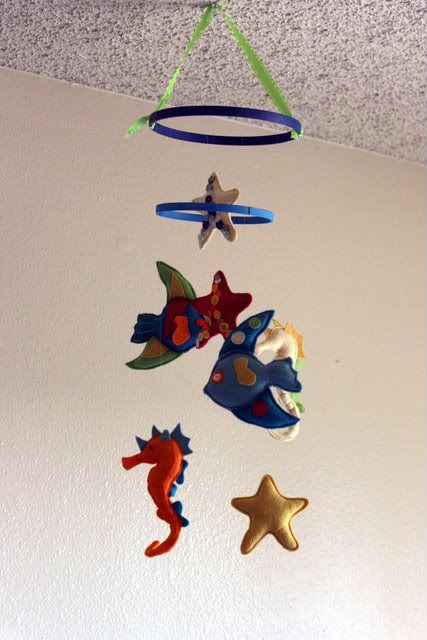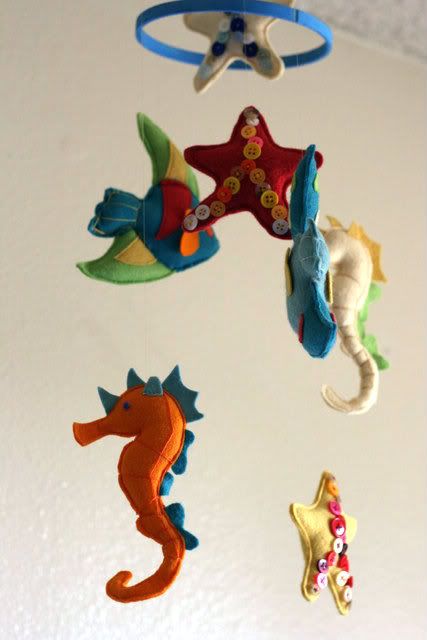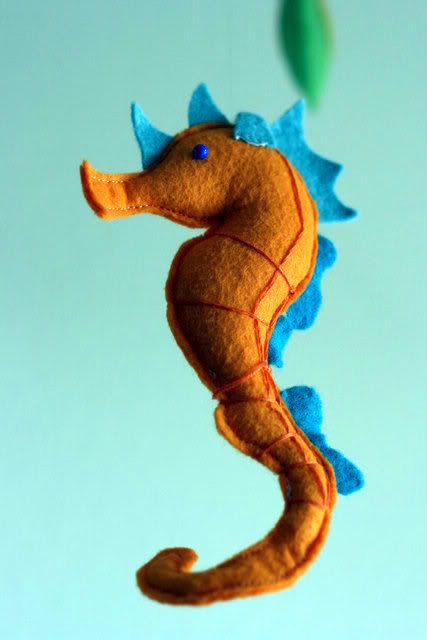 This little guy is my favorite.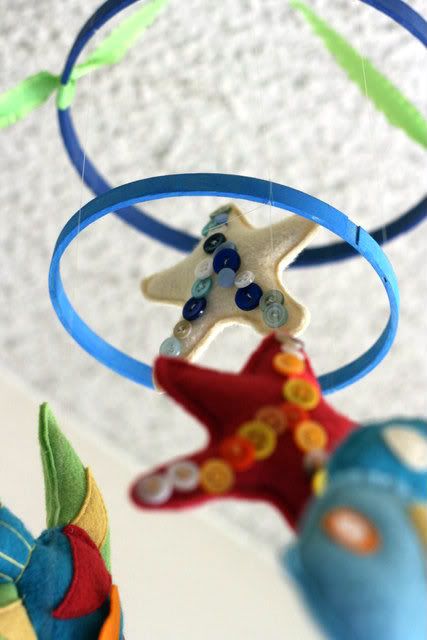 But the button-encrusted sea stars are a close second!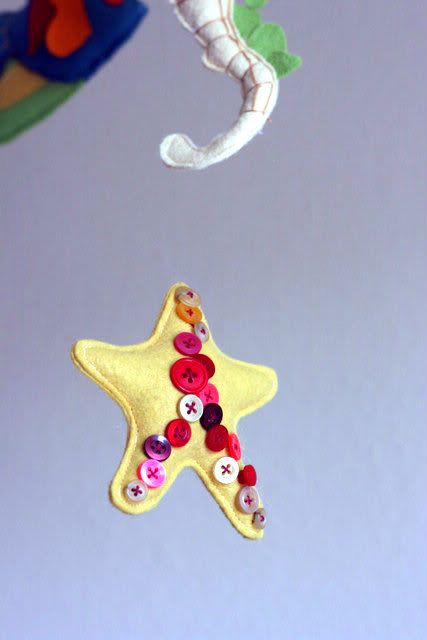 Baby D does seem to enjoy looking at them, floating over his bed.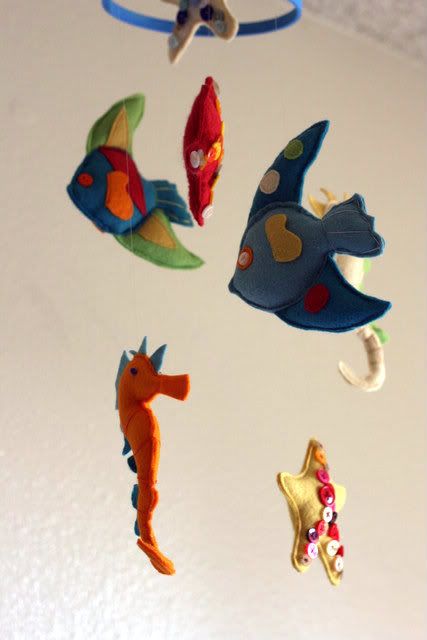 I realized I'd purchased these felted balls but never put them on! I'd intended to sew them along the fishing line to look like bubbles.
Oh well, I guess I'll either save them for another project or put them on some other time.
I did finally finish his Finding Nemo cross stitch and I bought a big frame for it and everything...and that was the problem because the frame was
too
big! I was thinking I'd sew a little patchwork around the sewn part so it will fit in the frame but haven't had a chance to do it yet.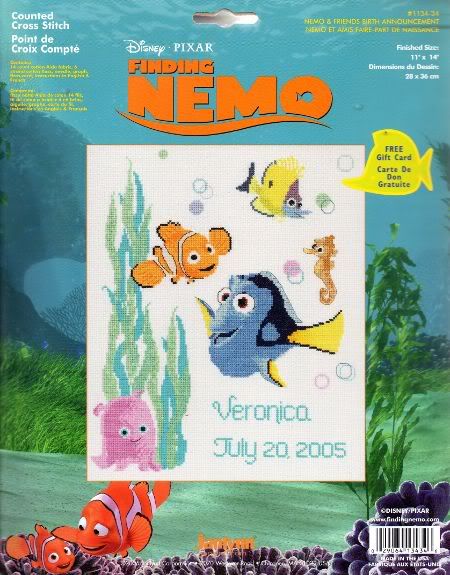 And everything matches this quilt that I made before he was born.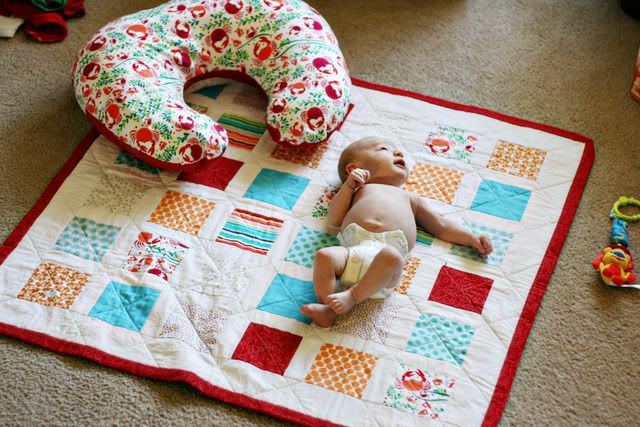 My next nursery project will be to finish painting this tryptec. I did the gradation of blues and greens but haven't figured out yet what I want to do on the rest.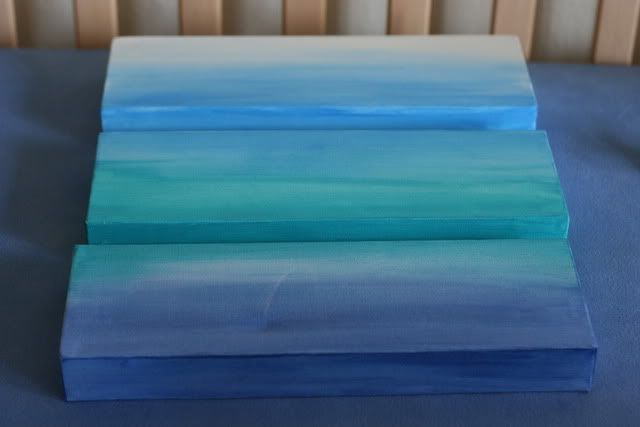 I'm hoping I can at least have all this done before his first birthday...six more months!