So the birthday extravaganza weekend has come to a close...sigh!
It kick-started on Friday with a "date night" that included a trip to Sears for Neighbor Boy's required tools for a new job, a walk over to Boot Barn for a new pair of steel-toe boots for him, a grilled chicken Caesar salad at Chili's, and a stop at Home Depot to pick up the tools that Sears didn't have in stock.
Okay,
so that wasn't much of a
date
but we still had a fun time out together.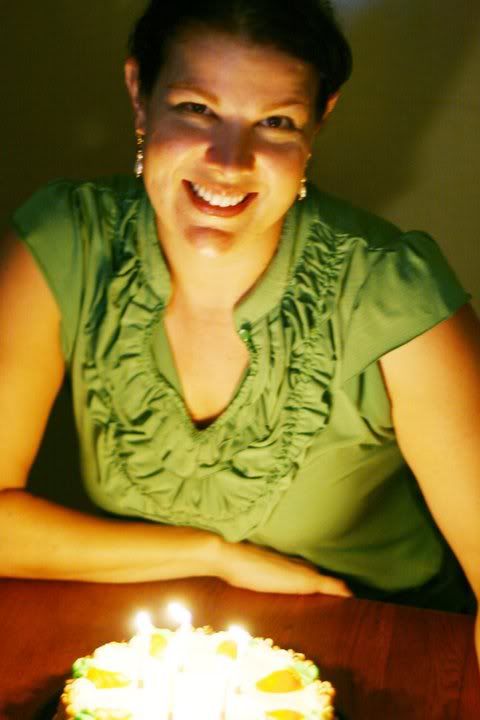 Me, with my (store bought!) carrot cake
The next night was more "datey" (Datie? Daty?)
I knew that he wanted to take me out and I'd already lined up my folks to babysit for the evening. He called around 4:30, I was just getting ready to take a shower.
"Let's leave around 5pm!"
"Uh...okay, I'll try and be fast, we'll see how it goes..." I catch a glance at myself in the mirror, unshowered, messy hair, no make-up, yikes! I ask, "What should I wear?"
Now, please note that Neighbor Boy very VERY rarely makes a mention of what I am wearing, I'm not sure he ever notices to be honest, he's just sort of a man's man, know what I mean? He has never EVER made a request for a particular outfit.
That day was the exception, he was very specific:
"Wear something that shows off your shoulders...a dress...and either the yellow or hot pink heels."
WOW!
That was quite a request...and I complied. I had a lovely new halter dress I was planning on wearing anyway and I slipped on the yellow strappy, platform sandals. My only regret? Not getting a photo!! We looked so cute
*wink*
He took me to dinner at the Brigantine & we each got a seafood plate & then shared between us the jumbo fried shrimp and fish planks, so yummy! Afterwards we took a drive up to the top of Mount Helix to see the view but there weren't any parking spots so we just drove back down again, oh well!
The next day after church, my brother, sister-in-law and nephew came over and we celebrated with steaks and baked potato (yah, no calls for delivery pizza this year!) and margaritas...lots of margaritas! It was a lovely day so we hung around in the front yard in the shade, took the kids swimming for a bit next door at NB's house and then back to my house for carrot cake (store-bought but still good!)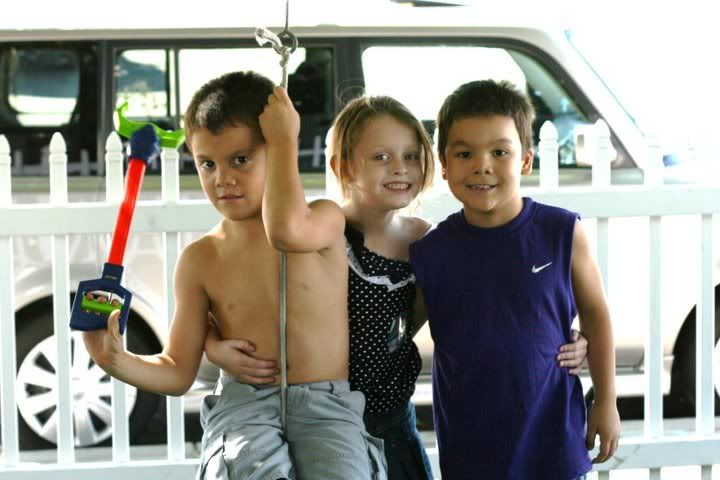 NB took this one of the kids playing in the yard
I had the wise idea to hand my camera to the kids...blame it on the margaritas! Well you know if ONE kid gets the opportunity to take a photo then the next kid wants to take one and then the third wants his chance too! Generally I'd be pretty nervous handing over my pricey Canon to a 5 year old but they were all very good with handling it.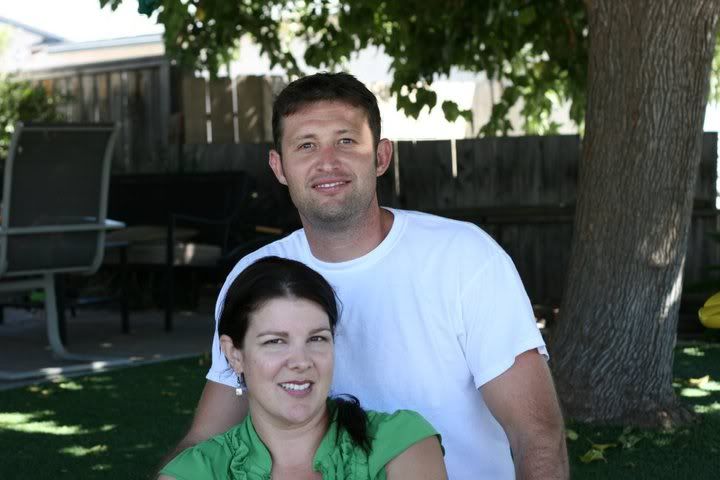 Taken by the 5 year old, not too shabby. That's me & NB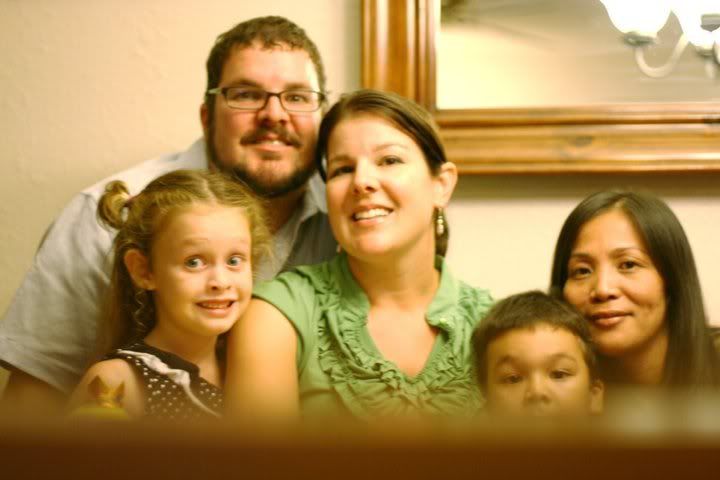 Taken by my 6-year old son, he got a little too much of the shelf in there at the bottom but I love NB's daughter's expression in this shot! That's my brother with me and my sister-in-law and nephew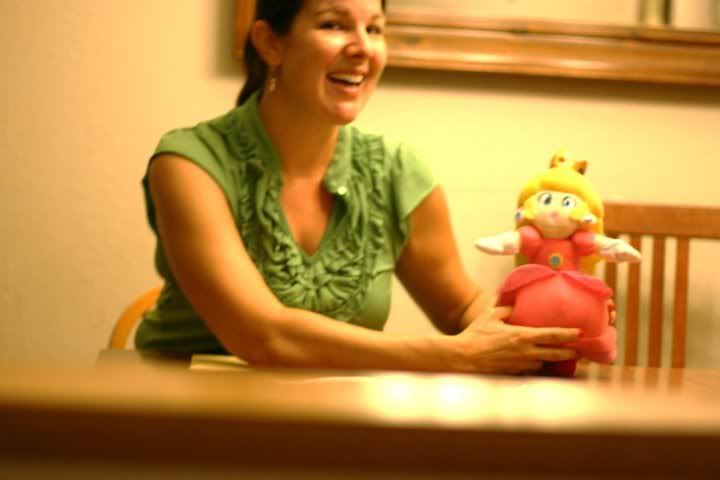 Taken by the other 6-year old, she requested I pose with her Princess Peach doll
So on my "real" birthday, which was Monday (Labor Day), we went to the zoo and then to lunch at In & Out for burgers and milkshakes. Of course, I forgot to bring my camera along for that so you'll just have to imagine the hippos snuggling underwater, the naughty monkey and the grilled onions on my cheeseburger yourself.
Happy Birthday to me...here's to another fantastic year!