Soooooo....
It's my birthday early next week. It falls on Labor Day this year, which is nice because that means I get the day off!
I'm in a celebrating mood. I LIKE my birthday (though not necessarily the whole "getting older" part). I like that my family gets together even though I've told them this year they are not allowed to go the easy route and just order pizza! I always like to go all-out and plan parties but seems that others don't
quite
enjoy the process as I do and my birthday (since it falls around a holiday weekend each year) is usually lumped in with a bbq that just
happens
to include store-bought cake *wink*
So, I have no idea what they will be planning for me this year. I just know that I won't be eating
pizza
(right everyone? RIGHT?)
Here is my Five for Friday today, featuring Etsy items in a BIRTHDAY theme!
WEHEARTPAPER
Sign the card...
I adore letterpress and this birthday card takes the cake. The range of colors is so pretty (I'm a sucker for the lime green!).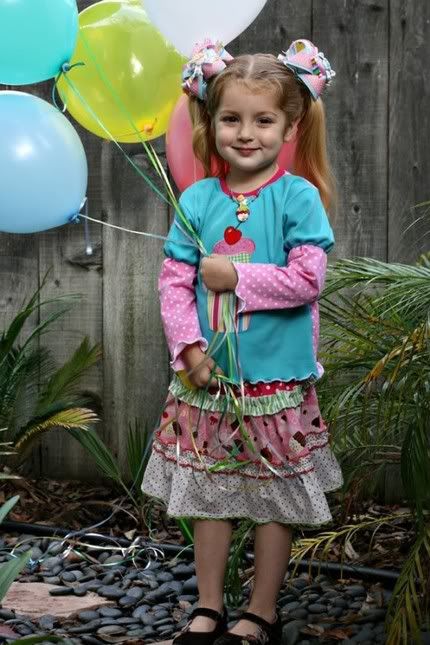 PAINTEDBUTTERFLY
Get dressed up...
If you are a little girlie, my cupcake appliqued tee and coordinating twirly skirt is just what you need to bring some fun to the party!

MINIKINSHOP
And if you are a big girlie, wouldn't these charming cupcake earrings put you right into the party mood?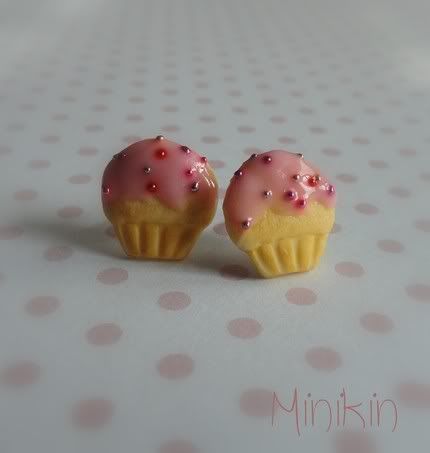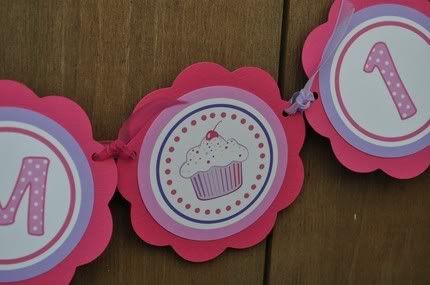 GETTHEPARTYSTARTED
Decorate....
String up a sweet handcrafted customized birthday banner & it's an instant PARTY! Lots of different designs to choose from here, the monkey ones are great too!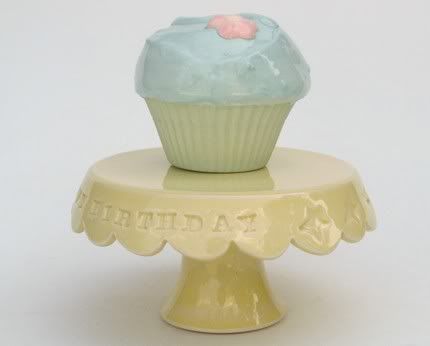 VESSELSANDWARES
Set out the cupcakes...
The birthday girl could have her cupcake served on a specially themed ceramic stand! Wowwy, I love everything in this shop, in particular the azure cake stand, the lacy detailing around the edge is incredible. Any of my family listening? :)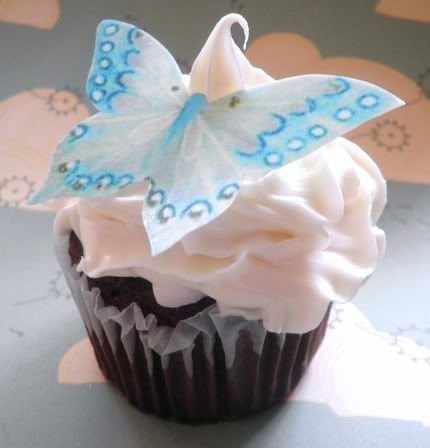 SUGARROBOT
Blow out the candles...
No way, edible butterfly cupcake toppers?! Just beautiful, simply beautiful. Lots of other designs including some personalized fall leaves.
Thanks Mom, for spending her Labor Day so many years ago laboring to bring me into the world!