I have curtains hanging in my bedroom that are crying out to be replaced. I love the fabric, it's a beautiful brocade leaf print in autumnal colors. But I've had it hanging up for seven years and it never quite had the right effect in the room.
First of all, my ex hung the curtain rod oddly, so it's higher in the middle than on either end and it
bothers
me. Not enough to fix it myself I guess, but even still...
Secondly, the sun shines through the window and instead of the fabric looking rich in reds, greens and golds, it looks so faded out in the daytime that the print is unrecognizable.
Lastly, I'm just TIRED of the style. I'm tired of the olive green walls. And I'm tired of the 70's end tables that were hand-me-downs from my parents. I want to redo the whole thing, but I don't plan on living here too much longer (fingers crossed) and don't want to change anything with paint and fabrics until I have a new place to call home.
So I've been stock piling some of my favorite fabrics, in the hopes that eventually I'll have a new place to decorate head-to-toe. Picture this...sofa cushions with coordinating floor pillows for the kids and fabric storage bins on the bookshelf. Dishtowels in the kitchen with a matching apron, placemats and napkins. Curtains in the bedroom with coordinating decorative pillows and a quilt at the end of the bed *sigh!* I can't wait to start!
This is one of the fabrics I chose.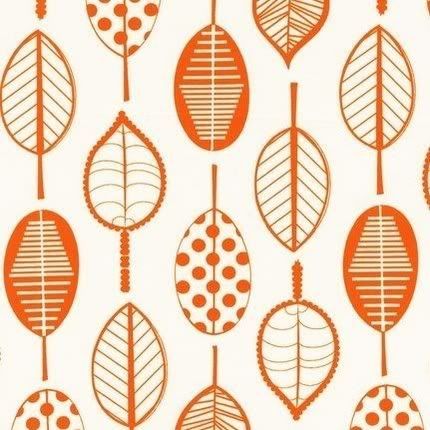 NO IDEA where I'm going to use it yet, but I love this leaf print. I've always been attracted to leaves in home decor. I purchased the bamboo/cotton blend fabric with a yellow colored leaf but I've also seen it available in green & this orange.
So here is the
FIVE FOR FRIDAY
, inspired by the first few days of fall and autumn leaves that will soon be dropping!
Find the orange leaf Robert Kaufman print fabric here!
TAILORED TADPOLE
SAMMI84
Ohhh, these are so pretty and delicate and elegant! Available in either silver or gold, there are plenty of really gorgeous pieces in the shop (I'm partial to the matching earrings...as well as a LOT of other beautiful things here!).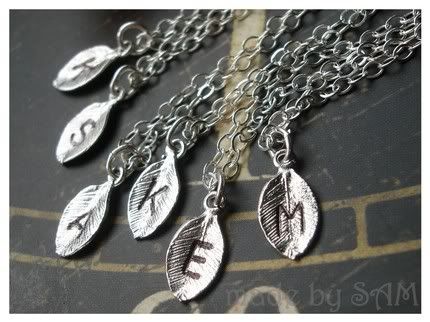 SUGARSKULL7
The handcarved leaf rubber stamp is totally customizable, from the name & address personalization to the shape and size of the leaf. Lots of unique stamps to use on your return address, crafting, scrapbooking or card making. Kids love stamping too, and there are some really cute designs here.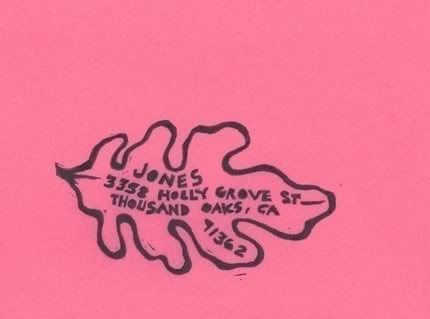 PRETTYMYDRINK
My favorite lime green is paired with handpainted leaves and a little bird (love those too!). This is a grown-up mug. Very modernly sophisticated, I image filling it with some hot cocoa, a few marshmallows...and a nip of peppermint Schnapps!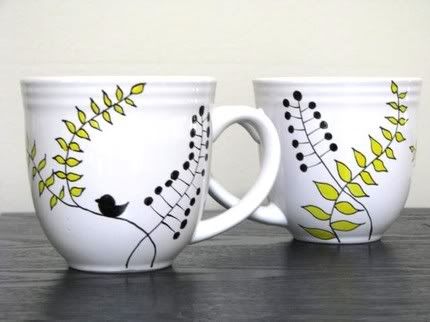 GREYWOLFGRAPHICS
This set includes ten whimsical leaf wall decals. You can customize the colors and place them where ever you desire. I think they would look so elegant over a doorframe. Or as little accents in the kitchen along the backsplash or above the stove.