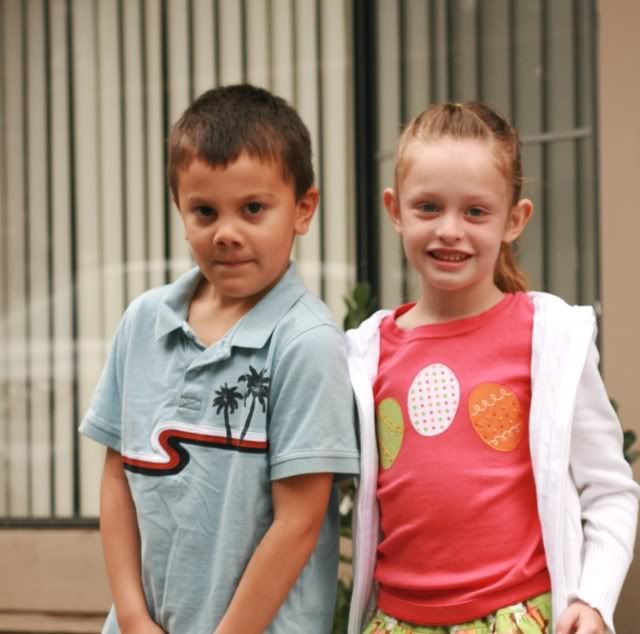 On Sunday this past weekend, Danny's mom picked up the kids to take them to a special company sponsored Easter party.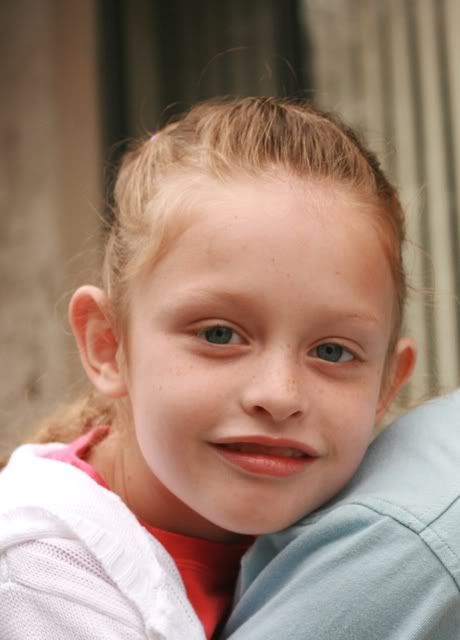 The Girl's skirt is from a
Tie Dye Diva pattern
. Love this skirt pattern and plan on making lots more (it is so full and twirly and has attached bloomers underneath!).
I've had this sweet bunny print fabric for about three years and never had the chance to use it before so this worked out great! And I found a perfectly matched polka dot to pair with it for the ruffle and underneath bloomers.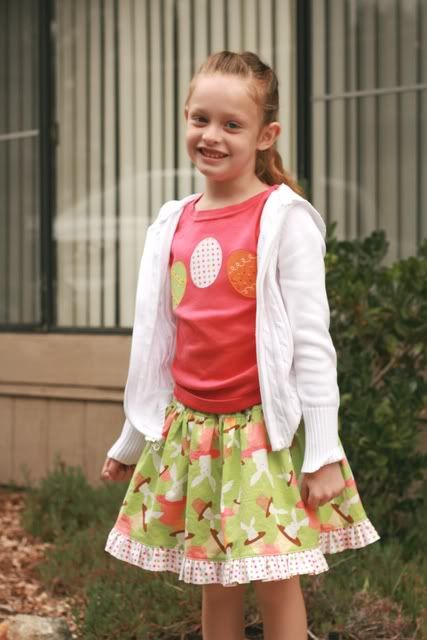 The tee was my own creation that I mustered up the energy to finish on Saturday evening so it would be ready for her on Sunday morning.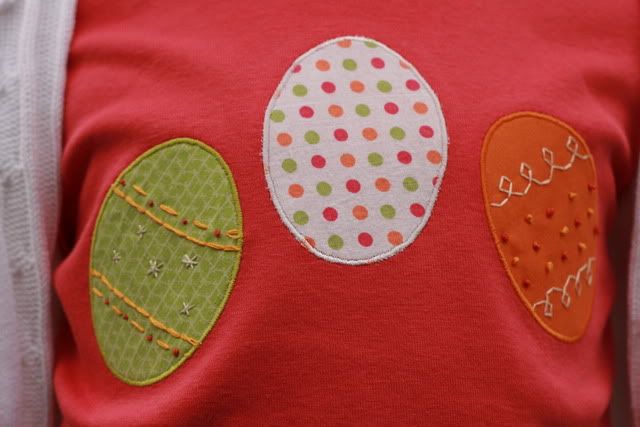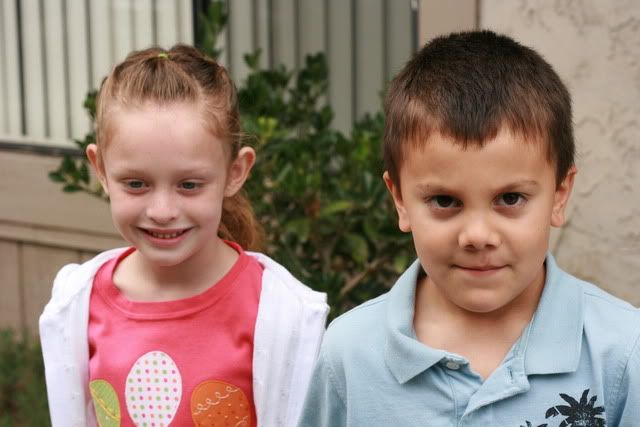 There were rides...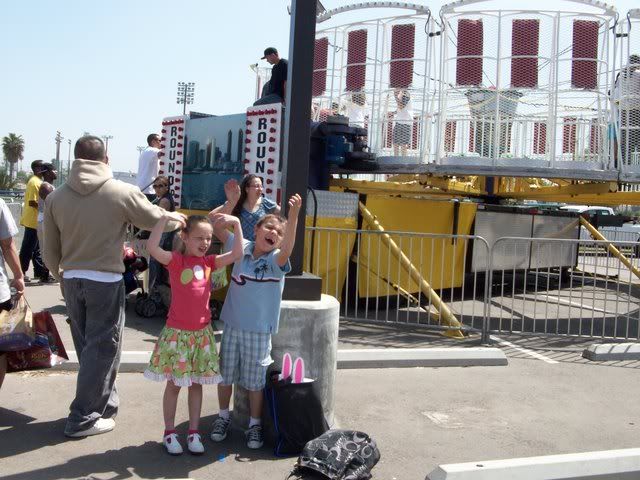 There was rock climbing...
There was an egg hunt...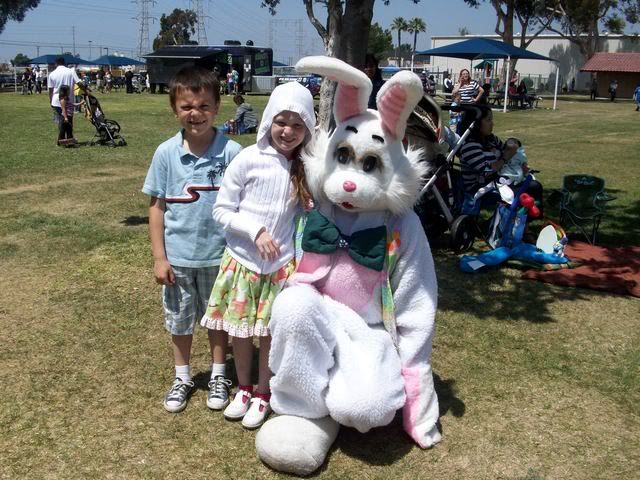 There was great fun had by all!
Looking forward to more Easter festivities this coming week.