BABY - times three!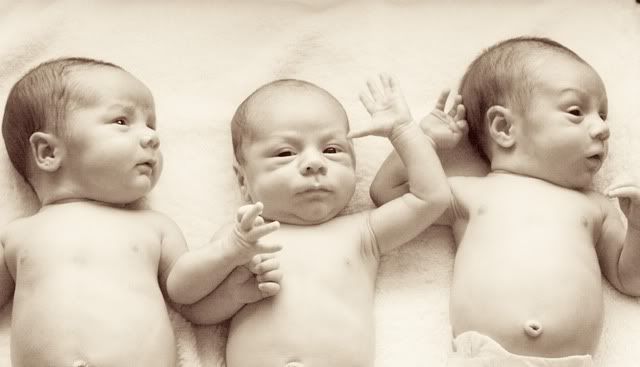 My cousin invited me to visit her 5 week old triplets and of course, I had to bring my camera.
The babies were sleeping when we first got there but once one of them awoke, pretty soon they were all up. They were all so sweet, quite content just to be held and even happy to just lay down and look around.
Our first little guy was our happy photo tester, so easy to move around and furrowing his forehead with each pose.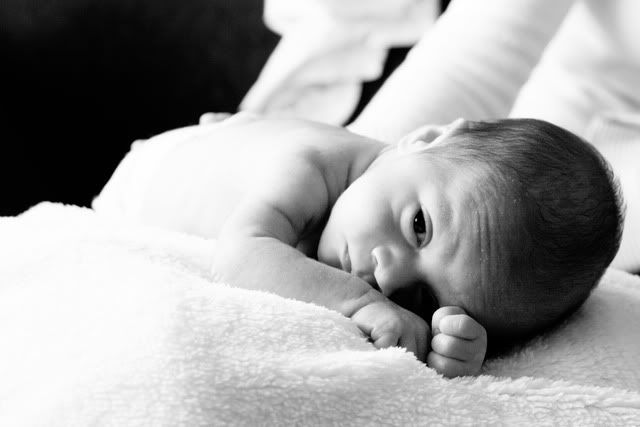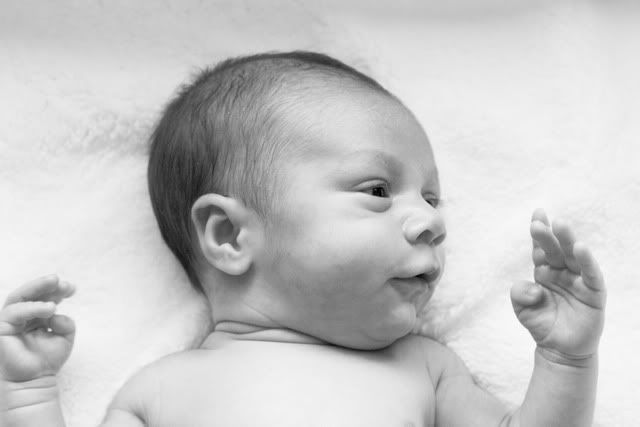 Logan
Our second little guy even gave me a few smiles! He's the most filled-out one, which I expect the other two will start to resemble in a few more weeks.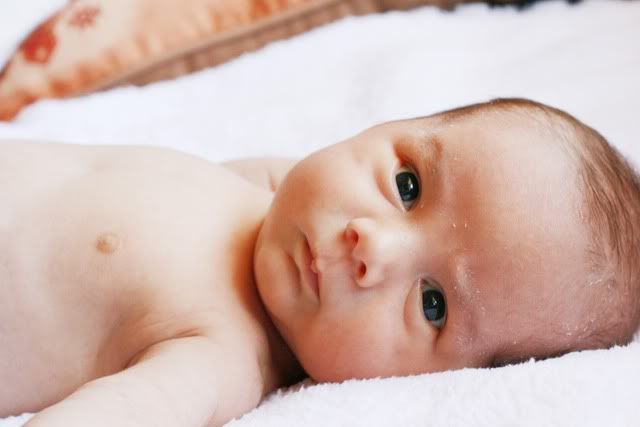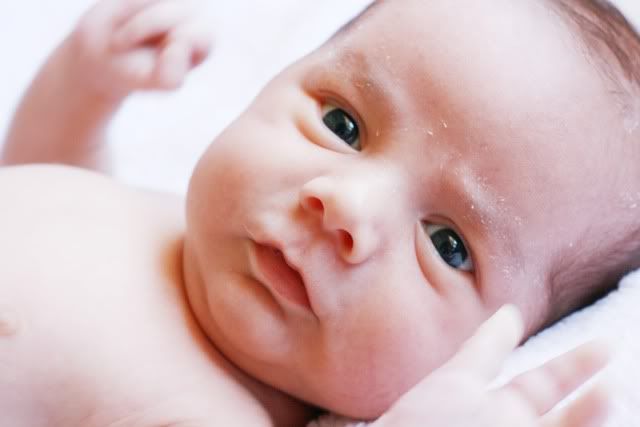 Hunter
Baby girl was the last one to wake up and didn't even need a bottle, she got right to work with the photo shoot. Once she got her thumb in her mouth though, she was out for the count!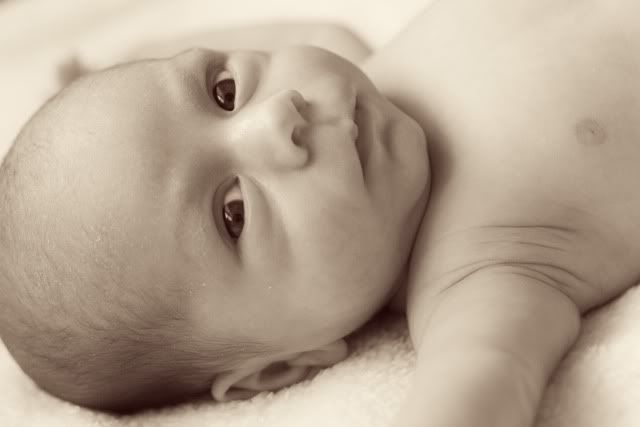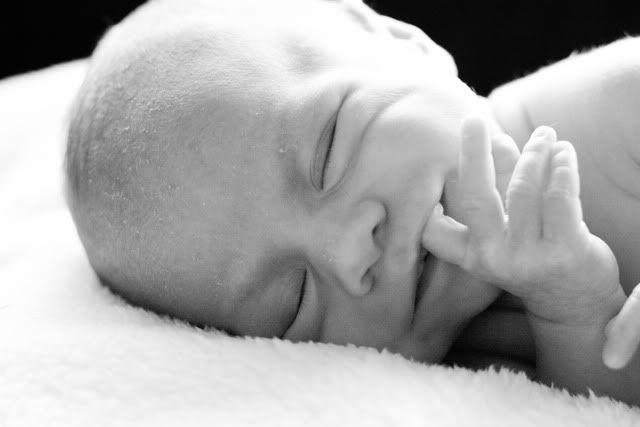 Hailey
I can't wait to capture these itty-bitties as they continue to grow and change!