These are photos of our Independence Day celebration last year, July 4th, 2010.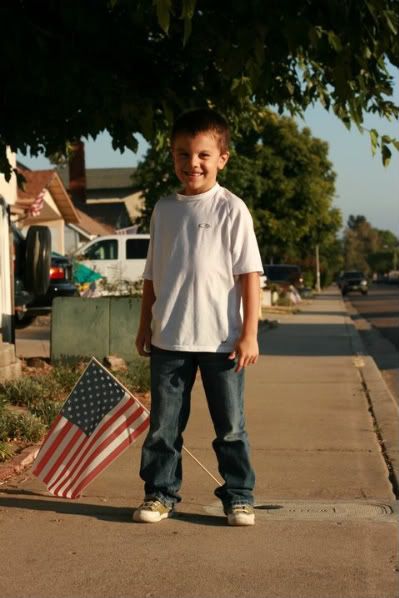 The Boy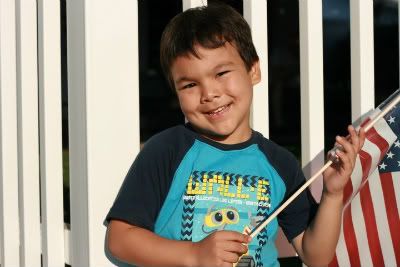 My nephew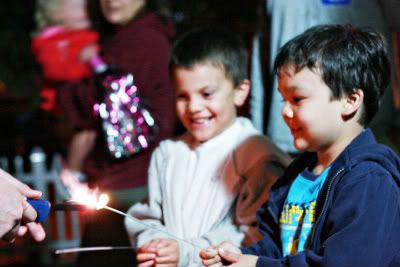 The boys, lighting sparklers
Last year, we swam, barbecued, watched fireworks and sat in the shade. The next day my (future) husband left to visit his dad in another state for two weeks and The Boy and I went to the County Fair.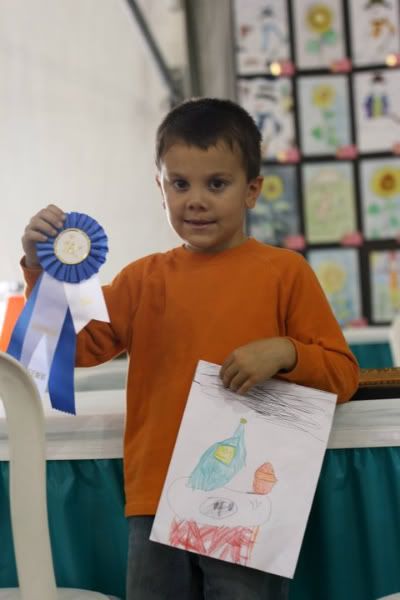 And that was 2010.
And now for 2011!!
But you'll have to use your imagination because sadly...
I forgot my camera at home this year.
Yeah, so my parent's house is only about 7 minutes from my place but I just couldn't bring myself to drive back home for anything.
I'd been up since 11pm the night before, preparing food and my feet and hips were absolutely aching from being on my feet so much, I was ready to relax & put my feet up and not go
anywhere!
The Fourth started off at 7:30am like this:
Danny was my kitchen chopper, cutting vegetables for pico de gallo and making guacamole. I'd put a pollo asado marinade on the chicken legs the night before and broiled them up that morning. I also made baked beans from scratch and baked and iced
red/white/blue cupcakes
.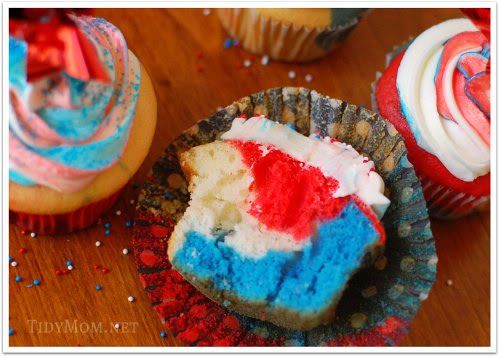 Photo courtesy of Tidy Mom Blog
We took everything over to the parents' house. We started off with the lunch that Danny and I prepared at his mom's. Alongside the
Pollo Asado chicken
, we served the tortillas, guacamole, pico de gallo and chips. My sister in law also brought her famous shrimp & pork pancit, which was a big hit.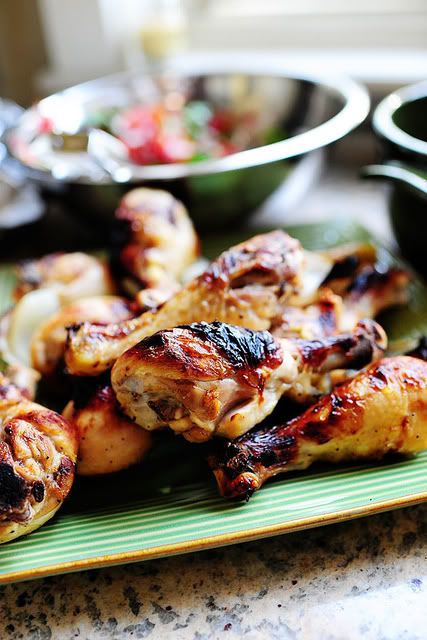 Photo courtesy of The Pioneer Woman
Afterwards the kids (and many of the grown-ups) went swimming and my mom & I sat under an umbrella and chatted.
Insert photos of kids swimming from previous summers here...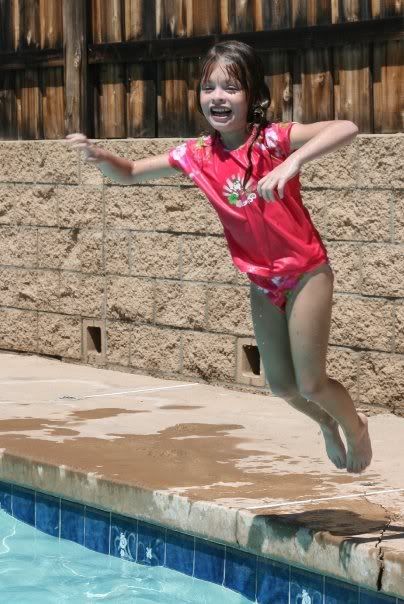 The Girl last summer, she was there this year swimming away...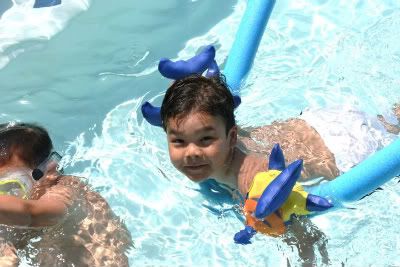 My nephew was there this year, and he had a pool noodle again but he didn't need arm floaties this time, he's learning how to swim alone!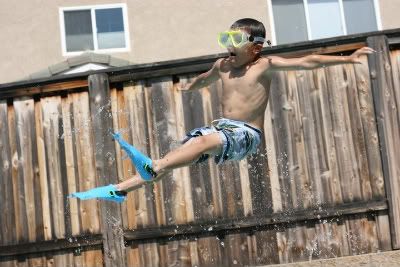 The Boy, soaring through the year last summer. I'm sure we had a few duplicates of this photo this year too.
After the kids were out of the pool, I made this
Patriotic Drink recipe
for everyone. Very light and refreshing (and super-cute!).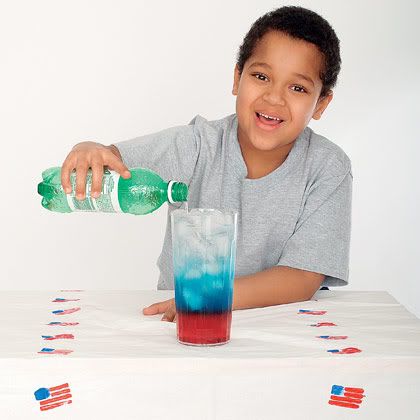 Photo courtesy of Family Fun
We ate dinner at my parent's house, with my brother and sister-in-law in charge of breaded pork loin, burgers, dogs and I baked the beans in the oven and toasted burger buns.
With fireworks still 90 minutes away, we headed home to get the kids ready for bed. After quick showers and pjs, we took them outside and just down the block to watch the city fireworks show that takes place about 2 miles away from our house. Within ten minutes after the show the kids were in bed, asleep.
Pretty disappointed that I forgot my camera on what would have probably been a 75+ photo day. Oh well, there's always next year!