My husband is busy today, tiling my parent's living room. They spent last week tearing out carpet & baseboard and last night buying the tile and putting together the fancy new tile saw. Right now I hear the noise of lots of scraping, mixing, cutting and general busy-work chatter between him, my brother and my dad.
The Boy and I are here, just hanging out until we can decide what in the heck we want to do with ourselves today.
He's watching some annoying kid's show on TV and I'm perusing old photos on my parent's computer.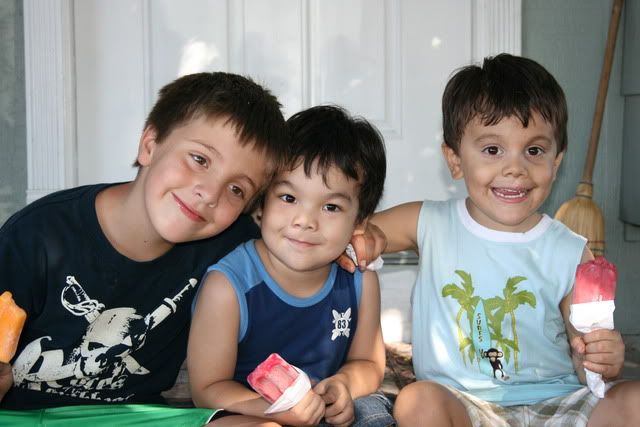 I love this one of the boys eating popsicles on the front porch a few years ago. I have this as my mouse pad, it's always been one of my favorites.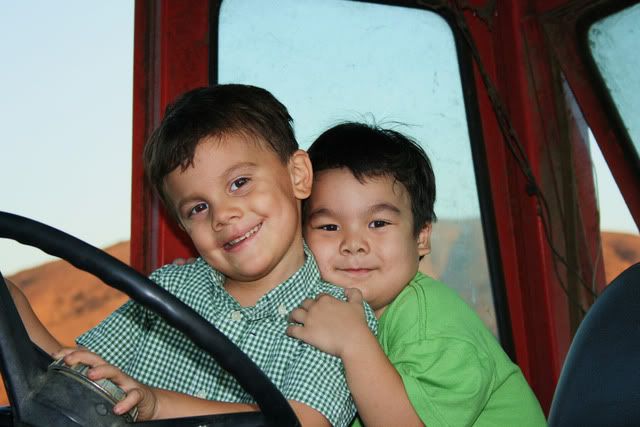 And the two cousins in a tractor at the pumpkin patch. Such adorable little faces...and chubby little hands!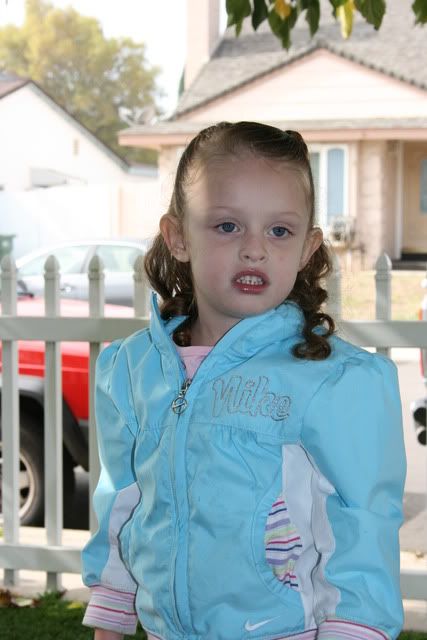 This is The Girl, about a year before Danny & I started dating. At this time, she'd been coming to play with the boys for a while in my parent's front yard. Check out those ringlets, most of her natural curls are gone now.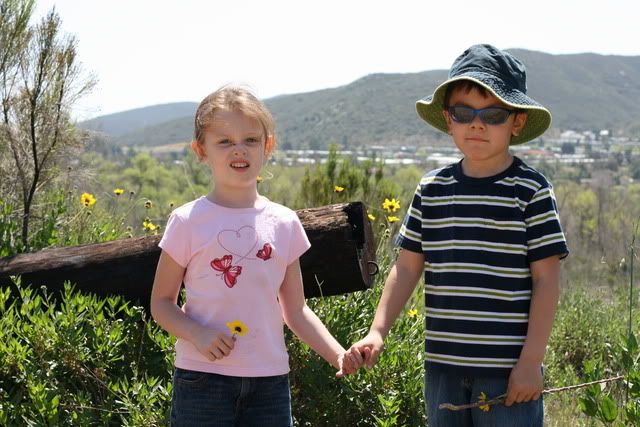 This was the first outing we took with the kids once we started dating. We took them for a hike on a nature trail a few miles from our house. I have this photo framed in our house. I'm not sure we could
ever
get them to voluntarily hold hands now!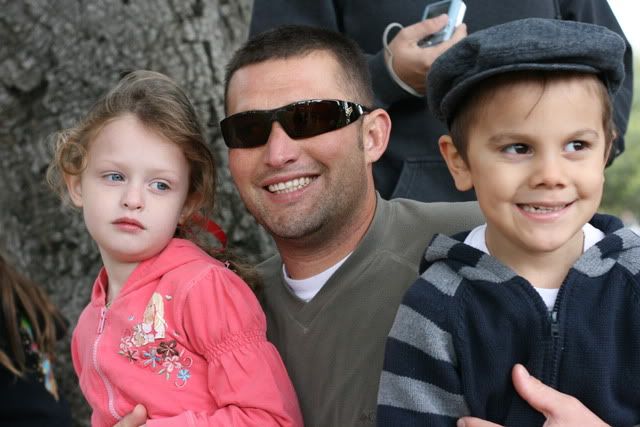 And this one was at our second outing, an Easter weekend egg hunt at the lake. Look at the chubby baby faces on these kids!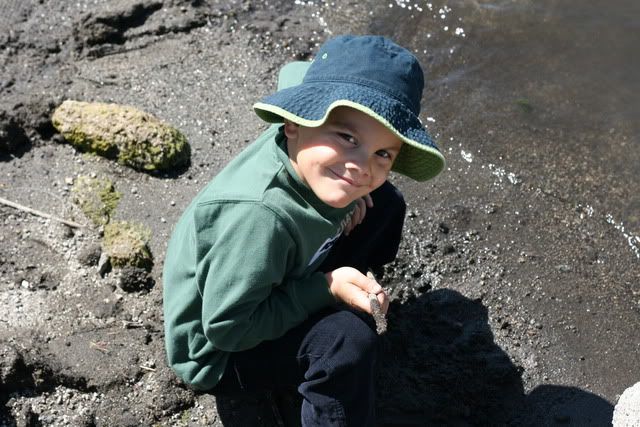 This was taken on The Boy's first fishing trip, when Danny introduced them to Lake Morena, worms, bait and trout.
Ahh, memories!