My cousin brought over her triplets for a little photo session in my parent's front yard. I've said this before....They have the perfect yard for portraits. There is a huge tree that makes the greatest open shade for capturing light in the eyes. The babies were having a blast rolling around on their blanket.
Here are the babies at 6 months old. They are really pushing up from their stomachs well and rolling back and forth. Can't wait until our next photo session, I bet they'll be sitting up!
This is the "big" guy. He has always been eager to please with big smiles and eye contact.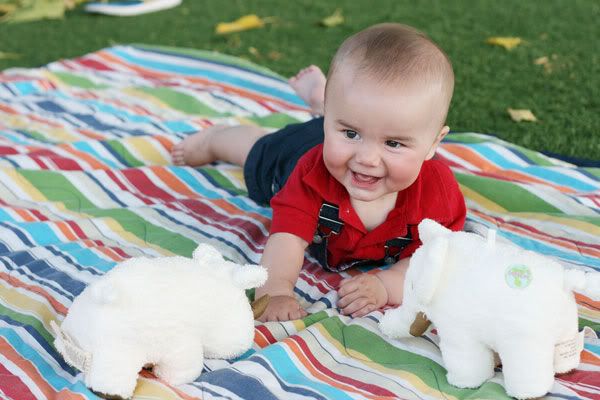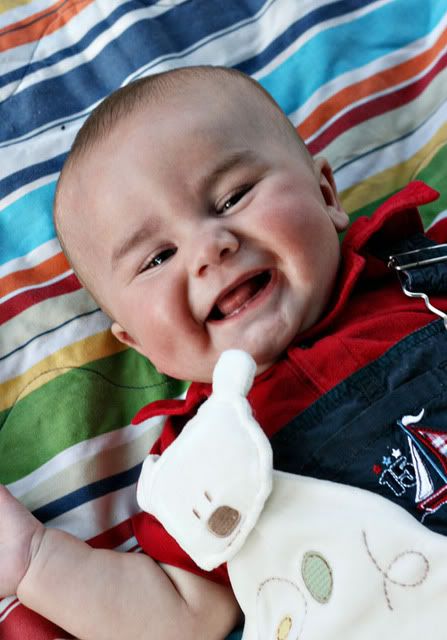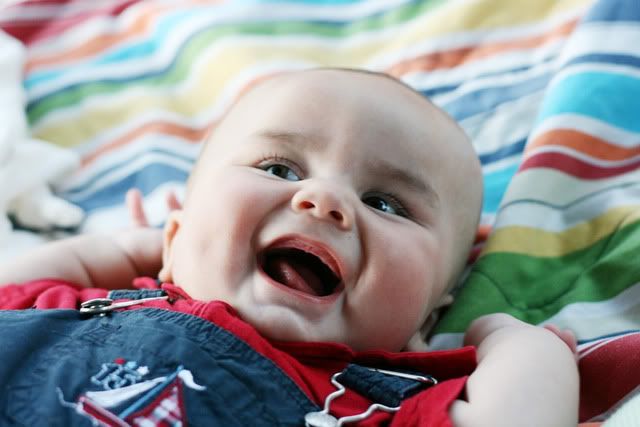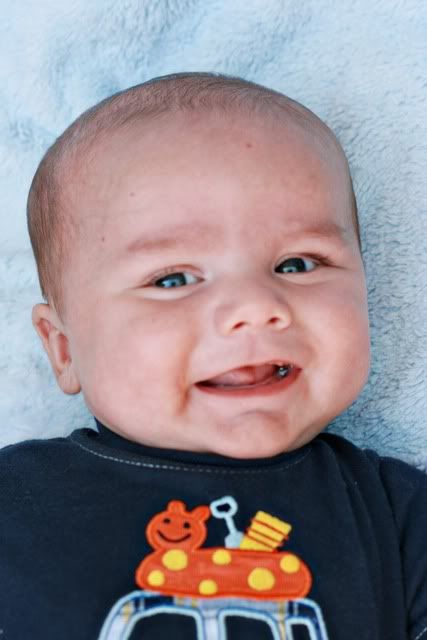 3 months old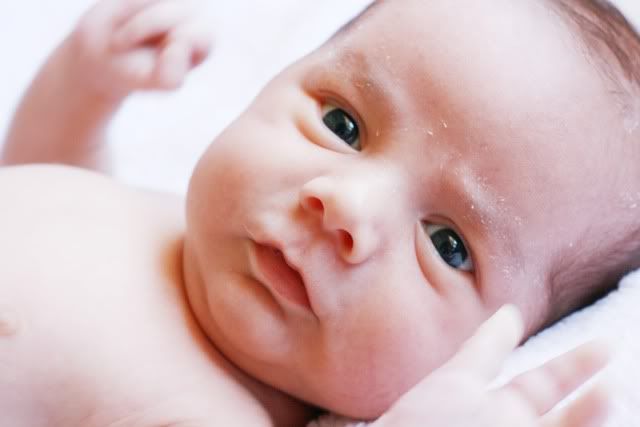 About a month old
This little lady is a tougher nut to crack, she really makes you work for any smile. Her mom says that smiles are only to be had from this one when Daddy is around!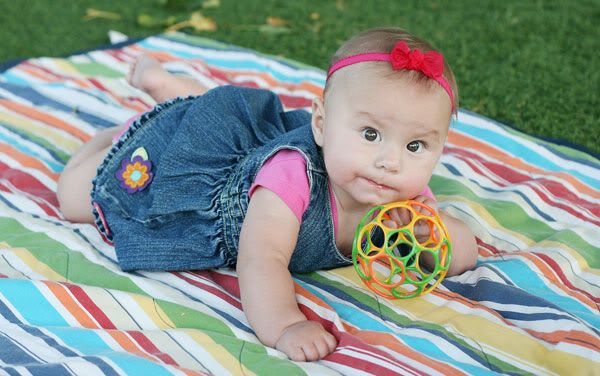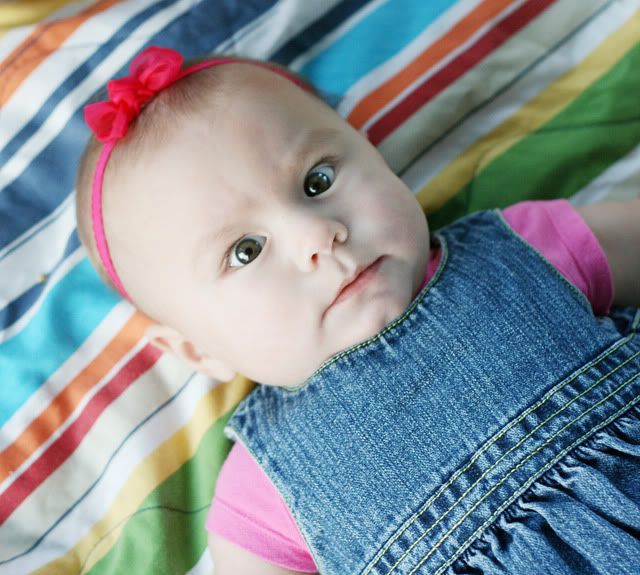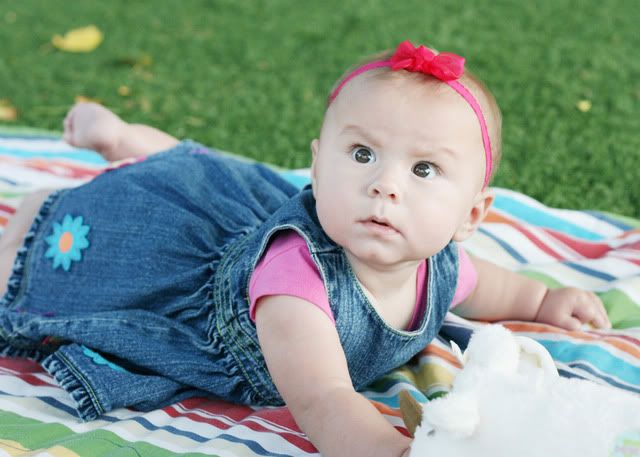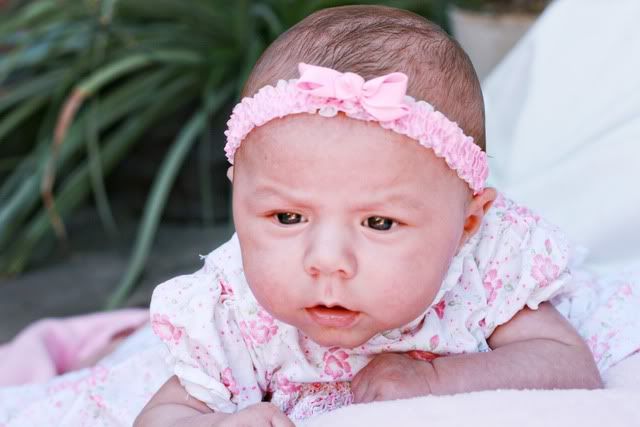 3 months old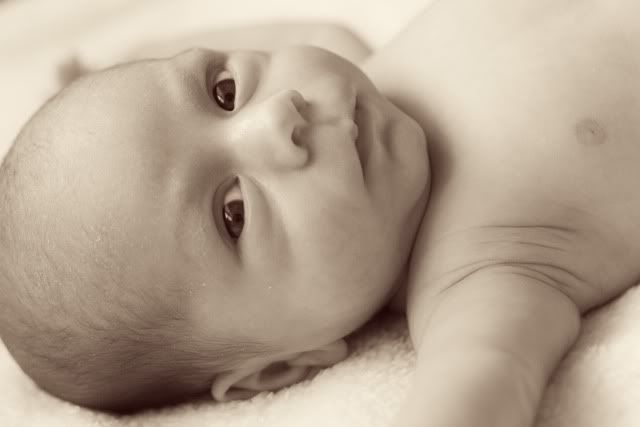 About a month old
This guy has really filled out and developed a lot in the last few months and was so happy to laugh and smile for me this time. And he was showing off that he's the first of the triplets to have two shiny white teeth!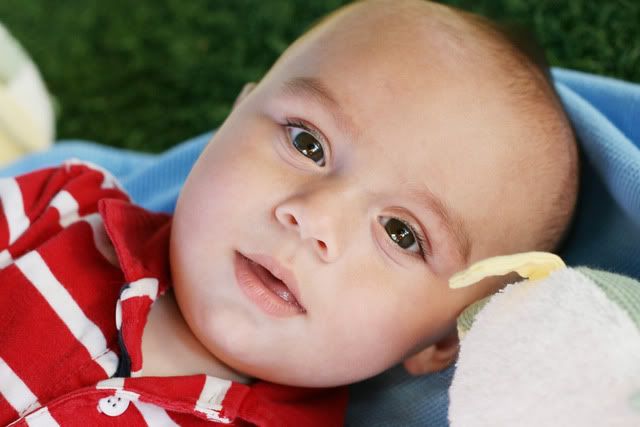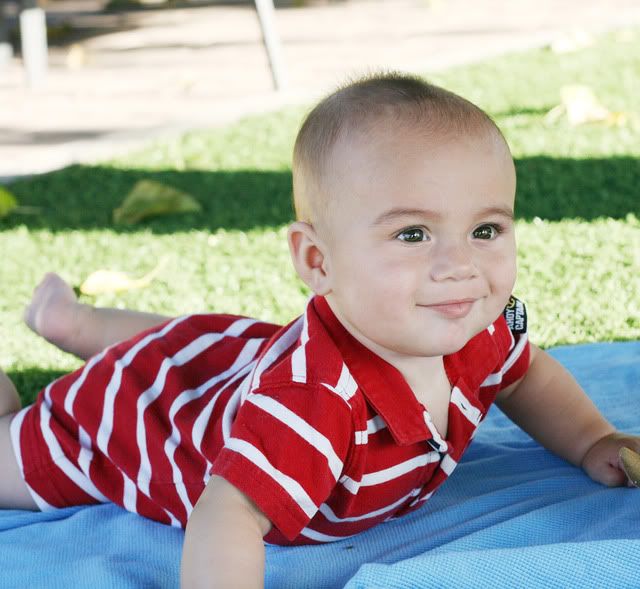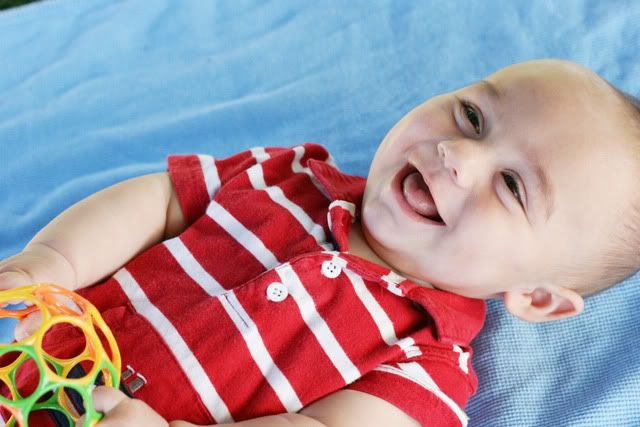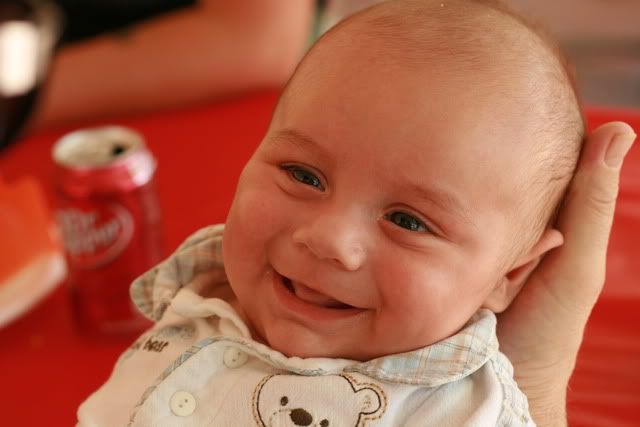 3 months old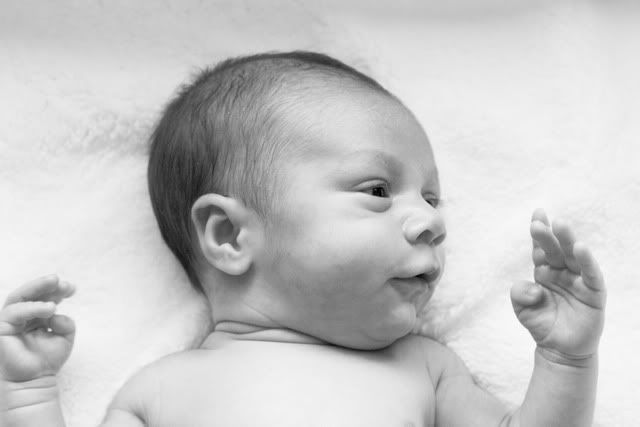 About a month old