We are looking forward to a fun weekend of Halloween activities in our house!
My buffet is nicely decorated with pumpkins that the kids chose from the patch, a Halloween countdown calendar, a jar of candy corn, seasonally colored candles and some pretty brush that my husband found on a nature hike by the lake.
My Autumn-themed buffet this month
We kick start the festivities with a Halloween party at a relative's house. This will be the first time the kids will wear their costumes. I still haven't seen them all put together yet, so I can't wait to see how they look with accessories. Still need to complete their head scarves, but honestly it won't take too long. I just need to carve out the time in front of the sewing machine to get it done...maybe tonight!
It's been pitch black when we walk out of the house each morning to leave for work and school. The kids have definitely noticed (The Girl asked why we were going to school when it was still bedtime!). I've not been paying attention to what time it's getting dark at night though, I'm usually inside doing laundry or fixing dinner. Hope it's not too dark too early so it won't be terribly dark on Halloween night.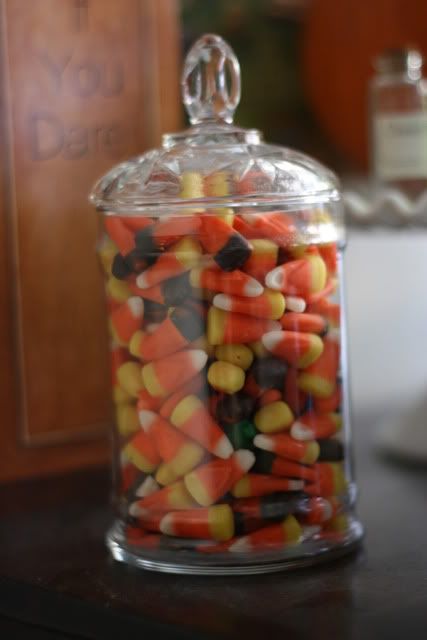 Mmmmm...candy corn!
I am started to feel a tad bit stressed by the things that do need to get done though. Along with work commitments and homework there are always those little things that start popping up along the week: Unexpected doctor visits for the kids and planned doctor's visits for both me & my husband, making sure the kids get their flu shots, decorating the school carnival booth and baking cupcakes for the carnival and an order for three tees on my Etsy site. There just isn't much that I can pass on or put off, so I'm going to suck it up and get it done!
And of course Saturday morning we'll be carving their pumpkins!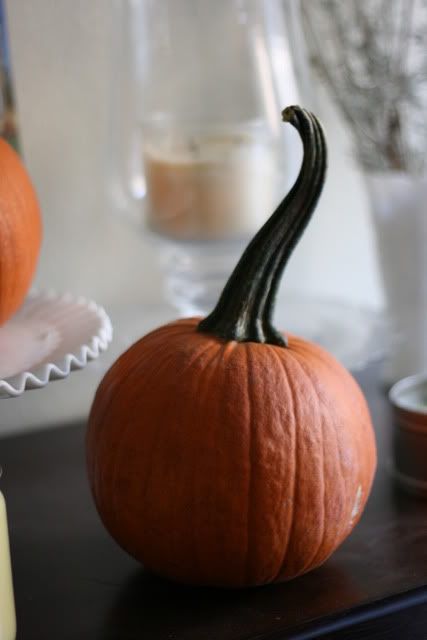 The Girl's pumpkin
Saturday afternoon is The Boy's school Halloween carnival and the kids are very excited about that. A few hours of game-playing, cake-walking, costume-showing-off, candy-eating and Haunted-House-visiting should have them ready for Trick or Treat on Monday!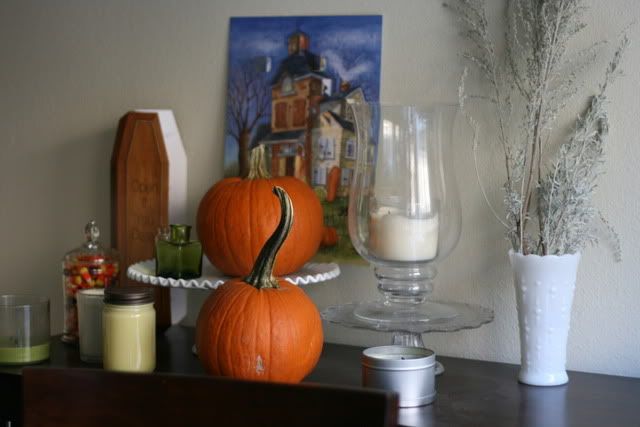 Happy Fall everyone!