Someone snagged my camera this week.
The Boy has been staying so busy upstairs in his bedroom when I'm occupied with the baby.
It's a blessing, honestly, that he has such an incredible imagination and can entertain himself alone for hours.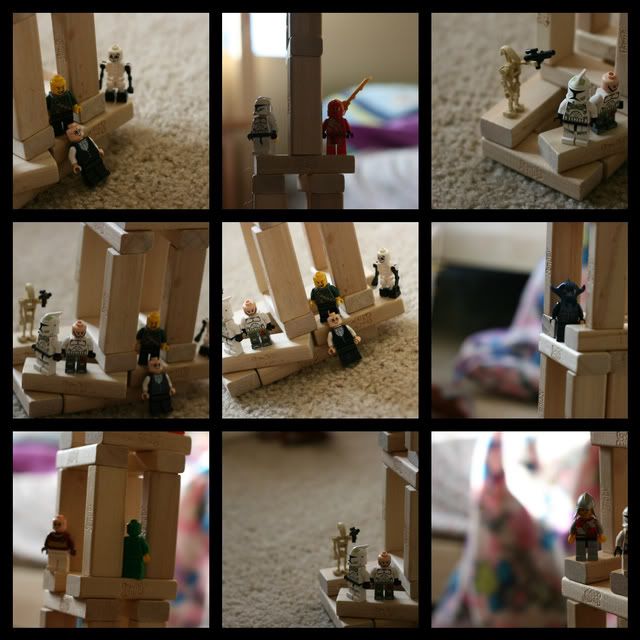 I know it's only been a few months, but there hasn't been any jealousy about having to share me with the new baby. It is a challenge to spread myself all around so I think it's an advantage that The Boy is 8 years older and can do his own thing. And he likes doing his own thing anyway, like building these fantastical Lego and Jenga creations.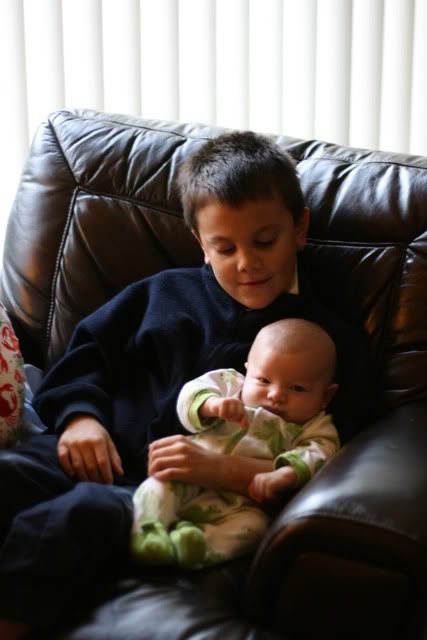 In the mornings, if we have time, The Boy takes care of Baby D so I can get dressed. He is always asking me many many times during the day to hold the baby, to touch him, to kiss him, etc.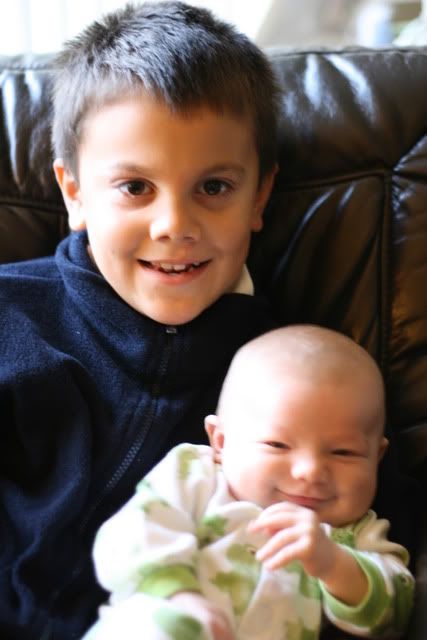 I think it's a wonderful bonding for them and Baby D is absolutely thrilled with his brother. The Boy is great with holding him and very confident even when Baby D starts to cry.
I'm going to miss these slow mornings when I go back to work in a few weeks.