There is a special feeling you get at those homespun kid's school programs.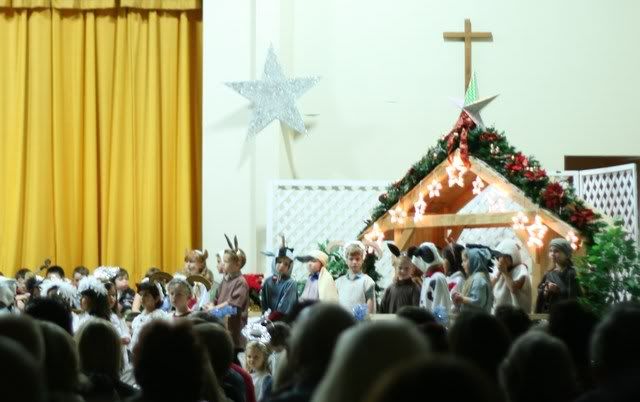 The Kindergarteners dressed like barn animals in front of the manger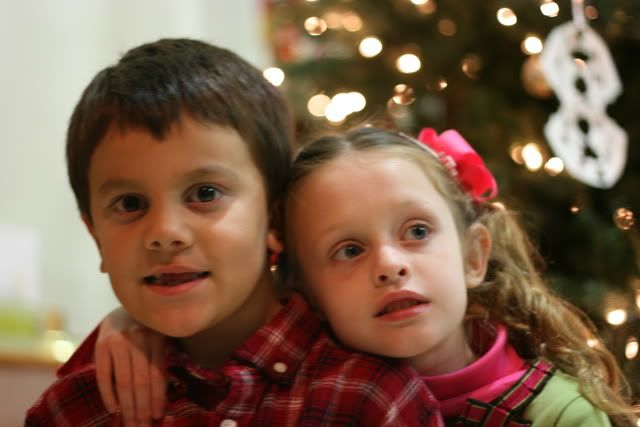 The Boy and The Girl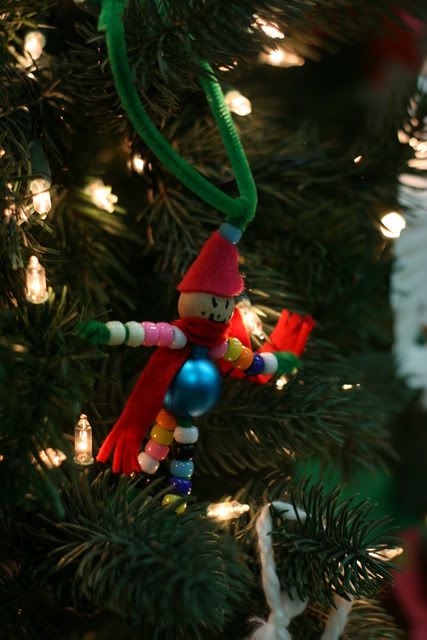 An ornament my son made for the school tree
You know what songs they will sing already because you know most of them by heart.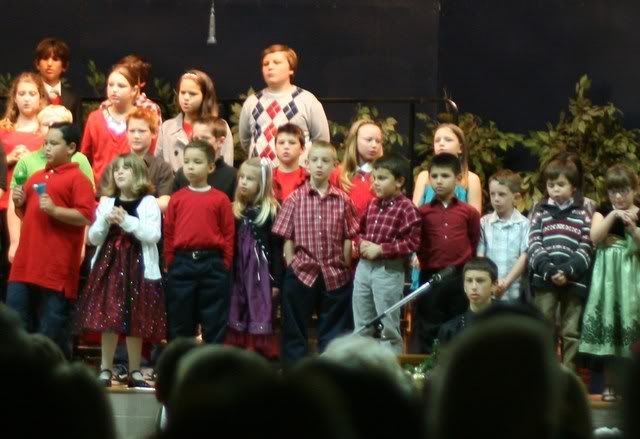 Singing and clapping along to Feliz Navidad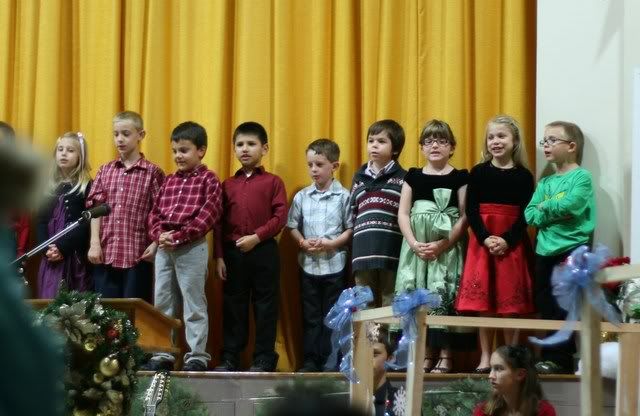 Our sweet first graders
And you know that they'll end with We Wish You a Merry Christmas.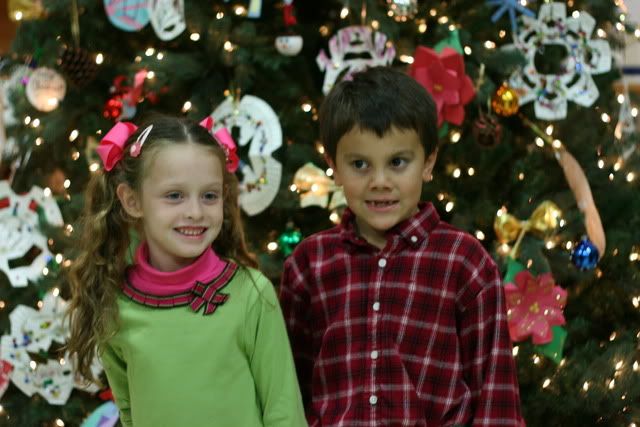 The Girl and The Boy in front of the tree