It's a little too late to get Valentine's gifts ordered, but I'm still drawn to these basic black, white and red colors to celebrate the month of love.
Done up in polka dots and damask with cherries tossed into the mix, this is a rich, fun, whimsical yet sophisticated look. A little goes a long way or you risk looking
too
retro but a splash or two in the kitchen can be a lot of fun.
Check out this week's FIVE FOR FRIDAY -
APRON QUEEN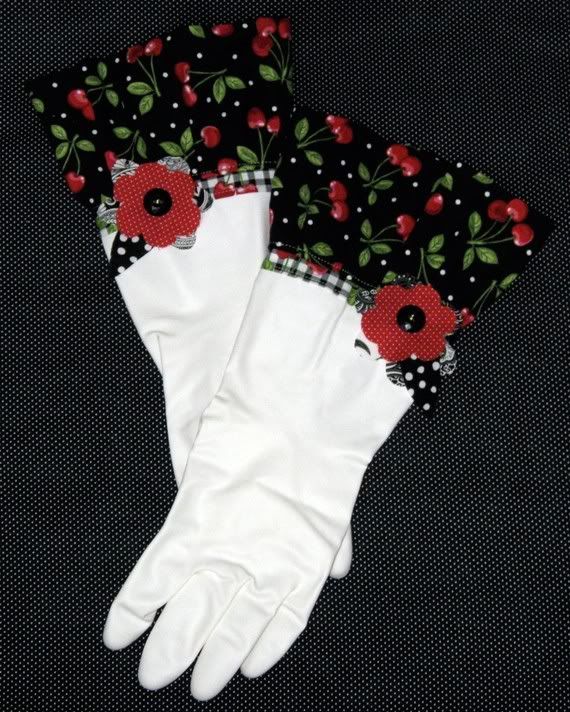 Hey, why not elevate dull kitchen tasks like washing dishes (blah) or scrubbing out the fridge (ewww) with gloves that make it (sort of) fun!
LITTLE BIRDS BOUTIQUE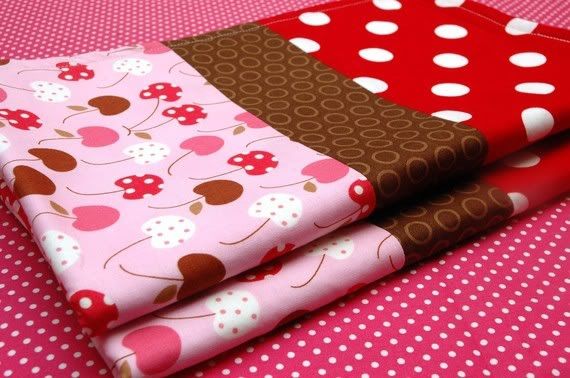 Happy, bright towels hanging in the kitchen make me more...well, happy & bright! I always seem to have a dishtowel laying on the counter to dry hand washed pots and pans, why not have something pretty? I love this mix of pink with brown and the surprise red and white polka dots. These are simply fun.
TIFFINY DESIGNS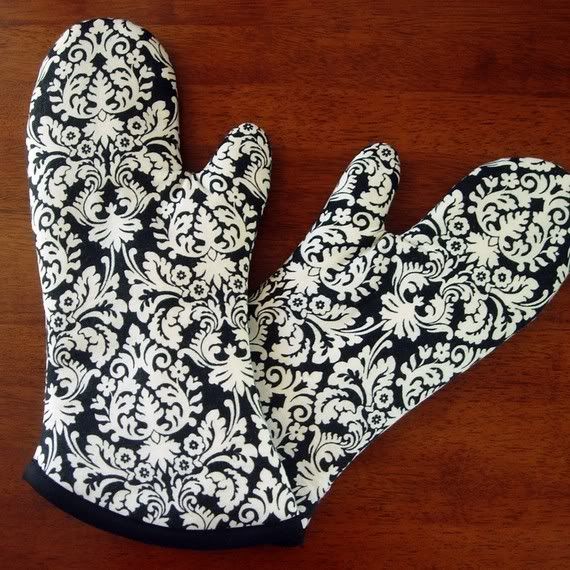 Too elegant to be relegated to a kitchen drawer, set these out for all to see. There is a good selection here, including some made for larger hands and in prints that are man-appropriate.
BOOJIBOO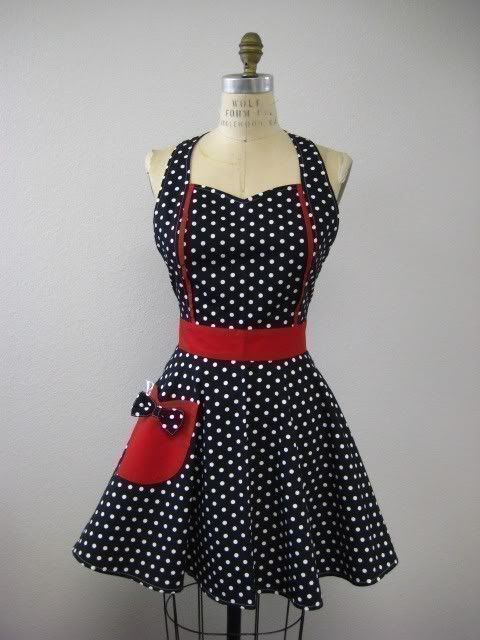 Come on, do you think I could get away with wearing one of these retro-styled aprons over a dress this summer? Seriously, they are all so precious they must escape the kitchen sometime, don't you think? So...maybe not to be worn out and
about
, but they are so dress-like, just picture a dinner party or barbeque; you'd look so cute in this!
2 PEARS POTTERY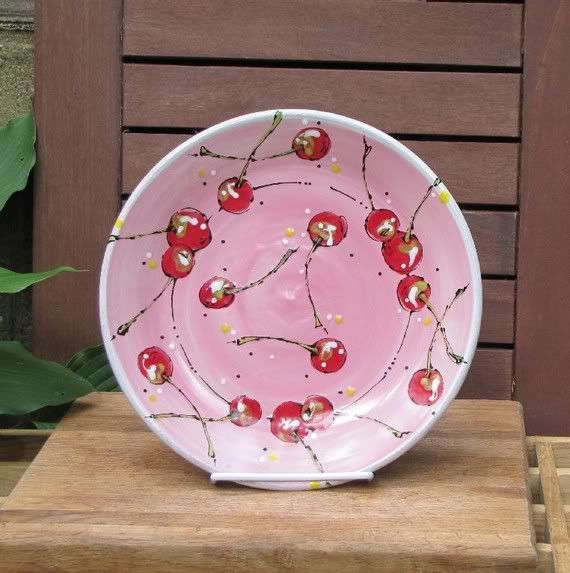 And some pink for good measure! This sweet dish is food-safe, microwavable and dishwasher safe. I love the free-form look of the cherries, they look good enough to eat!