Those of us who live in a climate unaffected by all the crazy snow storms and blizzards currently dumping across the country have no idea what the rest of you suffer with. Truly, we don't, unless we've lived in it before. I've never lived anywhere that it snows. In fact, I've only ever seen or been in snow a handful of times.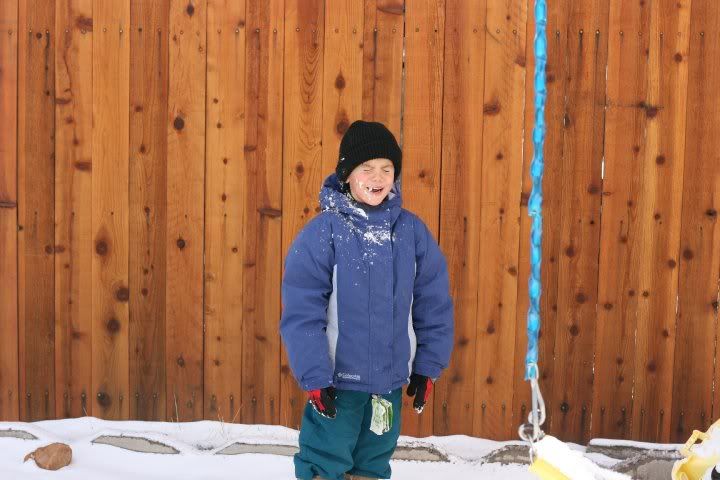 I recall a few times as a kid, my parents took us up to the mountains to play in the snow. When it snows in San Diego, that means one of two things.
1. You might find a full foot of snow, hurray! You can sled down the hillside in your trash can lid! Since you don't have snow pants, waterproof gloves or snow boots, you'll have to change your clothes in the car before driving home because you will be sopping wet and your hands will be frozen stiff.
2. You'll drive the hour to the mountains and by the time you get there most of the snow is melted and you'll be lucky to find any patches of it left in the shade. You (along with the other 150 people who drove up there hoping to find snow) will still attempt to make a snowball with that tiny clump of snow, along with the dirt and twigs that come up, too.
The first time I actually saw snow fall from the sky was just last year, while driving on vacation to Reno. It wasn't particularly thick but it was scary enough for us SoCal natives to be driving in. There was enough on the ground the next day for the kids to enjoy tossing at each other and stomp around in.
I can say that I've never once shoveled snow. My feet have never been inside a pair of snow boots...or on skis or snow shoes either. But they have been inside ice skates, does that count for anything? And I've never experienced a "snow day". I can't imagine getting a phone call from work or school saying that we shouldn't leave the house, to just stay home and take the day off.
I hear varying reactions to the "snow day":
Some people are thrilled! "Yeah, we get to stay home, bundle up, drink hot cocoa, play board games, take naps, and maybe later go outside and build a snowman!".
And from others on the opposite side of the spectrum, "Oh my gosh, I am bored out of my mind! I've already organized my entire house top to bottom, baked cookies, washed all the laundry, played Barbies for two hours, watched all of our DVDs and the kids are driving me crazy! When will the snow end and I can leave my house?!".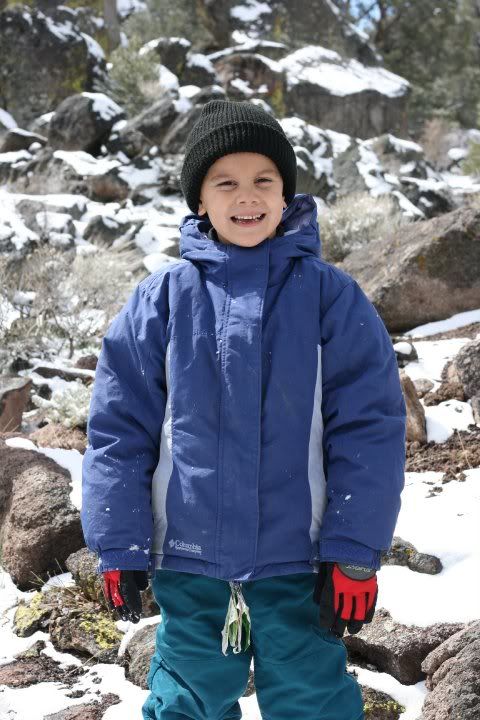 I can imagine that after a few days, yes, it probably does get frustrating to be stuck inside especially if you don't have a well-stocked pantry or you run out of toilet paper or something and have to brave going to the store (if it's even open). But really I think having a mandatory day to just stay home would be great.
I think us SoCal natives, given that we've maybe never experienced a "snow day" would probably be on the bandwagon with the first group. Come on! A whole day (or maybe two or three strung together) to just relax, stay home, hangout with your family...we'd be all OVER that!
In any case, here is the FIVE FOR FRIDAY, all geared towards bundling up against the chill!
DIANE LANGAN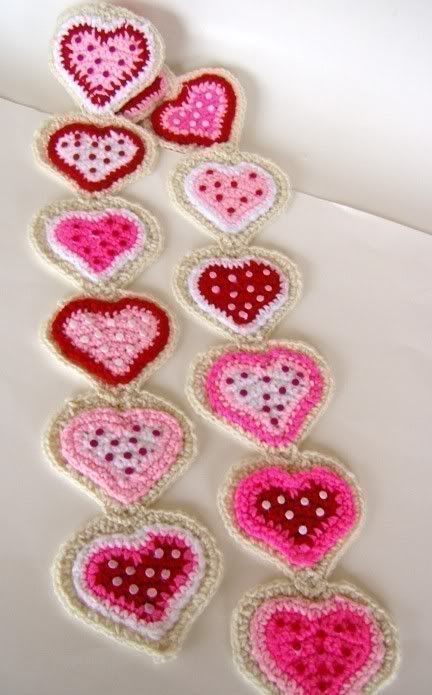 Knit your own cozy scarf that looks just like yummy heart-shaped decorated cookies. Sweet for Valentine's Day and beyond.
PINE TREE LODGE
Oh, you just know that snuggling under this yummy-looking quilt would be not only body warming but heart-warming as well!
HAPPIEST DAYS DESIGNS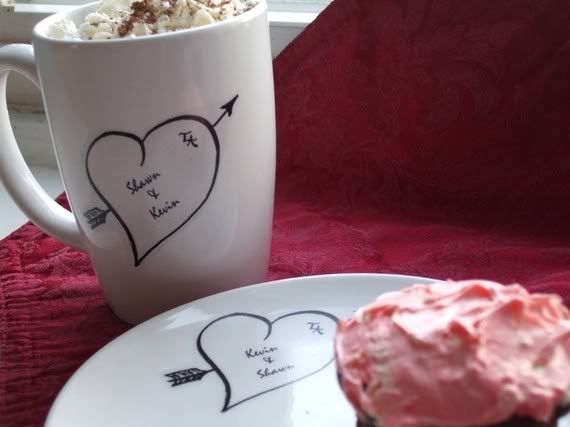 Cuddle with your honey and warm up with a cup of hot coffee, cocoa or tea. These sweetheart mugs are custom personalized (as are the matching plates in the shop).
SWAK DESIGNS
Such a sweet style that could be worn in every season, this can be custom knit in a variety of colors.
HAPPY GIRLZ DESIGNS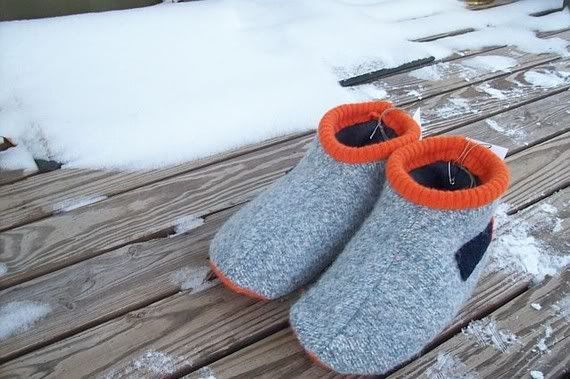 Slip into these felted wool & fleece booties and you're sure to be warmed up heart and sole.