Until I was about thirty, the only watch I'd ever owned had Mickey Mouse on the face. We were a Disney kind of family and I owned plenty of Mouse-themed clothing and household items. I slept on Disney sheets (with Mickey & Minnie in medieval garb in front of a castle), drank from glittery 101 Dalmatian cups and countless Disney character stuffed animals lined my bed.
Starting next Tuesday I'll be starting up a regular Disneyland thread with ideas on planning and creating your own memories at the original theme park. Wish I could include Walt Disney World memories into this, but alas, I've yet to visit Florida (someday...I wish upon a star!).
To get you in the mood for the Mouse, here is my FIVE FOR FRIDAY, inspired by Mickey!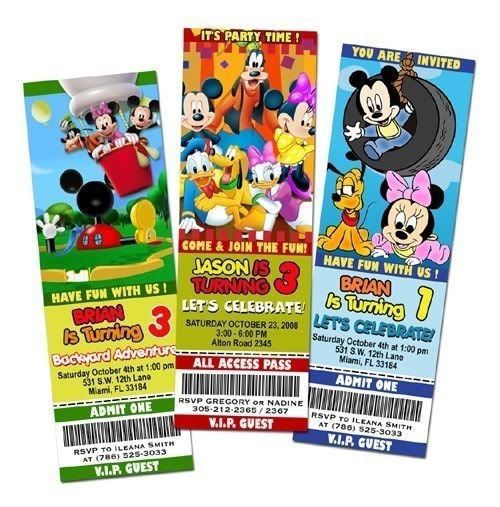 MAGIC DESIGN USA
First up, these whimsical party invites, themed for your Mickey Mouse Clubhouse party (there are a considerable amount of other invites here in other themes as well). You simply print these yourself at home. I LOVE the ticket look, it just makes getting invited just
that much
cooler.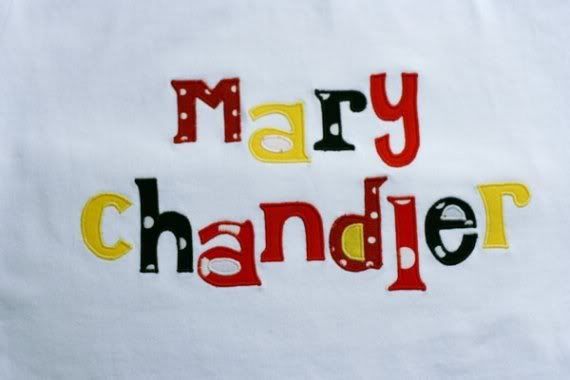 PAINTED BUTTERFLY
This personalized tee is from my own shop, designed in your choice of names in Minnie's signature colors and polka dots. Great for a trip to the park or for a party (and from my experience, kids love having their name emblazoned across their chest!). I have many other personalized tees here, including for St Patrick's Day and Easter.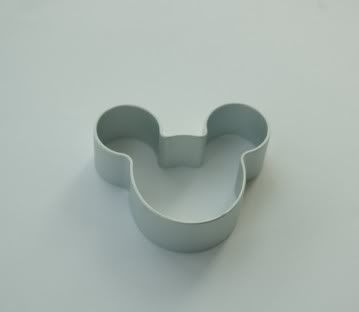 DIY MOLD
You'll have to use your imagination on this one, but this listing is for a simple Mouse silhouette cookie cutter/mold. But picture these ideas: Sugar cookies done up super-fancy with Mickey's full face in icing! (Yeah, that wouldn't be time consuming or anything, right?!) How about, more practical, all in an array of solid icing colors like red and white and yellow? What about sandwiches cut out in Mickey's form? Or a jiggly-Jello Mickey? Or molded Rice Krispy Treats? I'd have a lot of fun with this one!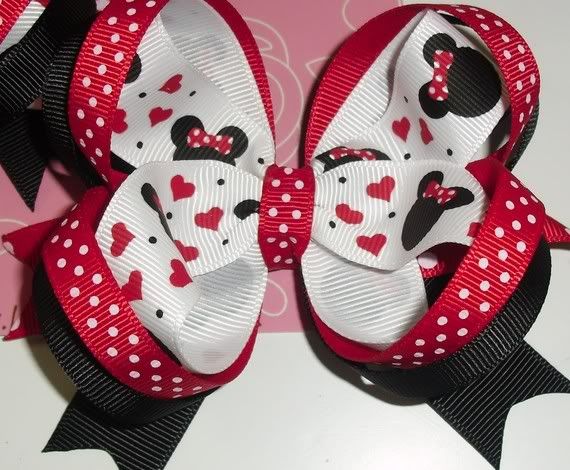 KIWI AND KIKI TOO
In my opinion, no little girl's outfit is complete without a bow or two! These are classic in a combination of red, white and black. I love the look of the mix of polka dots, silhouettes and hearts! There are quite a few other Disney-inspired accessories here, including headbands and clippies.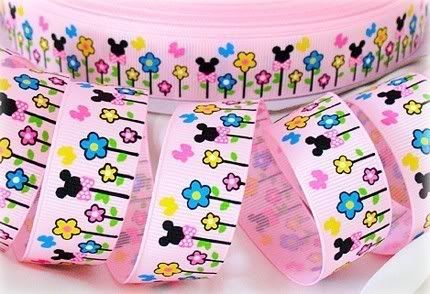 IXHOP
And if you happen to be crafty with ribbons yourself, pick up this adorable pink grosgrain that is so sweet for spring and Easter!