I love fresh flowers! Honestly, I'm not sure there are many who would disagree, right? I'd love to have a bouquet in each room, rotated every week if I could. Because of their price, I very rarely buy flowers but this time I sort of had an excuse.
My son's class was putting together a bouquet for Teacher Appreciation Day and each child needed to bring in a few flowers. Unfortunately we had a problem: #1 - We live in an apartment and don't have anything growing in the complex around us that was "pickable". #2 - It's winter and there isn't really anything to choose from in Grandma's yard either!
So we headed off to the grocery store, where they sell three small bunches at a discounted price. He picked one bunch for his teacher and I took the other two bunches home to finally fill up the lonely, empty milk glass vases on my buffet.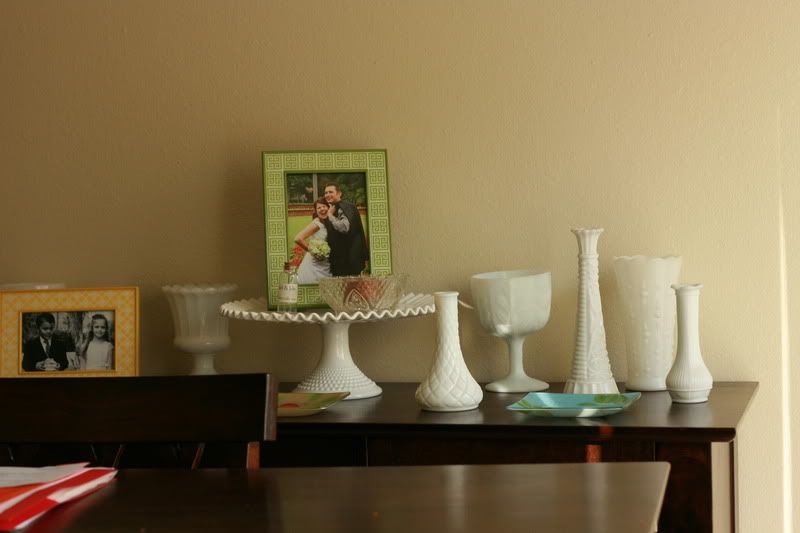 I brought them home and spread everything out on the table.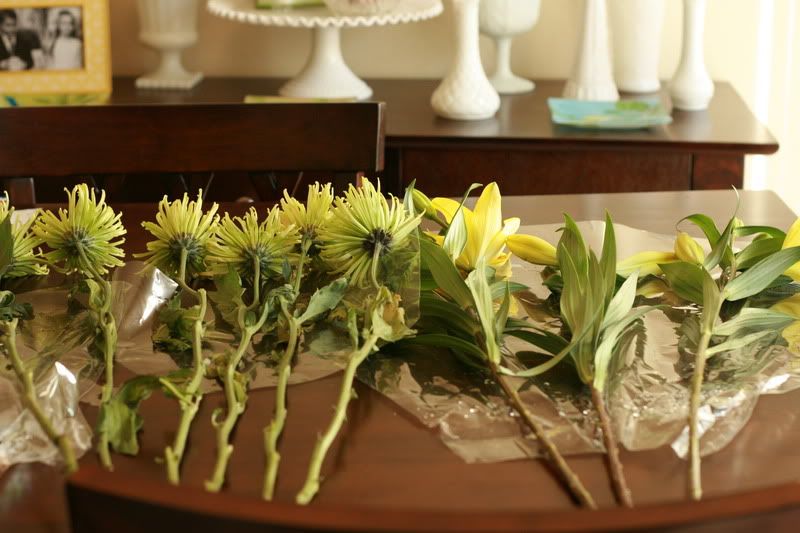 I removed all leaves that would be inside the vase, touching the water.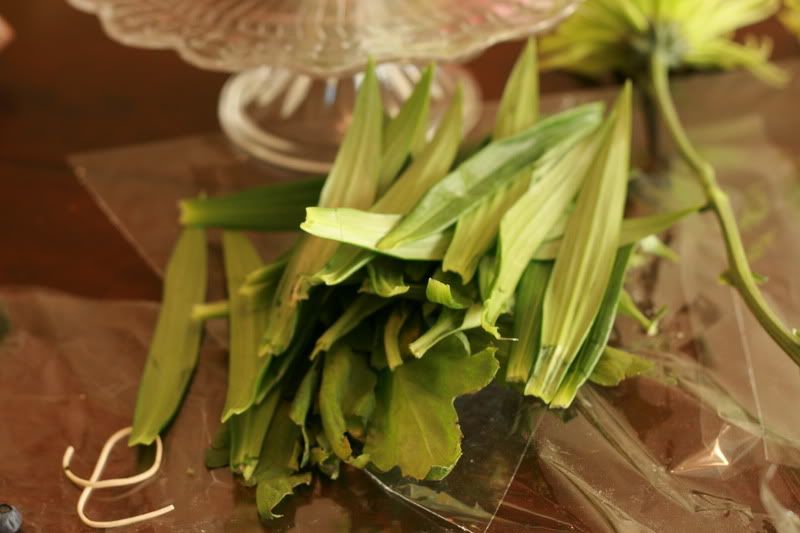 I dissolved the packet of preservative that came with the bouquet into a pitcher of water. I have an extra packet that I will save until next week. At that time I'll drain all the vases and refill with fresh water to give the flowers more staying power.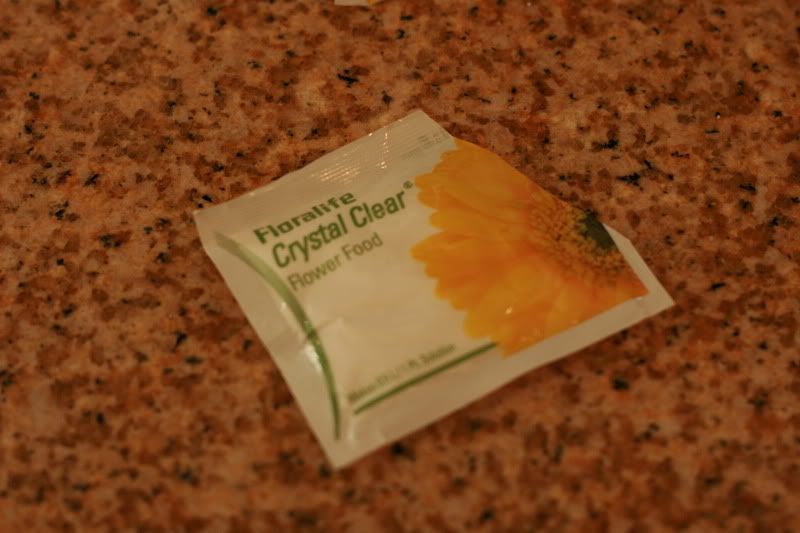 I counted the vases, counted the flowers, and figured out which stems were going into which vase.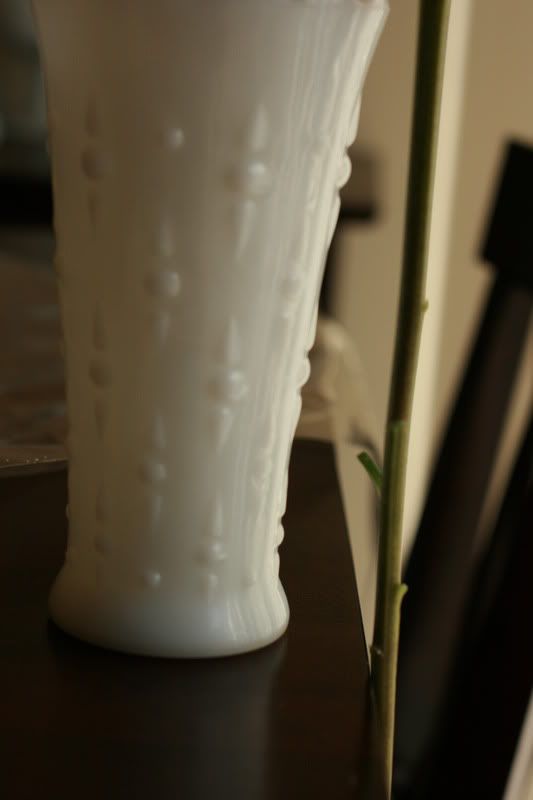 Once I'd decided which flower was going into which vase, I set the vase close to the edge of the table and lined up the stem with the side of the vase. I was able to raise or lower the stem next to the vase to approximate how long I should cut the stem. I always err on the longer side because you can always cut off more but you can't add more if you cut off too much!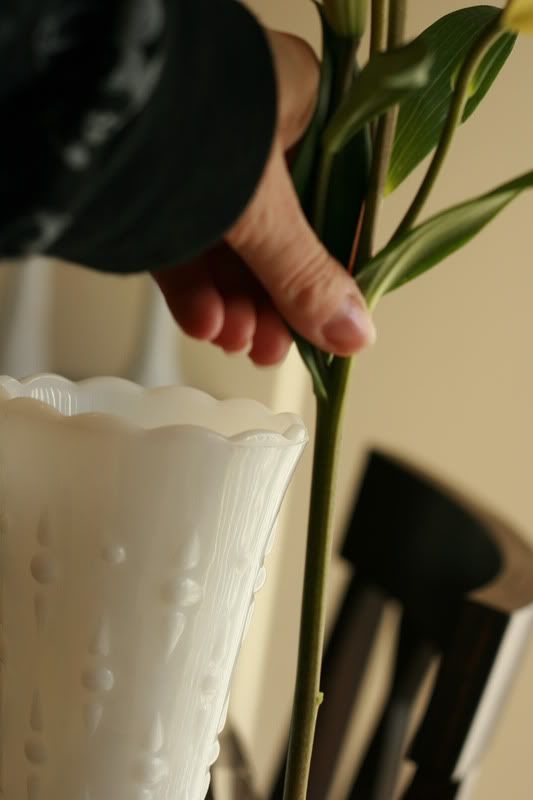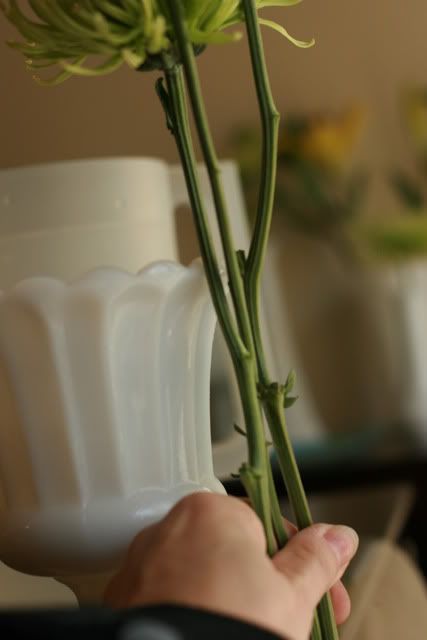 Cut the stem on an angle with sharp scissors and set the stem inside the vase.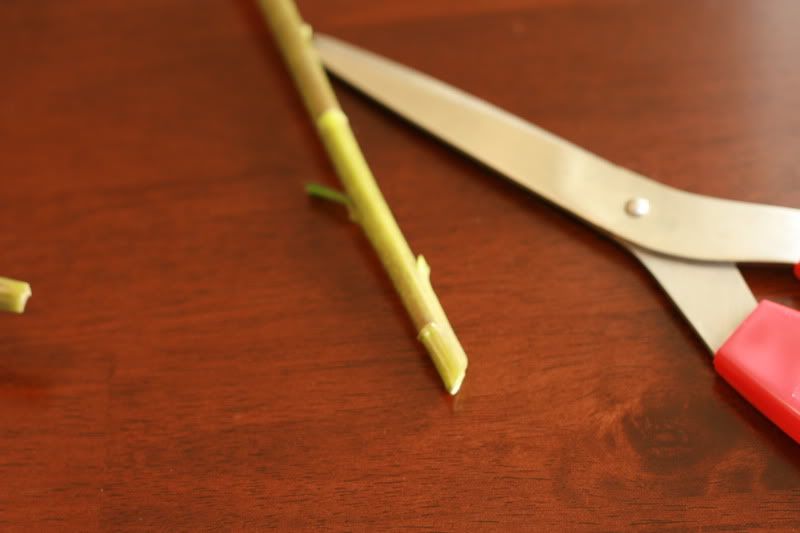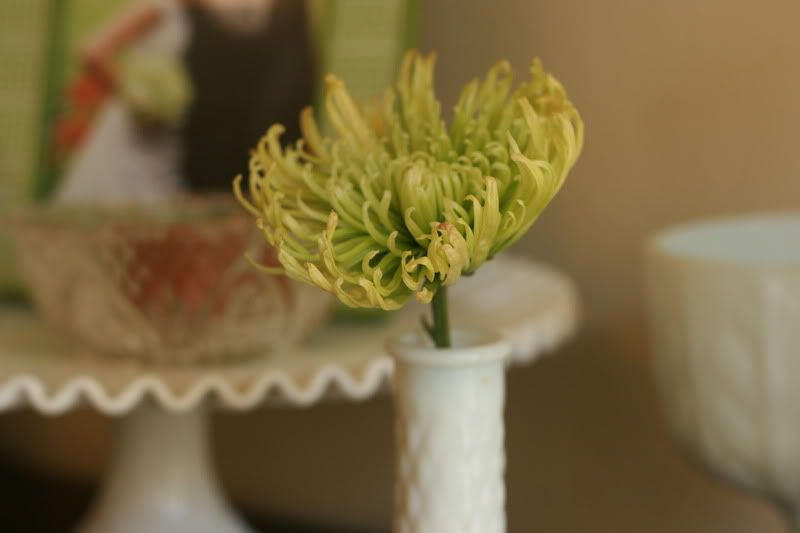 Cut more off if needed. The flower shouldn't hover too far over the top edge of the vase, especially if you are using a small vase. If you are just using one flower per vase, a small amount of space between vase and flower looks desirable (rather than having the bud sitting directly on the vase itself).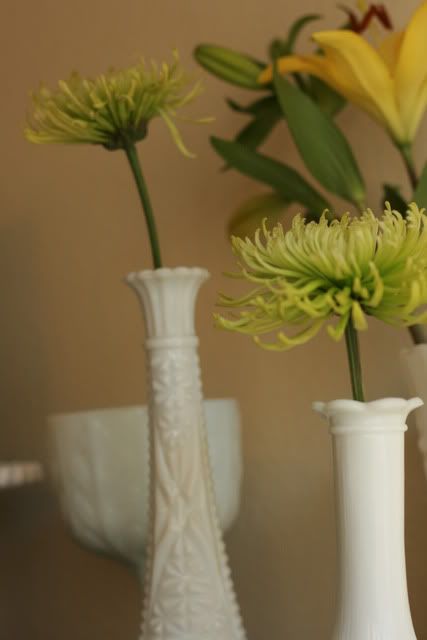 The larger vases got the lilies. You can remove the dark stamens inside the lilies if you are placing the vase on a cloth that might stain if the powder drops on it.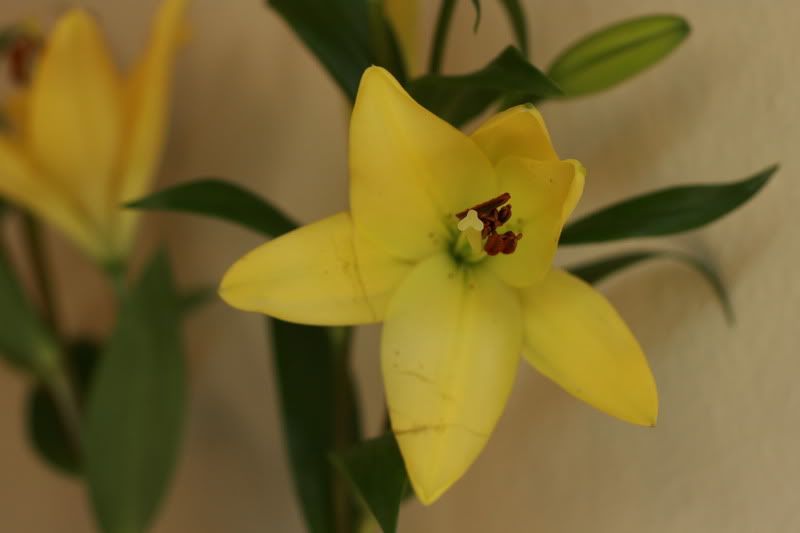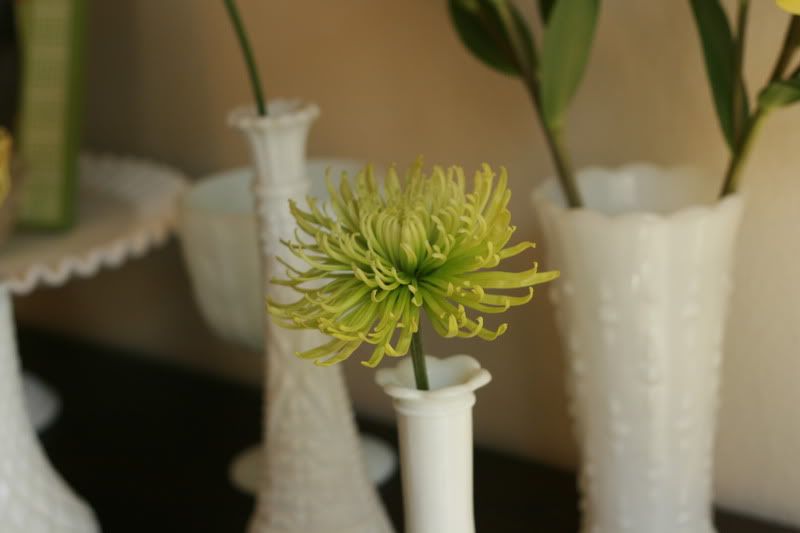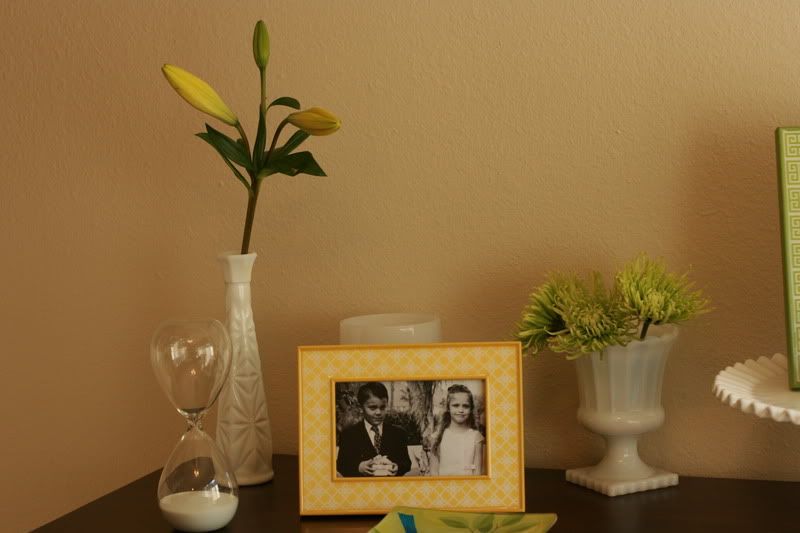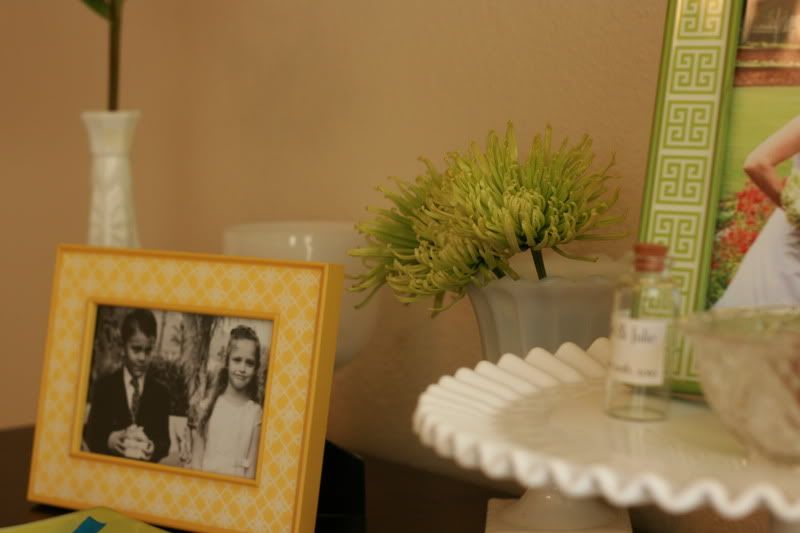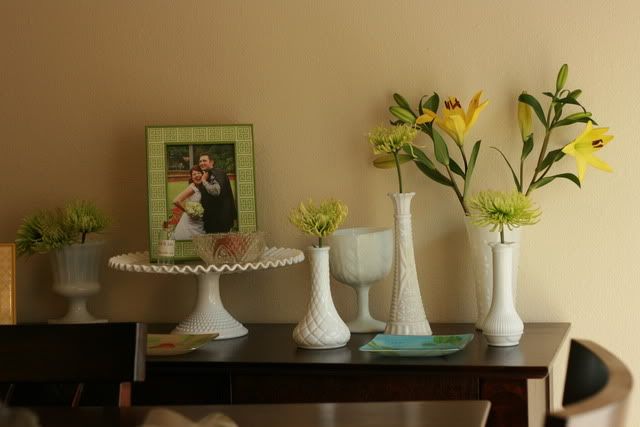 This is an easy arrangement, pretty much just one flower per vase. But they are so bright and full, I didn't require anything much more fancy. This arrangement has been going strong for over a week now and cost just around $8, a lot cheaper than purchasing from a florist!
Need flower arranging tips?
Visit the following sites -
Martha Stewart
Perfect Entertaining
Better Homes & Gardens