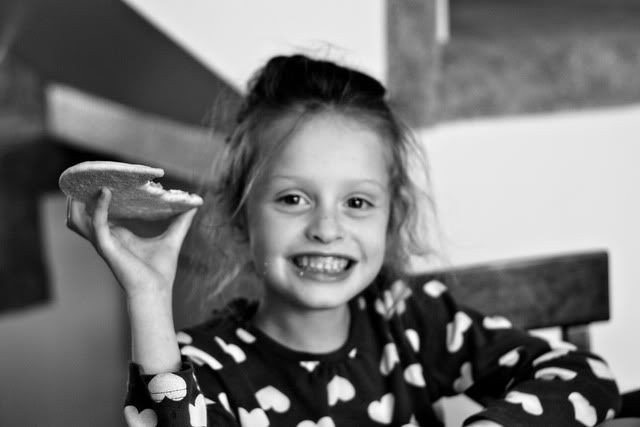 I'm diligently
not
using my built-in camera flash but sometimes in my attempt to be completely in manual and still try to capture images in low light indoors, either it comes out too yellowish, dark, grainy and slighty blurry (or a nasty combination of all four!).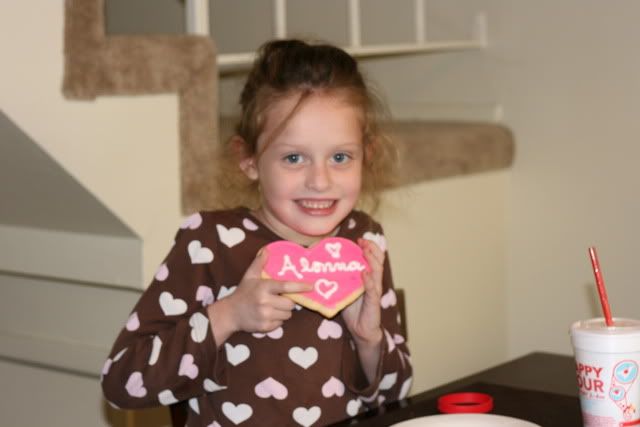 Before
After
I've found that by just doing a few preprogrammed Photoshop Actions, you can transform the image into something that looks like it was totally intended to be that way all along (instead of looking like you are trying to fix a mistake...which you
are
, but that's okay, nobody has to know!).
I'm just going to note today about how changing photos over to a simple Black & White can really make a huge difference in the feel of your image. I think that just by removing the color and transferring images over to black and white can really put the focus on what you want and slight blurriness and grain tends to fade away.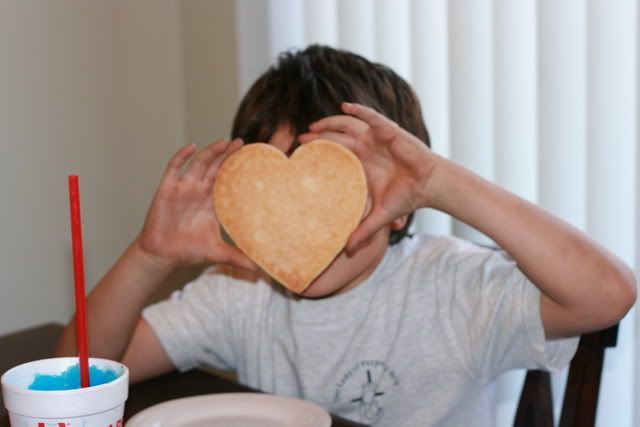 Before
I tend to hit "Slight Lighten" once or twice and then use "Black and White". Often times I also add on "Define & Sharpen".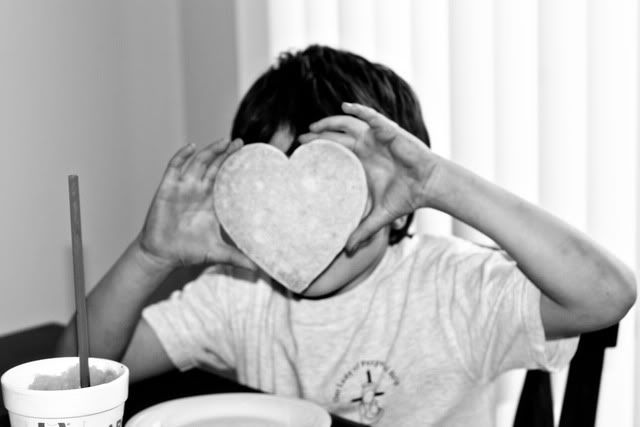 After
Try a bunch of actions out and see what works for your particular image. Before you save the image, you can always hit F12 to erase every action and start over.
I "flatten" the image in between each action as I'm going along and layer actions on top of each other to capture just the right look.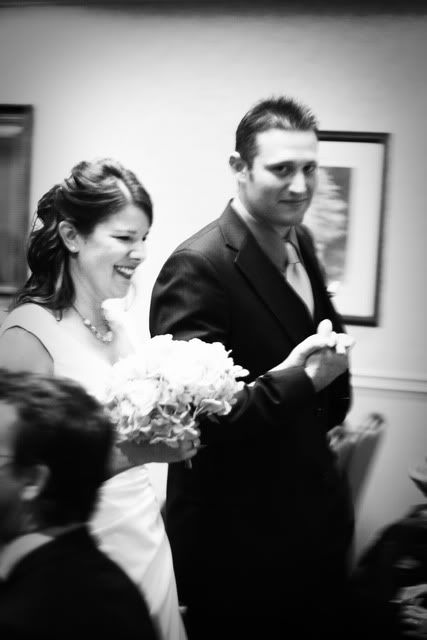 Our Wedding Day
This original image was taken inside at our wedding. My brother took it in automatic but the lighting was low and it was an action shot...two strikes! By lightening and changing over to black and white, it really creates a lovely vintage mood. And it's one of my most cherished photos from the wedding because I love how Danny is looking directly at the camera with that bemused look on his face and I'm blissfully skipping down the aisle!
Same thing, lightened once or twice then changed to black & white and voila, a nice transformation.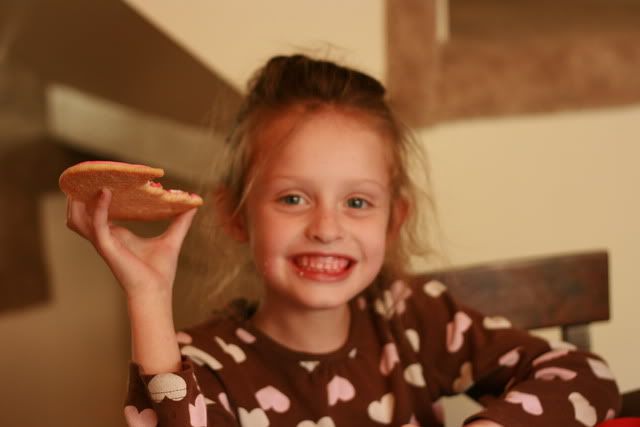 Before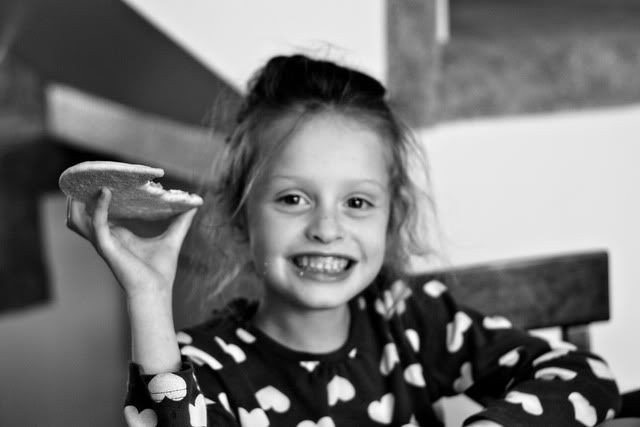 After
I found these actions through
Pioneer Woman's
site and then found
MCP Actions
, which also has some for free and many more gorgeous looking ones for purchase. Want to add a little sparkle to the eyes? You can do that with a few mouse clicks! Want to punch up the color, add a vintage wash, sepia-tones or even just lighten or darken an image? Read up a bit on Actions and how they can transform ordinary images into something really professional looking. Once you start researching Actions, you'll see how much "after the shot" work goes into those professional photos you see online!