I've been sewing for over 20 years and have never attempted making a quilt before. But I figured crib sized was a good place to start and I am SO happy to share these completed photos with you of my finished baby quilt!!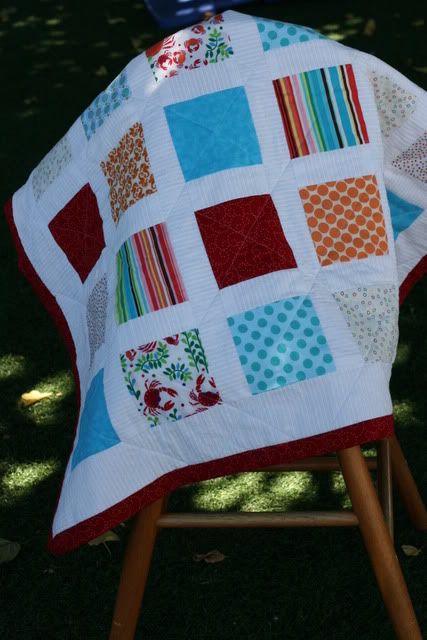 The pattern was free on
Sew4Home
and very easy to follow.
The quilt binding instructions are from
Heather Bailey. I was able to use all fabrics that I already had on hand (except for the white tone-on-tone fabric, I did buy that at the quilt shop). Once I got the top done, I went back to the quilt shop and they guided me in the right direction on what kind of quilt batting size & style to purchase.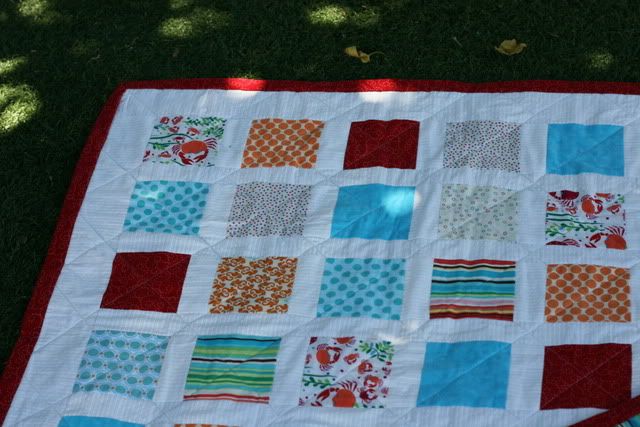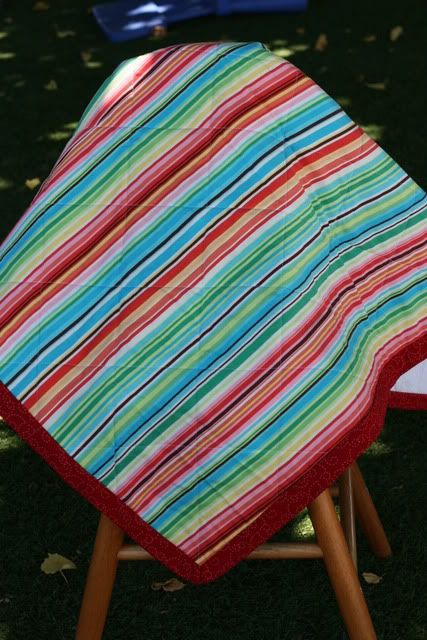 Reverse side
The entire thing went together quickly, including the dreaded handstitched binding(completed during a Toddlers & Tiaras marathon this weekend!).
I think this was the perfect nursery project for me to start on as I'm really able to see all my planned fabrics together, harmonizing in one place. The first thing my husband asked was how I got my top stitched lines so straight! Easy...I used my long, clear ruler and a temporary marker to draw across the diagonals of each square and then just stitched on the line.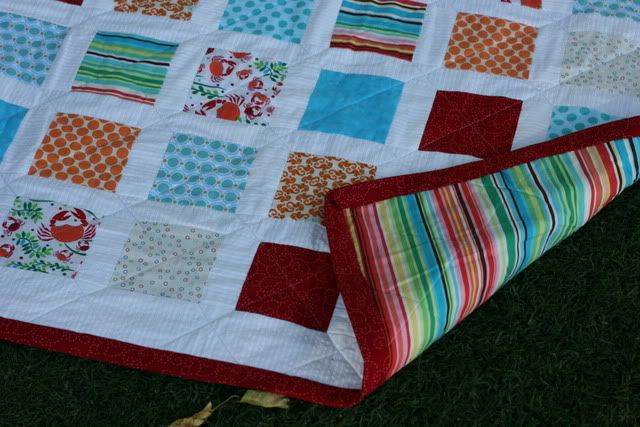 I do plan on starting my felt mobile next but am still looking across the web to find good real-life sea creature inspirations before I create my stuffed versions.
In the meantime, I have my Finding Nemo crossstitch that I've been toting around with me on the weekends on visits to my parent's house. Don't be alarmed that all of the characters are missing their eyes, I always save the white and the detailing for the last....but in the meantime, they are a little disconcerting!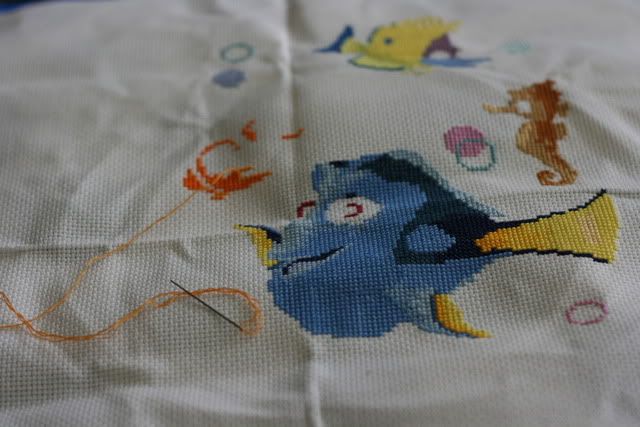 Next up, the mobile!