Baby D woke up at 5:30am, ready for his morning feeding after a solid six and a half hours of sleep. I was still feeding him around 6:15am when I heard the kids in the room next door whispering.
Are you awake?

Yeah...

Wanna watch TV?
They'd been given strict instructions before bedtime not to go downstairs to the Christmas Tree until the grown ups were awake. Good kids for following the rules!
I went downstairs to call my mother-in-law, as she was coming over to watch the kids open their gifts. I heard The Girl upstairs loudly whisper to Danny, "Dad, I looked down the stairs and Santa brought you socks for the gym!".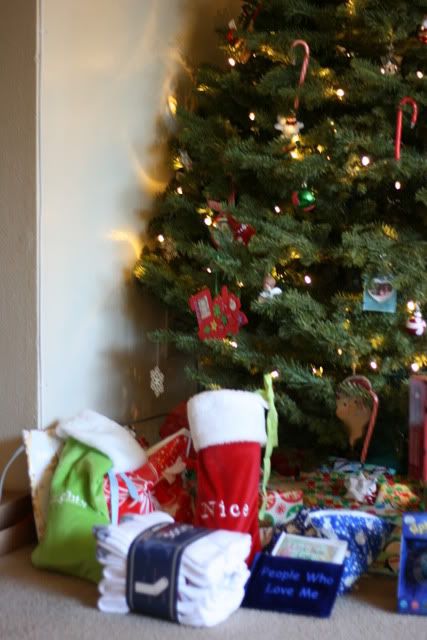 Gym socks from Santa!
I bundled Baby D and put him in his little bassinette while I baked a coffee cake for breakfast. He fell asleep, of course!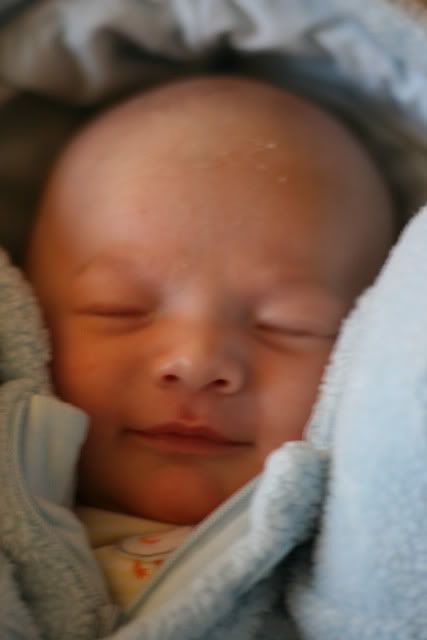 The kids waited so patiently on the stairway while Danny tried to figure out the video camera.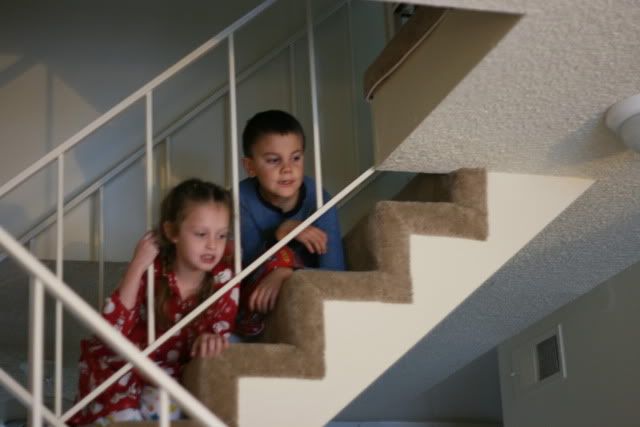 Santa brought The Girl a Calico Critter house, some furniture and a Mouse and Cat family.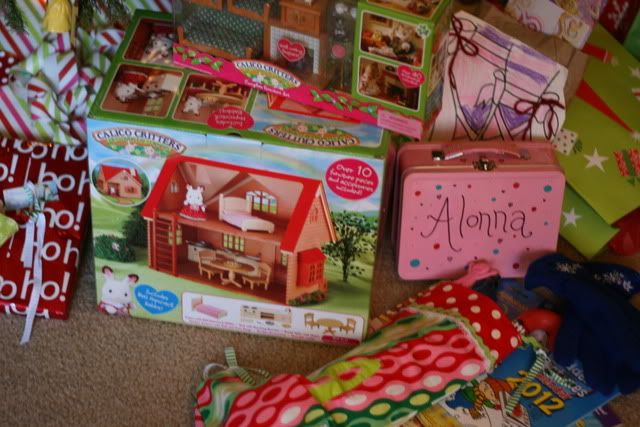 Santa brought The Boy a Harry Potter Lego set. The Topsy-Turvy is from Danny's Uncle Tony. The Boy loves to help him in his garden.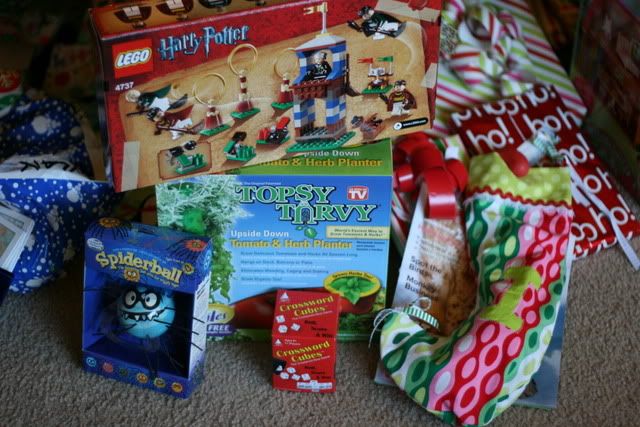 The stockings held the usual treats...a candy cane filled with Skittles, a Firefly toothbrush, some fun little goodies and they each received a magazine subscription (Ranger Rick for The Boy and High Five for The Girl).
I didn't have time to make the baby a matching stocking this year...maybe next time.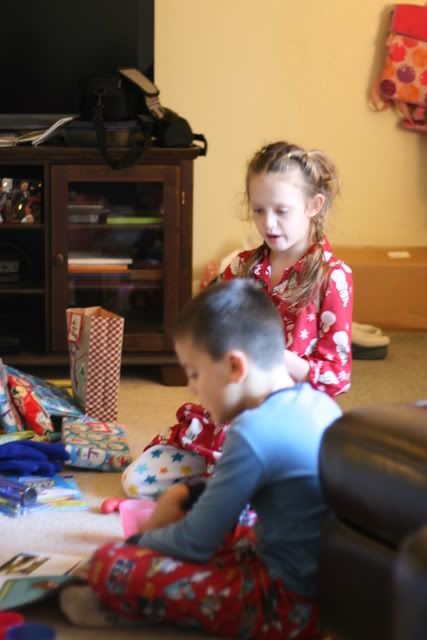 We took turns opening gifts from each other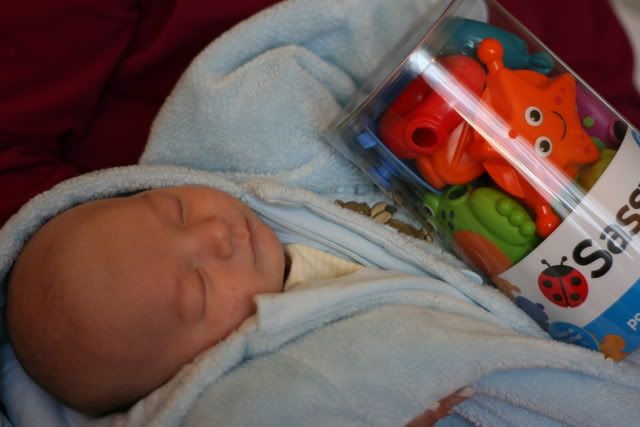 Baby D "opening" his gifts!
After the morning gift exchange, we spent time with my family for lunch and then to Danny's family gathering for dinner (the second and third ham meals of the weekend!). Unfortunately, at the start of the weekend The Boy started to develop a nasty cough and complained about an ear ache so we didn't stay out as late as we might have so we could get him home and into bed. Fortunately after a visit to the doctor he's on antibiotics and feeling well enough to play with his new toys and watch episode after episode of
Spongebob
!