Christmas Eve morning we got the kids moving and after breakfast, headed over to Danny's mom's house. She had a surprise for them...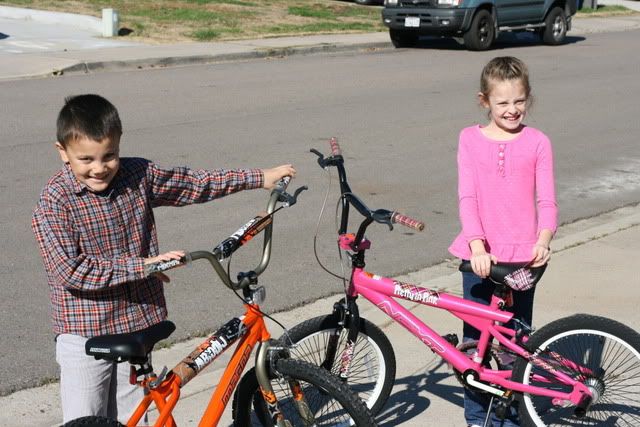 NEW BIKES!!
Danny took the kids to the park for about an hour for their first training session. The Boy said that he "pedalled 7 times without falling off!" but they still need quite a bit more practice, of course. I'm looking forward to when they can ride on their own and I can pile the bikes in the truck and take them to the park where they can get some good exercise. It's so hard for them, living in an apartment with no yard.
We got them home, ate a quick lunch and dressed for church. Afterwards, we were able to catch a nice photo session in my parents' front yard before the sun set.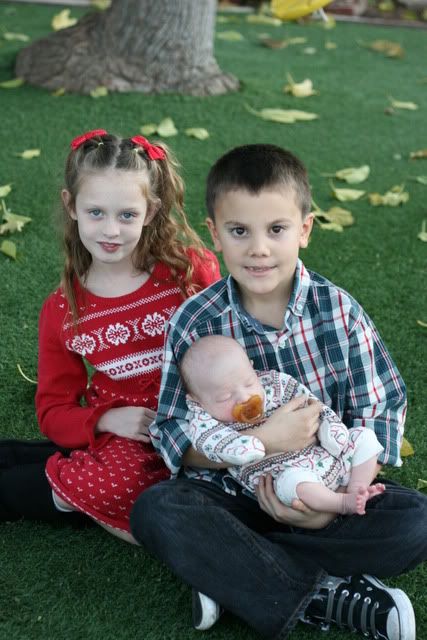 The Kids, wearing their coordinating Carter's outfits that we picked up a few months ago.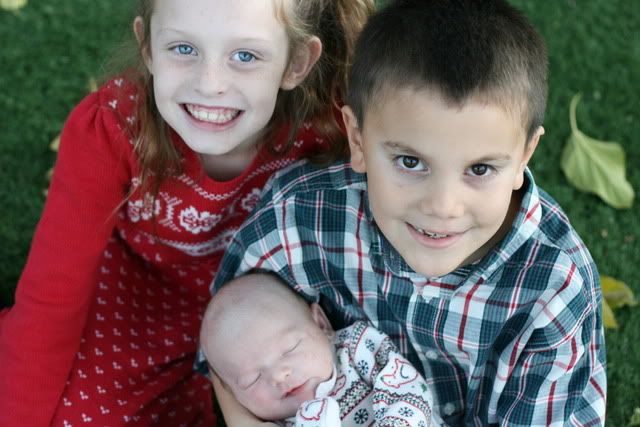 I'm definitely going to frame this one!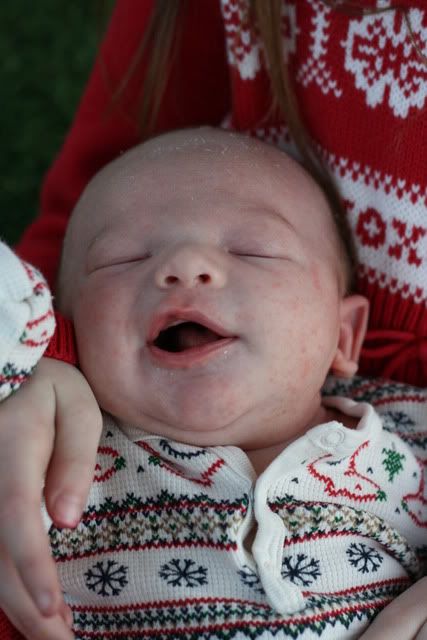 Even Baby D gave me a little smile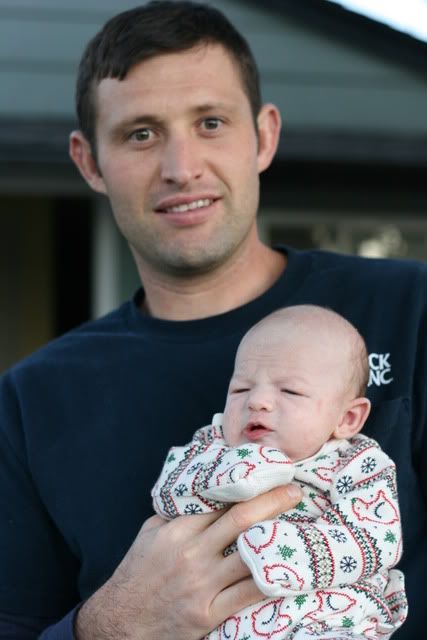 He woke up a little for his session with Daddy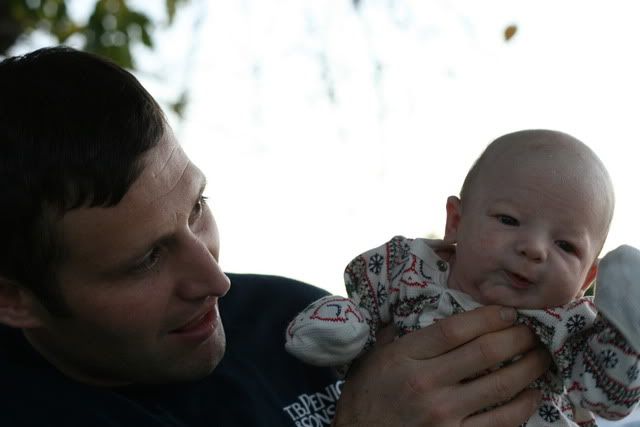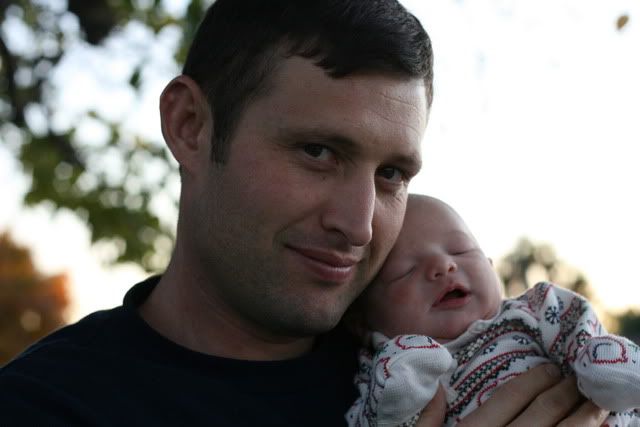 Love this one!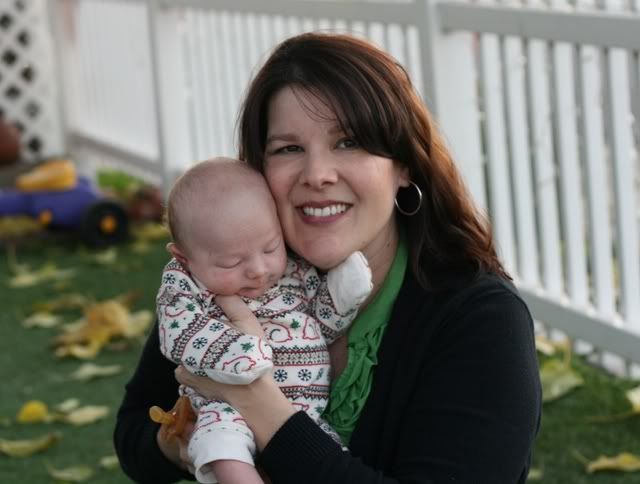 Even I got a photo with the little guy!
Danny had picked up some pine wood from his uncle's this week and started up a bonfire in the fire pit. It was wonderful to sit around the warmth of the fire and talk before the festivities began. When my parents and mother-in-law each got home from church, we had dinner done and were ready to eat. We ate our first of three ham dinners for the weekend! I don't mind, I love ham! :)
After we'd digested a bit, we piled into the front living room next to the tree and opened gifts from each other. The kids are always so lively and excited, I love seeing them give their grandparents, aunt and uncle the treasures they've picked out. The Boy had bought my mother some Lily of the Valley-scented sachets and he personally walked the package around so that everyone could have a sniff!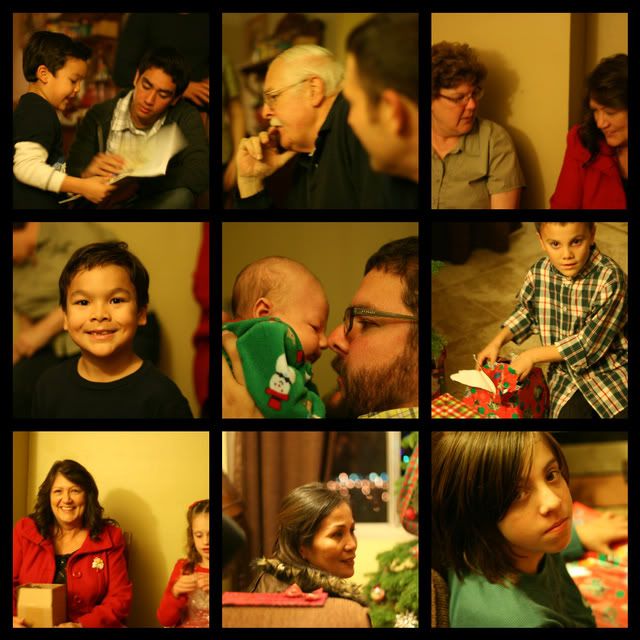 It was nearly 10pm before we got the kids home. They pretty much put on their pajamas and crawled into bed, exhausted from the busy day but excited for the following day to come!